2011 Update - New Trophy Design, Award Categories, Launch and more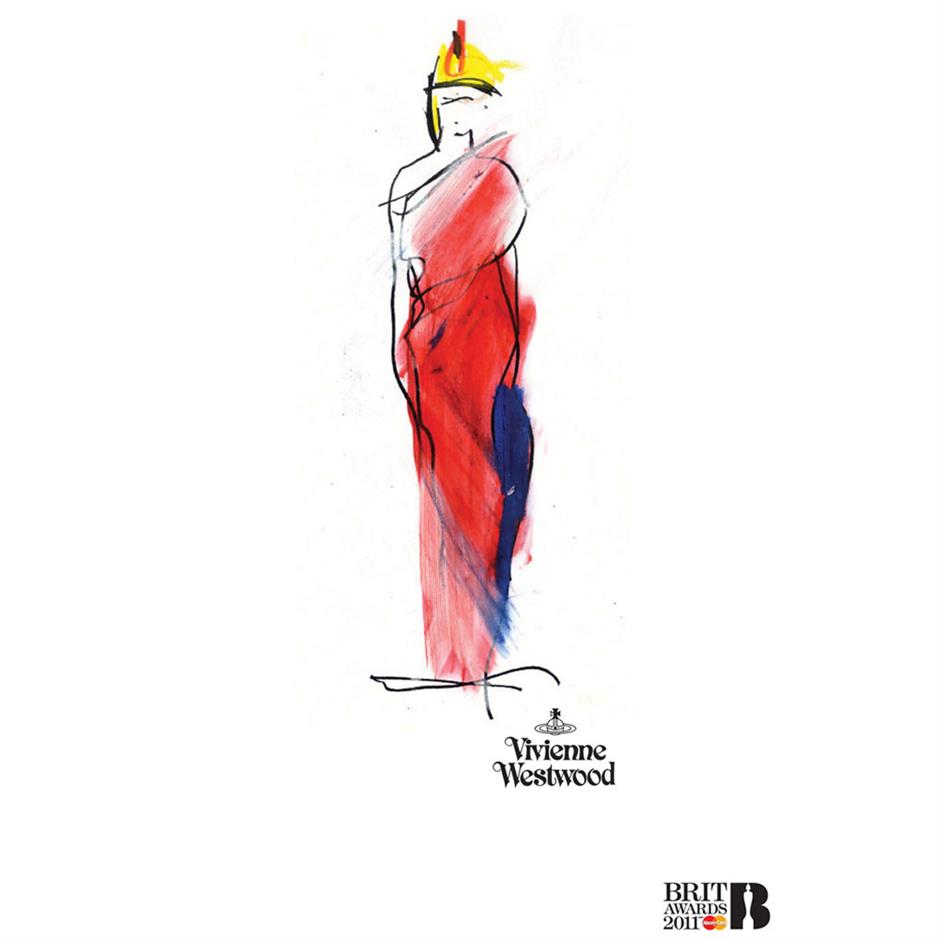 We told you we were planning quite a few surprises for 2011 and today we are delighted to be revealing some of them for you. We don't know quite where to start… so here goes.
Firstly our much loved and admired trophy will be getting specially restyled by the original rock n' roll fashion designer herself, Vivienne Westwood. You can see her work in progress sketch here of how the trophy might look this February. It means that each winner in 2011 will get an Award unique to this year. Moving forward each year we'll be inviting other British leading creative types to restyle the trophy. This means that the creative talent of each year will be getting rewarded with something equally as creative. Pretty cool we think you'll agree.
Next up we are making the newly named MasterCard British Album Of The Year the big award of the night and the climax of the show. Throughout the night itself we'll learn about this years nominated world-beating albums by short films shown about the creation of each one. As a result we won't be presenting an Outstanding Contribution Award this year. Current British music has never been better and 2011 will highlight this and focus on the incredibly high standard set by our artists in the last year. We are very excited about this development.
In another change, for the first time ever we'll be introducing artists on to our Voting Academy. The current Academy is made up of invited members from across the breadth of the industry. We've got music critics, radio producers, music publishers, promoters, retailers, record labels and many more. This year we've invited all 2010 winners and nominees to join the panel.
And finally… we have a date for your diary. The Nominations for The BRIT Awards 2011 with MasterCard will be announced on Thursday 13th January at IndigO2, inside the O2. You can catch the Launch Event the following night, Friday 14th January, at 8pm on ITV2. You've been warned so no excuses for missing!
Full list of 2011 categories, of which there are 12 Awards:
British - 7
Male
Female
Breakthrough – supported by Radio 1
Single - supported by listeners of Capital Radio and users of iTunes
Group – promoted by Radio 2
Critics Choice – in association with War Child
MasterCard British Album of the Year
International - 5
Male
Female
Breakthrough – supported by MTV
Album
Group