2013's Breakthrough Heavy-Hitters P. 1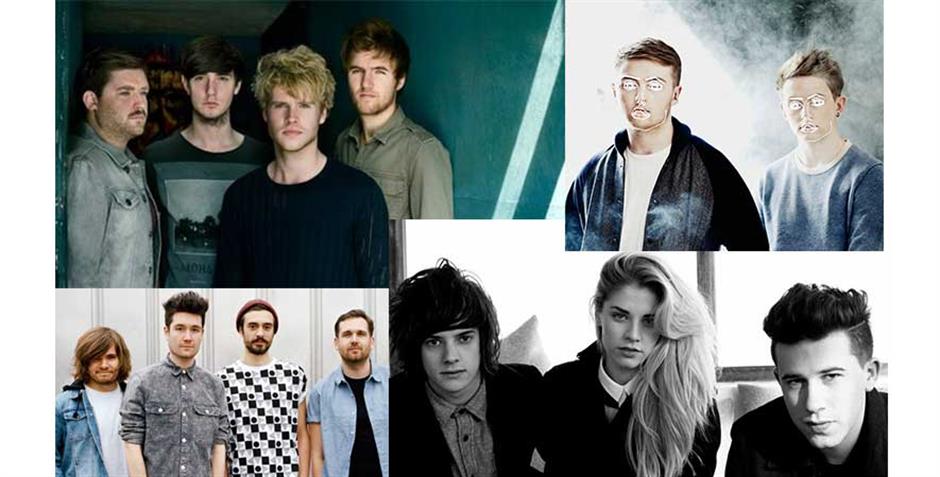 B∆STILLE
London-based newcomers B∆STILLE formed in 2010 and in only two short years have gone from formation to Glastonbury's Peel stage, and supporting bigger artists like Emeli Sande and Two Door Cinema Club.
The four piece create a unique sound of haunting melodies - pop, indie and folk with strong, reflexive narratives as demonstrated in 'Pompeii', their first single off their debut album Bad Blood. The song is a heartfelt, condensed epic; the story of two lovers, frozen in time, trapped in the dust that engulfed the Roman city of sin. This broke the record for Official Streaming Chart's longest running number one.
With two sold-out tours, 23 straight weeks in the top 25 Official Album Charts, and a fanbase that is growing by the minute, things are on the up for B∆STILLE.
Disclosure
While electronic music duo Disclosure (made up of brothers Guy and Howard Lawrence) may have released their first single 'Offline Dexterity' in 2010, the duo gained national recognition with their first UK hit, 'Latch' featuring Sam Smith, in 2012.
The debut album Settle released earlier this summer and features collaborations with artists such as AlunaGeorge, Eliza Doolittle and Jessie Ware, and reached number 1 on the Official Charts UK album charts. Their music blends underground garage dance and pop music, which has developed an massive international following.
Kodaline
Kodaline has been impressing audiences throughout 2013 with their debut album In A Perfect World. The Irish rock quartet rose to fame early, when their debut single 'All I Want' was featured as the Record of the Week on BBC Radio 1 and in an episode of the American TV Series, 'Grey's Anatomy'. Their alternative rock style is reflective of the likes of Coldplay which has quickly built up a loyal and growing fan base. The fourpiece have been touring and playing festivals this summer, including Glastonbury, Reading and Leeds.
London Grammar 
London Grammar are a progressive rock band who has been receiving significant acclaim since they posted their first single, 'Hey Now', online.
Their debut EP album, Metal & Dust released in February quickly picked up favourable reviews from fans and critics alike. Their full length album, If You Wait is expected in September. Leading up to the release, the band have been busy working the festival circuit including sets at Bestival and Wilderness festivals.
It's easy to get lost in the trio's emotive songs who have been compared to The xx and to Lana del Rey's aesthetic.