2013's Breakthrough Heavy-Hitters P.2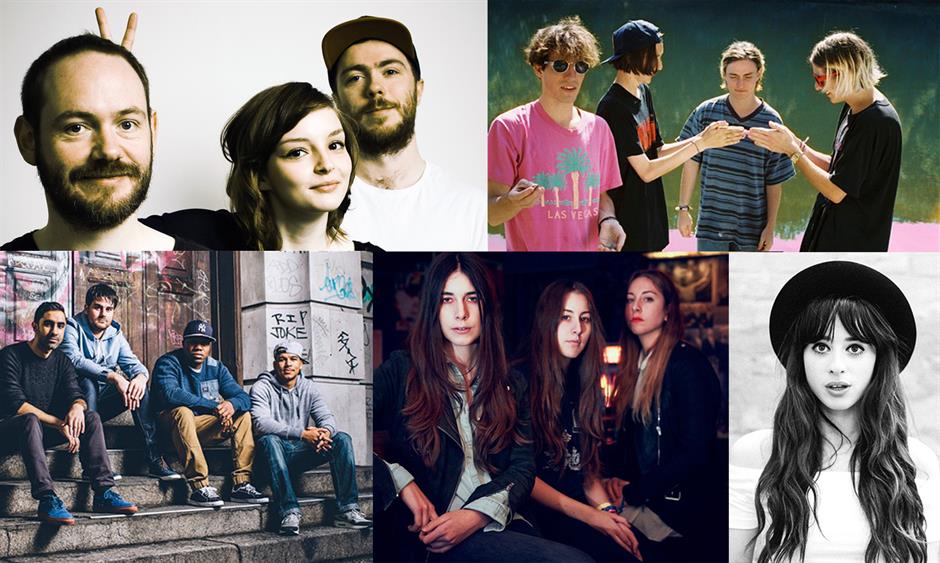 CHVRCHES
Glasgow's electropop band CHVRCHES formed in 2011 and have risen to success after the launch of their first single 'Lies' was released in May 2012.
Following the March release of their debut EP, Recover, the trio have been hitting the festival circuit this summer performing in front of roaring crowds worldwide. In just a few short months they've become one of the most promising new acts in the UK, listed by BBC's Sound of 2013 as a music talent to watch.
Their debut studio album, The Bones of What You Believe, is set to be released later this month. As well, they have a North American tour planned to close out the year. Keep your eye out for CHVRCHES, they're on the rise.
Foxes
Moving to London at 18, Foxes' Louisa Rose Allen dreamt of studying music, but quickly put that on hold to begin her career. The decision has paid off. To date, she's worked with other up and comers such as Rudimental, Sub Focus, Fall Out Boy and Zedd.
In February, she was the featured vocalist on Zedd's Clarity off his album of the same name. As of August, the single has sold 1.2 million copies.
Her single 'Youth', is due for release this October, but the track has already received much attention after being featured in recent national commercials. Enjoy the video for the track below.
Rudimental
The name Rudimental seems to be on everyone's lips these days. After being nominated for a 2013 BRIT Award for their single 'Feel The Love', the East-London four-piece have risen to success after releasing their debut album, Home.
In April, two of their singles reached number one, 'Waiting All Night' (feat. Ella Eyre) and 'Home' and they show no sign of slowing down anytime soon. Their European tour kicks off in February 2014, pleasing crowds across the country with their infectious tunes.
Swim Deep
Swim Deep have described themselves as "Birmingham boys making sun kissed noise". And that's exactly how these nonchalant, cheeky boys sound like.
Formed by lead singer Austin Williams, guitarist Tom Higgins, drummer Zachary Robinson and bassist Cavan McCarthy, their sound flips between indie rock, surf pop and Brit pop. One could say that the four-piece combine new wave sounds with MGMT and the Stone Roses: Swim Deep serves you a feel-good cocktail that transports you to the sunny beaches of California.
Following the release of their debut single 'King City', hype began forming. Their debut album Where the Heaven Are We was released in August 5, gallops through a total of twelve idle tracks that let you feel, for a while, that summer can be eternal and nothing is impossible.
HAIM

SoCal sister rockers HAIM fuse indie pop, rock and R&B for a sound that has been compared to the likes of Fleetwood Mac. They rose to fame with their three-song EP Forever last year and have continued to win over an international fan base over the past year.
In January 2013, HAIM peaked at number 1 of BBC's Sound of 2013 music industry poll, as the most promising new musical acts for this year. Now an impressive and growing international fan base is eagerly anticipating Days Are Gone, HAIM's debut album due for release at the end of the month.