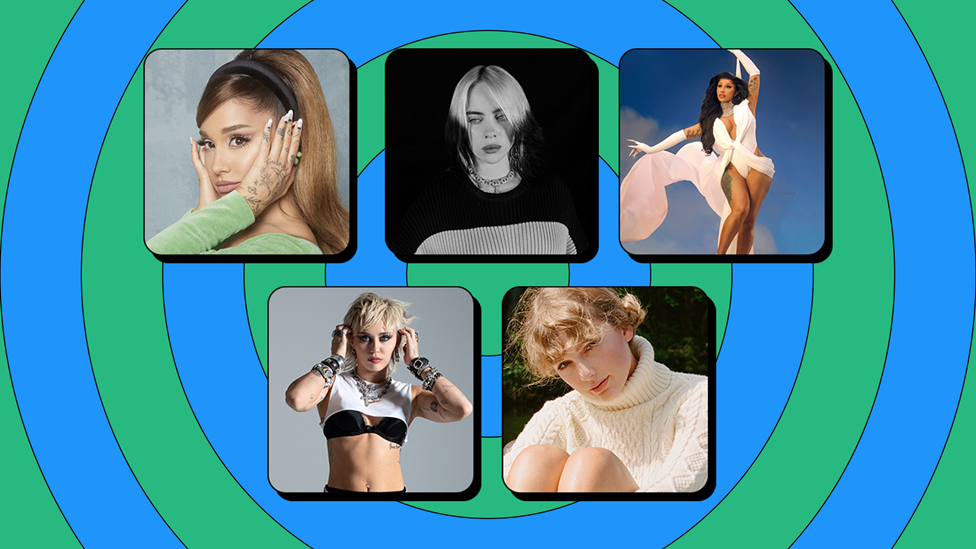 2021 International Female Solo Artist nominees announced!
The 2021 International Female Solo Artist nominees are:

Ariana Grande
Billie Eilish
Cardi B
Miley Cyrus
Taylor Swift

International Female as ever showcases incredibly multi-talented and creative women, with Ariana Grande, Billie Eilish, Cardi B, Miley Cyrus and Taylor Swift all shortlisted - Miley receives her debut BRIT nomination this year!

Ariana Grande makes a return to the BRITs nominations list following a successful year after the release of her album 'Positions' which saw all its tracks chart simultaneously on the Hot 100.

Billie Eilish also makes a return to this category after taking the crown last year and debuting her Bond theme tune 'No Time To Die' at the 2020 Awards show.

After releasing two acclaimed albums in one year, Taylor Swift lands a nod. Cardi B had a crazy 2020, her single 'WAP' topped charts worldwide, while also soaring to popularity on TikTok. Miley Cyrus released her first Rock inspired album 'Plastic Hearts' which was met with critical acclaim across the board with many praising the new musical direction.