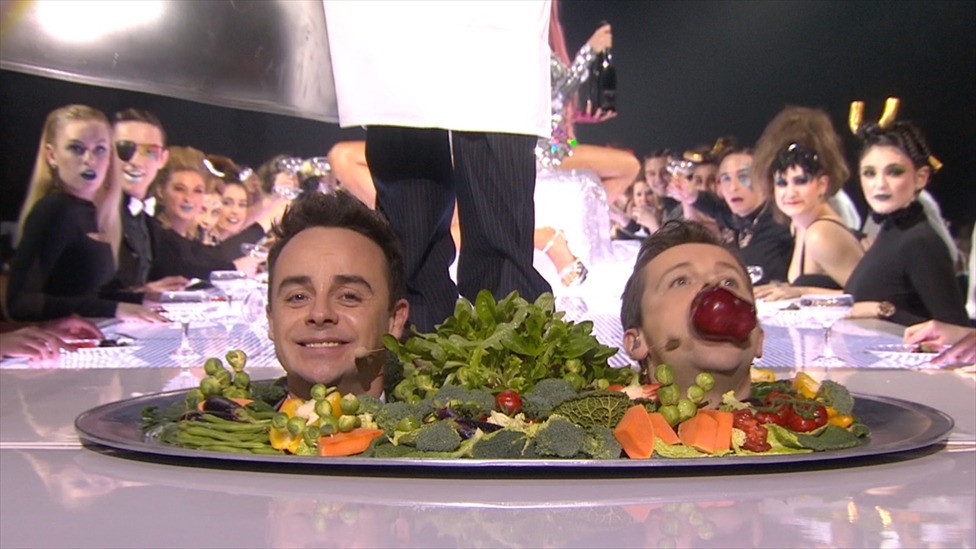 Ant & Dec return for The BRIT
s

2016 We can announce that The BRIT Awards with MasterCard will take place on Wednesday 24 February 2016, with Ant & Dec returning to host the show!

The award-winning pair took over hosting duties this year, bringing their unique humour and presenting prowess to the evening's entertainment (not to mention leaving a lime on stage during Taylor Swift's performance...) The show will once again take place at The O2, London and broadcast live on ITV.

Ant and Dec said "We're really excited to be invited back to host The BRIT Awards 2016. In all honesty we only intended to do it for one year but had such a good time we are thrilled to be doing it again. Both of us are looking forward to what will be an incredible night, and we can't wait to celebrate the achievements of British music once again."

BRIT Awards Chairman Max Lousada added: "We're delighted to welcome Ant and Dec back to host the BRIT

s

next year. They played a huge role in the success of this year's event and we're all looking forward to another great show in 2016."

Next year's event will look to build on the huge accomplishments of the 2015 show, which saw over a million extra viewers year on year on ITV and celebrated its biggest digital show to date with a record-breaking 7.8million tweets globally on the night.

More than 24million people have watched BRIT

s

content on our YouTube channel, and music sales were exponentially boosted from the show, with the following week's Top 5 Albums all by BRIT

s

performers and winners including Sam Smith, Ed Sheeran, Royal Blood and Paloma Faith.

A tremendous £500k was raised for the War Child charity from all of the activity around the 2015 BRIT

s

, including the charitable donation from Google Play who were this year's official download and audio streaming partner and BRIT

s

Week, which hosted a series of incredible live shows in the week leading up to the main event through a partnership between the BPI and AEG. During this week War Child hosted "Passport Back to the Bars" and their annual War Child BRIT Awards concert, which saw chart toppers Take That perform at the London O2 Shepherd's Bush Empire. This activity recently won the charity a National Fundraising Award.

With Max Lousada remaining Chairman and acclaimed stage designer Es Devlin returning to create yet another eye-catching stage set, The BRIT

s

2016 is set to once again be the biggest and best celebration of British music and and the most prestigious night in the UK music calendar.