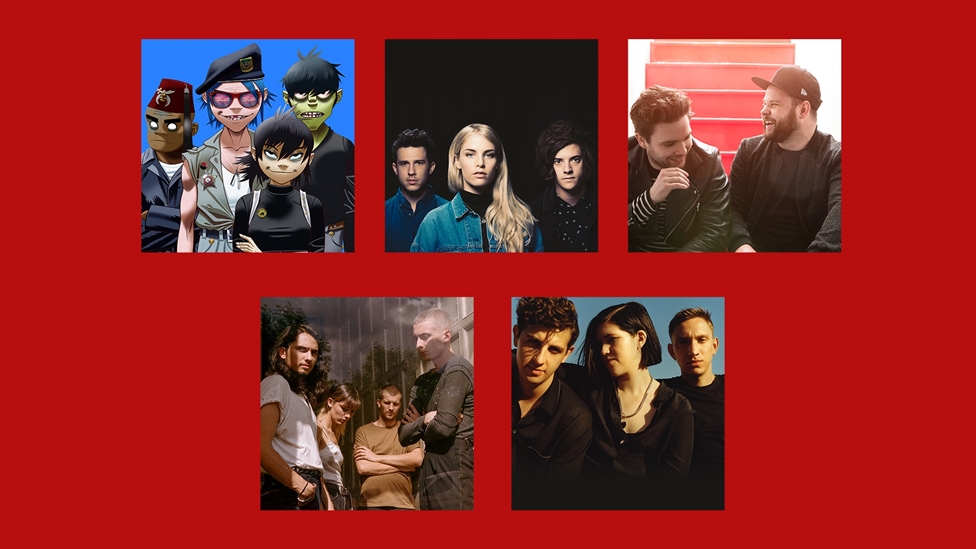 British Group Nominees Announced
All of the groups in this category have been nominated for BRIT awards in the past, but only one of them has ever taken one home. Royal Blood won British Group in 2015, their first year at the awards.

Two nominees for British Breakthrough in previous years graduate to British Group in 2018. London Grammar were Breakthrough nominees in 2014, while Wolf Alice received their first nod in 2016. They are both nominated in the British Group category for the first time.

The xx were first nominated in this category in 2011, and again in 2013. This will be their fifth nomination in total. They were also shortlisted for a Mercury Prize last year.

Virtual band Gorillaz (created by Damon Albarn) have had the longest career of all this year's nominees - they were first nominated for British Group back in 2002 and have been nominated a further two times in 2006 and 2011.

The BRIT Awards 2018 take place at London's O2 Arena on 21 February and will be broadcast live on ITV. You can see all the nominations here: www.brits.co.uk/nominees

The BRIT Awards 2018 with Mastercard - Celebrate with us on 21 February 2018!