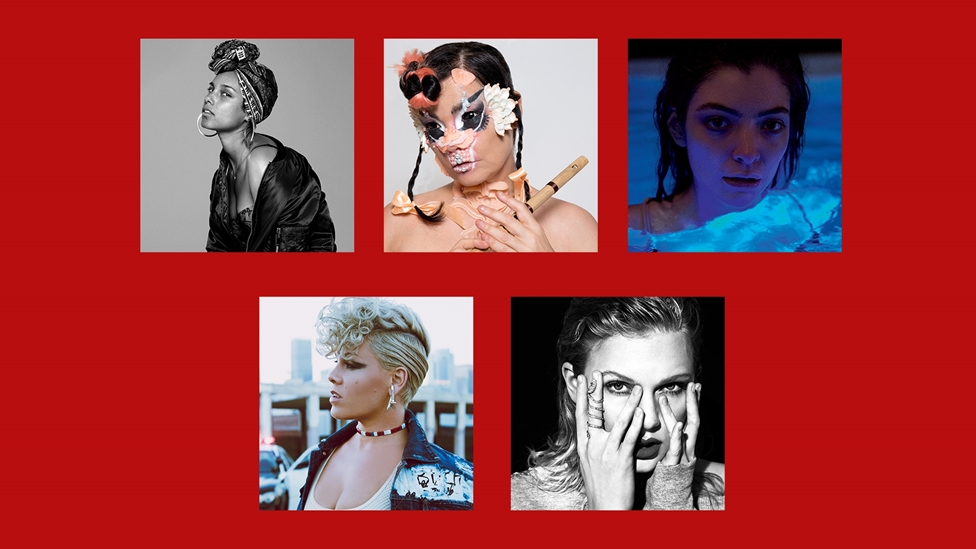 International Female Solo Artist Nominations Announcement
Collectively the nominees for International Female have 30 nominations and eight wins between them.

Icelandic singer/songwriter Björk leads the pack with nine nominations and five wins since 1994, the most recent being in 2016… eighteen years after she won International Female for the third time in 1998.

Alicia Keys ties with Björk, nominated nine times since she received her first nod in 2002. She performed at The BRITs 2010 ceremony with the winner of that year's International Male award JAY-Z, but is yet to take an award home herself.

Lorde won the International Female award for the first time in 2014. That year she performed a collaboration with Disclosure of her hit single 'Royals' and their track 'White Noise'. She performed again in 2016 as part of the moving tribute to the legendary David Bowie.

P!nk has been nominated eight times and five of those nominations were in this category. She won in 2003, the same year she performed a medley of 'Get The Party Started' / 'Just Like A Pill' at that year's ceremony.

No stranger to The BRITs, Taylor Swift has performed at the ceremony twice, in 2013 and 2015, the years she was nominated for International Female. She won the award in 2015.

The BRIT Awards 2018 take place at London's O2 Arena on 21 February and will be broadcast live on ITV. You can see all the nominations here: www.brits.co.uk/nominees

The BRIT Awards 2018 with Mastercard - Celebrate with us on 21 February 2018!