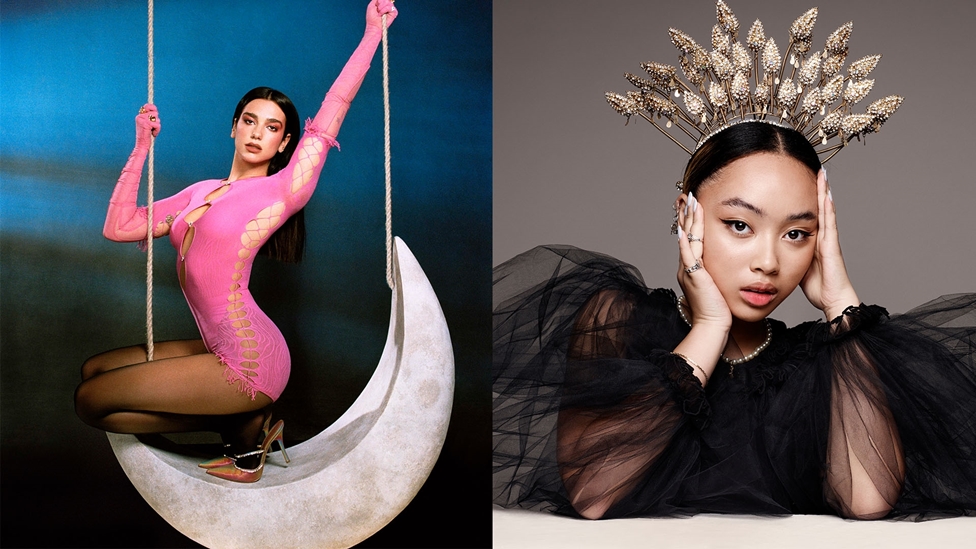 Dua Lipa and Griff kick off 2021 performer lineup!
Global pop superstar Dua Lipa has dazzled through 2020 becoming one of the music world's most exciting young artists. Her second album 'Future Nostalgia' was released in March 2020 and surpassed 294 million streams in its first week and has reached 3 million global sales, exceeded 6 billion streams across all of its tracks and has just been certified Platinum in the UK! She's also no stranger to the BRITs, having made history in 2018 as the first female artist to pick up five nominations. Since then she has graced us with a total of two performances and has won three awards.

On her return to the BRITs stage, Dua says:
"I am so excited to be returning to perform for you all at The BRITs this year. It's going to be truly special to be back on stage in the UK."

We announced Griff as the winner of the 2021 Rising Star Award earlier this month and in line with Celeste, Griff will perform on the BRITs stage this year too! In 2019 she signed to Warner Records, picked up her first Radio 1 play from Annie Mac (whilst still studying for her A-Levels), and last summer she was nominated for the first ever Rising Star Ivor Novello Award. Songs like new single 'Black Hole' see Griff head down the rabbit hole of modern teenage life, exploring big themes (young love, mental health, family and friendship) in her own distinct style.

On her debut BRITs performance, Griff says:
"In my head I'm still screaming from the phone call when I found out. It's honestly such a miracle: how on earth did we manage to win a BRIT and break through during a pandemic?"

That's all for today's exciting news! The 2021 BRITs nominations will be revealed tomorrow (Wednesday 31 March) at 4PM BST across @BRITs socials on TikTok, Twitter, Instagram, Facebook and YouTube.Then find out all the winners of this year's BRIT Awards with Mastercard on Tuesday 11 May.