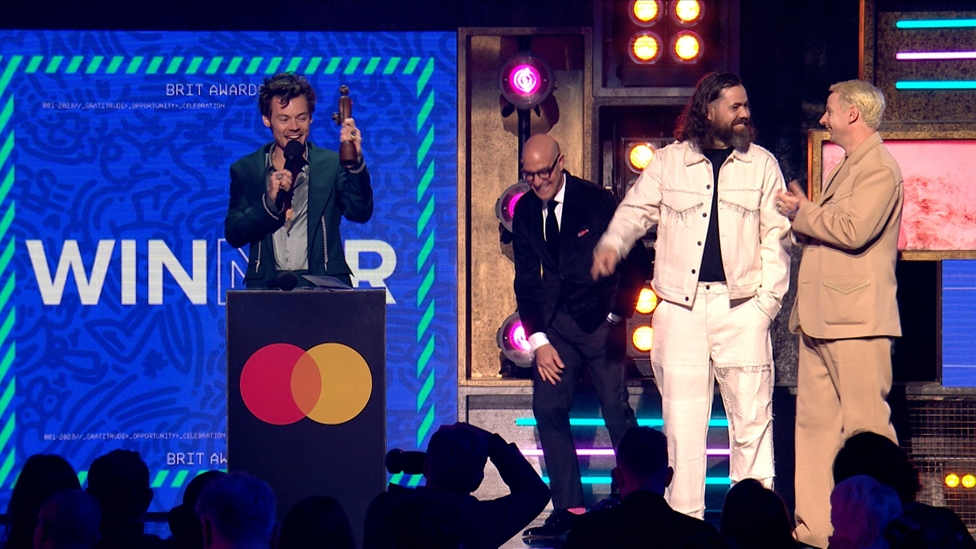 Harry Styles Takes Mastercard Album of the Year!
Congratulations to Harry Styles for winning Mastercard Album of the Year with 'Harry's House'!
It's been a fantastic night for Harry, who is also taking home Song of the Year for 'As It Was' which he performed to open the show, Best Pop/R&B and Artist of the Year. This is Harry's first Mastercard Album, after being nominated for 'Fine Line' in 2020.
Harry's House is his third studio album, released in May 2022. Inspired by 1970s Japanese city pop, Harry's House was met with critical acclaim. It debuted at Number One on the UK Albums Chart, and became the fastest and best selling album of 2022.
The other nominees in this category were The 1975 for 'Being Funny In A Foreign Language', Wet Leg for 'Wet Leg', Stormzy for 'This Is What I Mean' and Fred again.. for 'Actual Life 3 (January 1 - September 9 2022)'.