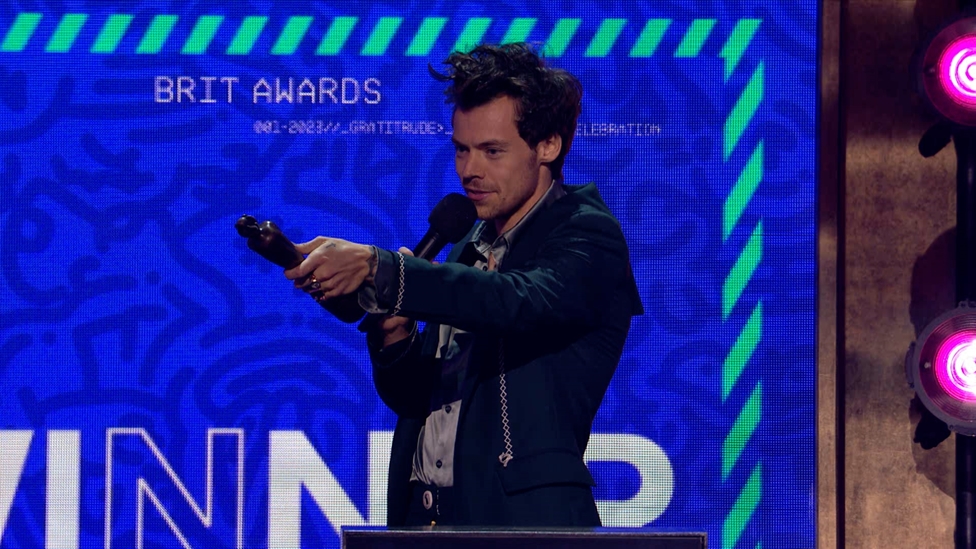 Harry Styles wins Song of The Year with Mastercard!
The 2023 Song of the Year Winner with Mastercard is Harry Styles with 'As It Was'!
Taking home the award for his number one hit 'As It Was', the song was the lead single from his third studio album, 'Harry's House'. Released in April 2022 to critical acclaim, 'As It Was' spend 10 weeks at number one, becoming the longest running number one in history and the best selling single of 2022.
Cowritten by the BRITs Songwriter of the Year, Kid Harpoon, the video for the song has reached 435 million views on Youtube.
The other nominees in this category were:
Aitch/Ashanti - Baby
Cat Burns - Go
Dave - Starlight
Ed Sheeran & Elton John - Merry Christmas
Eliza Rose/Interplanetary Criminal - B.O.T.A (Baddest Of Them All)
George Ezra - Green Green Grass
Harry Styles - As It Was
Lewis Capaldi - Forget Me
LF System - Afraid To Feel
Sam Smith & Kim Petras - Unholy