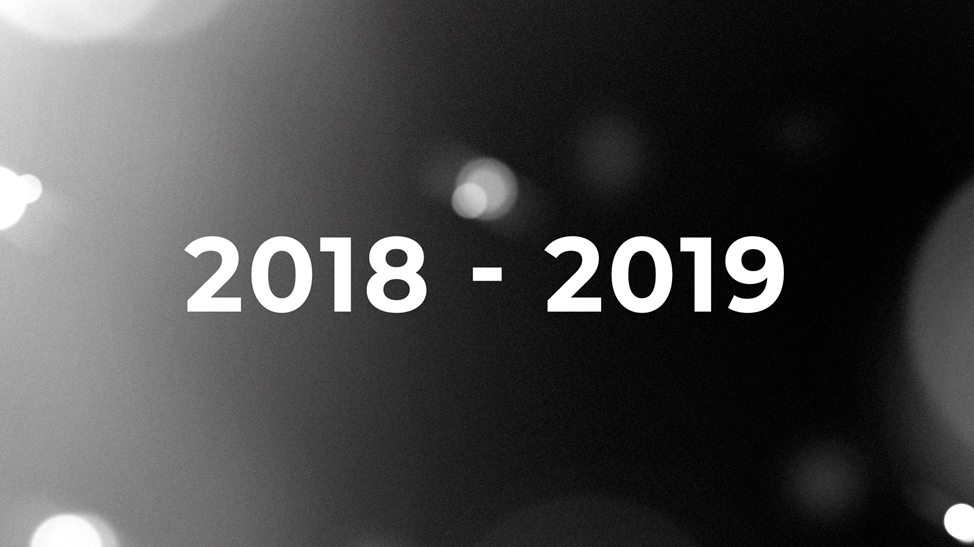 In Memory
Here we pay tribute to some of the many artists, musicians and other creative talents who were sadly lost to us over the past year, but whose legacy in shaping our music heritage and popular culture will endure.

February 2018

John Perry Barlow
1947–2018
Grateful Dead lyricist
The son of a Republican legislator who could have gone to Harvard Law School, John Perry Barlow instead embraced the 1960s counter culture, engaging with activist Timothy Leary before meeting the Grateful Dead. Juggling running his family ranch, script-writing and the 'Dead, Barlow wrote lyrics for the jam band between 1971 and 1995, contributing to live favourites Cassidy, Mexicali Blues and Black-Throated Wind among others. He later worked as a journalist and was a vocal advocate and campaigner for net neutrality and press freedom.

Barbara Ann Alston
1943–2018
Founding member and lead singer of The Crystals
Responsible for the lead vocals on the The Crystals' debut single, There's No Other (Like My Baby), plus Uptown and their controversial track He Hit Me (And It Felt Like A Kiss), Barbara Ann Alston was a driving force behind the influential girl group. All friends who sung in church together, the Phil Spector-produced group were one of the most innovative and influential pop groups of the early 1960s. Alston and co briefly lost control of The Crystals when Spector gave the group's name to one of his other protégés, but the original line-up were restored for their 1963 hits Da Doo Ron Ron and Then He Kissed Me. Although Alston's shyness stopped her taking the lead on these tracks and she later retired from the band in 1964, without her initial lead The Crystals would not have sparkled.

Eddie Amoo
1950–2018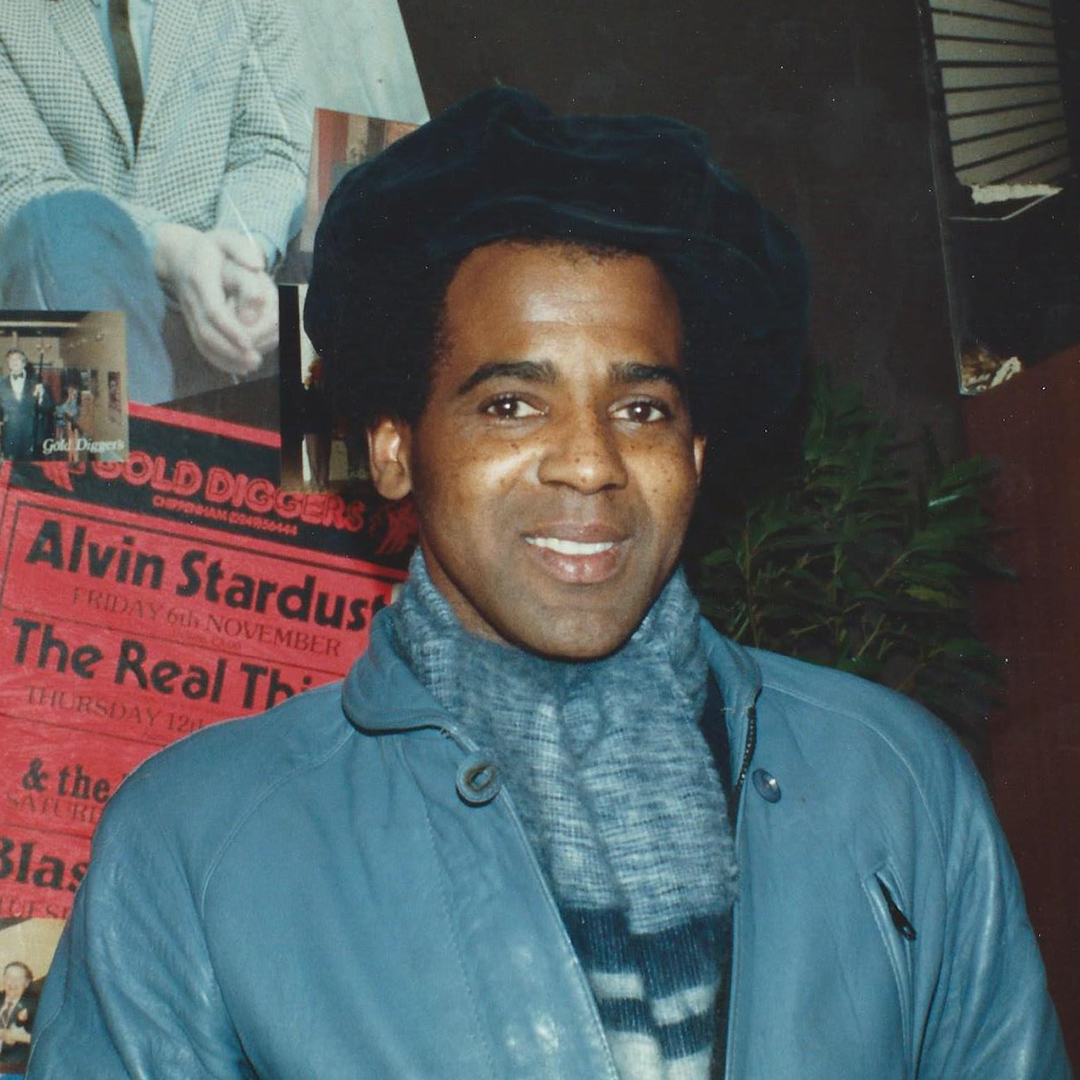 Singer and songwriter of UK soul group the The Real Thing
Said to have impressed fellow Liverpool native John Lennon with his vocal talents, Eddie Amoo began his career in a capella Merseybeat band The Chants, who were briefly managed by The Beatles' impresario Brian Epstein. However, it was with The Real Thing that Amoo achieved a lasting musical and cultural impact, pushing British black music to the fore with 1976 chart-topper You To Me Are Everything. Credited with establishing British soul, Amoo's legacy also extended to dance music, where The Real Thing were sampled to great effect, while American artists Mary J Blige and R&B singer Philip Bailey both recognised the quality of Amoo's songwriting by covering his band's track Children of the Ghetto.

March

Matt Dike
1961–2018
Delicious Vinyl Co-founder
Initially banned from listening to rock records by his religious parents, Matt Dike's life was changed by attending a Mott The Hoople gig – during which he briefly invaded the stage – in New York in 1974. An influential DJ who mixed rock, funk and disco records during sets in 1980s Los Angeles, and whose sampling skills were utilised by the Beastie Boys' on 1989's Paul's Boutique, Dike founded Delicious Vinyl with Michael Ross in 1987, gaining a reputation for releasing key West Coast rap records, including those by The Pharcyde, Tone Loc and Master Rhyme. He left Delicious Vinyl in 1992, leaving Ross in charged, and retired from public life.

Mickey Foote
1951–2018
Early producer and collaborator for The Clash
Mickey Foote's introduction to a fellow student at Newport College of Art in the early 1970s not only changed the pair's life, but the face of British music. At that time his college-mate was not going by the name Joe Strummer, but he soon would and, having used Foote to mix the sound at his previous band, The 101ers, gigs, he called on the engineer to produce his new group's demo tape. They were called The Clash. Having to deal with slightly frosty inter-band relations, Foote's work was key to capturing the band's live energy on tape and he went on to work on their self-titled debut before producing tracks for the Sex Pistols and Vic Goddard & Subway Sect. In later years Foote's punk rock protest spirit saw him spearhead a campaign to oppose Donald Trump's plans to build a new golf course in his native Scotland.

Nokie Edwards
1935–2018
Lead guitarist with The Ventures
Born into a family of accomplished musicians, Nokie Edwards was a multi-instrumentalist by the age of five. The Oklahoma native's professional career began when he played guitar in country star Buck Owens' band in the late 1950s before branching out with his own projects. When instrumental quartet The Ventures formed in 1958 – their original drummer went on to become a four-star general in the US Air Force – Edwards was initially recruited as bassist before becoming lead guitarist. His use of fuzz and other guitar effects proved extremely influential on the following wave of rock bands, while the group were one of the first to create concept albums, earning the band an induction in the Rock'n'Roll Hall Of Fame in 2008. Performing with The Ventures until 1984, Edwards was later involved in a number of country and gospel recordings and enjoyed an acting career that included a part in HBO TV series Deadwood.

Ken Dodd
1927–2018
Legendary comedian and entertainer, with hit records to his name
Famously a resident of Knotty Ash in Liverpool, Sir Ken Dodd's hugely versatile career spanning seven decades had its roots in music hall, and was principally known for a unique brand of irrepressible stand-up comedy that spawned a number of instantly-recognisable catch-phrases. Dodd was also a prolific recording artist, however, and during the 1960 enjoyed a string of hit records, not least with Tears, which topped the Charts for five weeks in 1965 and went on to become one of the UK's biggest-selling singles.

Claudia Fontaine
1960–2018
Versatile backing vocalist and Afrodiziak member
The Jam's Beat Surrender, Elvis Costello's Everyday I Write The Book, Robbie Williams' album Sing When You're Winning, Pink Floyd's live record Pulse and The Special AKA's Free Nelson Mandela is just a small sample of the era-defining music that benefited from Claudia Fontaine's voice. Initially a member of the vocal group Afrodiziak with Caron Wheeler – who went on to join Soul II Soul – Fontaine's work was much in demand throughout her career, with Madness, Aztec Camera, Texas, Heaven 17, Joe Cocker Maxi Priest and Aswad also among those who called on the dependable but distinctive singer, both on record and on stage.

Lys Assia
1924– 2018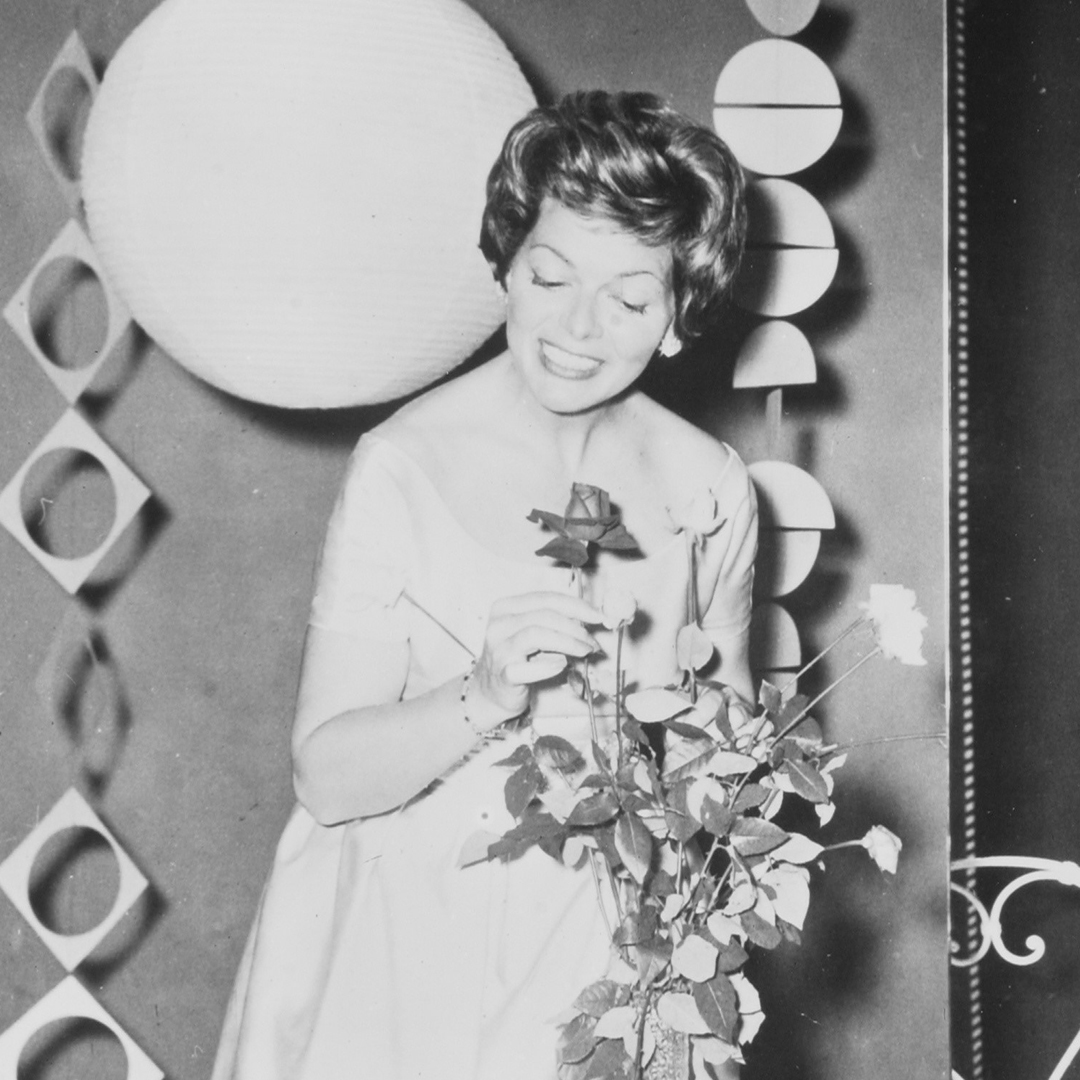 Photo credit: SRF

First ever Eurovision Song Contest winner
Beginning her career as a dancer, Lys Assia switched to vocals in 1940 after being asked to stand in for an absent singer. It proved a life changing switch as in 1956 Assia began her long association with the Eurovision Song Contest in the best possible way: she won the first ever competition for the hosts Switzerland with Refrain (she in fact performed two entries for the Swiss on what was primarily a radio show). Later proclaimed the Queen Of Eurovision, Assia also entered in 1957 and 1958, performed at the Contest's 50th anniversary in 2005, opened the voting in 2008 and in 2011 tried again to compete on behalf of Switzerland's but her song was not selected.

April

Yvonne Staples
1937–2018
Staple Singers member and vocalist
The Staple Singers were the ultimate family band. After Roebuck Staples formed the group around his children in 1948, when his son Pervis was drafted for the Vietnam War he naturally turned to his daughter Yvonne to join her siblings in the Gospel-infused group. With the band evolving to encompass funk and disco influences as they continued to record well into the 1980s, they earned an induction into the Rock'n'Roll Hall Of Fame in 1999 and a lifetime achievement award from the Grammys in 2005. Latterly as the band's youngest member, Mavis Staples, emerged as a later-in-life solo artist, working with the likes of Wilco's Jeff Tweedy and Arcade Fire. Yvonne Staples too enjoyed a second career providing backing vocals and tour managing her sister on the road.

Dave Kavanagh
1956–2018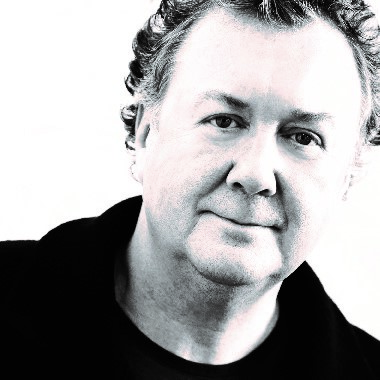 Photo courtesy of the hotpress.com archive

U2 booking agent and Irish music executive
Getting his first experience by booking bands while studying at University College Dublin, Dave Kavanagh set several Irish acts on the course to worldwide success. Forming his Roadrunner agency in 1978, a fledging U2 were among the first groups he organised gigs for. Having helped bring Bono and co to a wider live audience, Kavanagh moved into management in 1982, bringing Clannad to international attention while he also founded Celtic Heartbeat to promote Irish acts in the US with U2 manager Paul McGuinness in 1994, before launching his own label, Liffey Records, in 2001.

Timmy Matley
1982–2018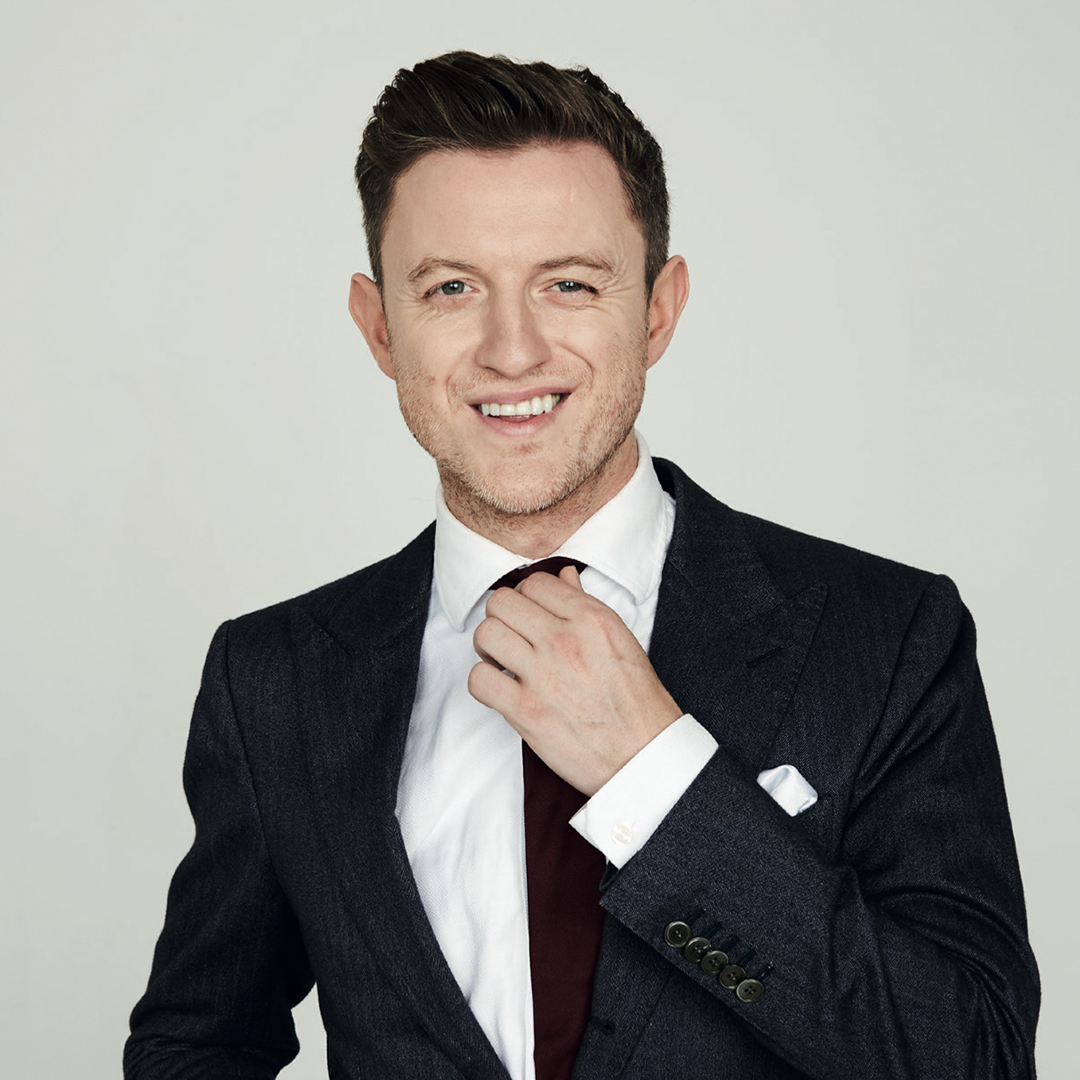 Lead singer of The Overtones
Previously all painters and decorators, a chance tea break sing-a-long brought UK-based The Overtones to public attention after it was overheard by a record label talent scout. Breaking through in 2010, the harmony group, which was led by the Irish-born Timmy Matley's vocals, recorded a series of UK Top 10 albums, while the singer appeared on their latest record posthumously.

Prof. Dr. Rolf Budde
1956–2018
Music publisher and owner of Budde Music
With a catalogue that includes both Summer Wind, which was recorded by Frank Sinatra, and the Jay Z-sampled Forever Young (by Alphaville), German music publishing company Budde Music has inspired generations of musicians and listeners. Credit for much of this success was owed to Rolf Budde who not only ran his family's business for many years, but was an innovative and enthusiastic representative of the publishing industry and a champion for artists' rights throughout his career.

Tom "Big Tom" McBride
1936–2018
Singer, guitarist, and saxophone player
Having begun his lengthy career in the early 1960s, paying his dues by criss-crossing Ireland on the country circuit, when chart success came to Tom McBride in the 1970s fans in Ireland were quick to take "Big Tom" to their hearts. With over 40 releases to his name – including one made in Nashville in 1980 that saw him cross the Atlantic on the QE2 because of his fear of flying – and a life time spent playing shows, McBride was a true stalwart of the Irish country scene.

Avicii (Tim Bergling)
1989–2018
Swedish musician, DJ, remixer and record producer
Tom Bergling made a quick impression – when aged 16 he started sharing homemade remixes on electronic music forums and scored a record deal. As Avicii he had a similar impact on audiences around the globe, with his albums including Levels and True finding a home in nightclubs, festivals and the upper reaches of the world's charts. While heath problems had prevented him from touring since 2016, Bergling remained a keen collaborator in the studio, with the Swede working with the likes of Robbie Williams, Tom Odell, Cherry Ghost and Rita Ora, while he also produced Coldplay's 2014 track A Sky Full Of Stars.

May

Scott Hutchison
1981–2018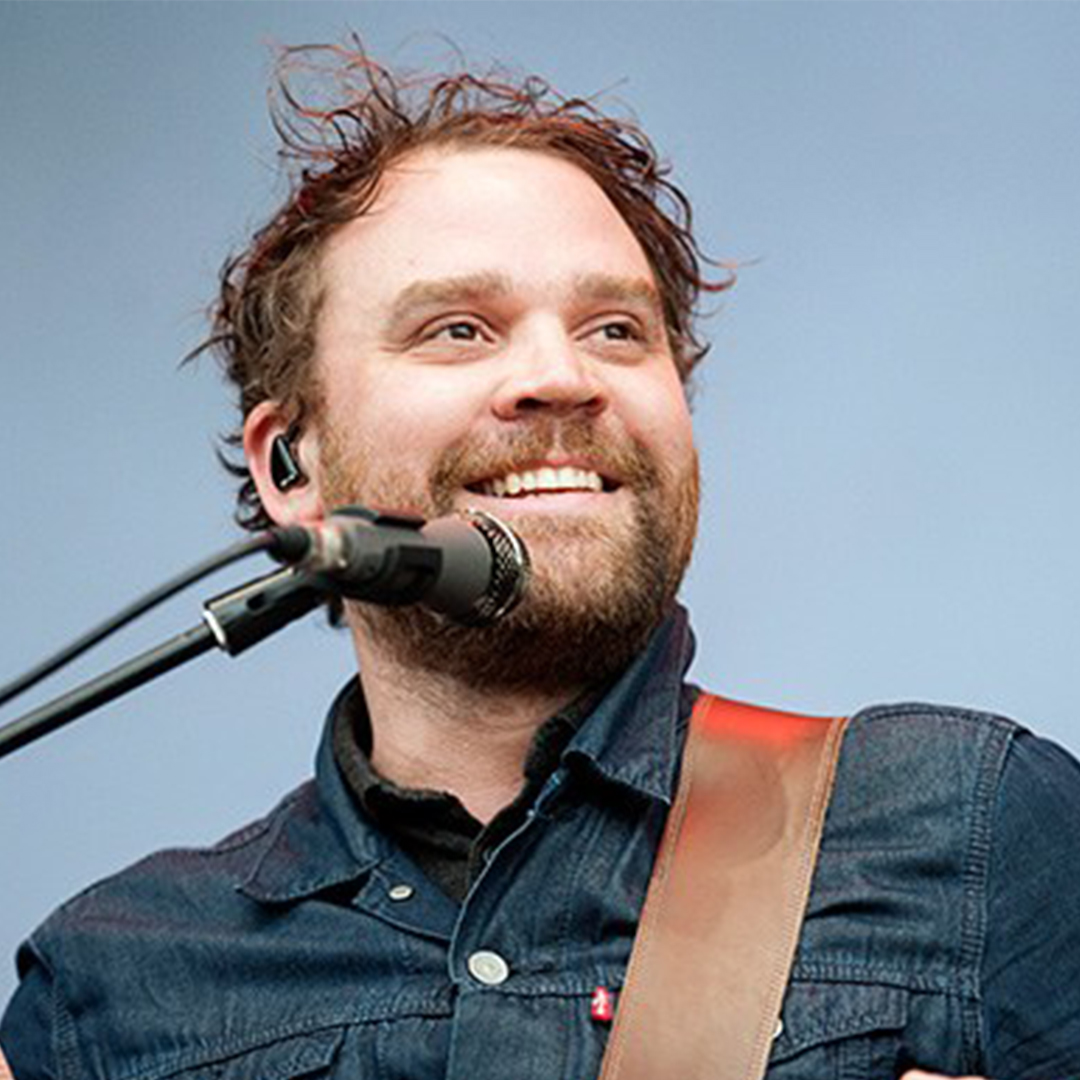 Lead singer of Frightened Rabbit
Initially starting Frightened Rabbit as a solo project – the name was the way his mother had described his shy nature – Scott Hutchinson was soon joined by his brother Grant and guitarist Billy Kennedy as his musical project expanded into a band. Initially sending out free demo tapes – and sometimes biscuits – to those who emailed the group, Frightened Rabbit built up a loyal and passionate following over a series of five albums. Hutchinson was also involved in a series of collaborative projects, including the The Fruit Tree Foundation in 2011, which brought together Scottish indie and folk musicians, and "indie supergroup" Mastersystem, which saw him work with members of Editors among others. The singer-songwriter also returned to the solo fold ten years after Frightened Rabbit's expansion, releasing an album as Owl John in 2014, while Hutchinson also created the artwork for Michael Pedersen's 2018 book of poetry, Oyster.

June

Jalal Mansur Nuriddin
1944–2018
American poet and musician
A founding member of The Last Poets in the mid 1960s – though one who went on to form his own distinct yet similarly named group – Jalal Mansur Nuriddin's poetry and word play saw him often called "The Grandfather Of Rap". Fittingly not only did Nuriddin's (born Lawrence Padilla) distinctive rhymes, delivery and subject matter offer a blueprint for would-be rappers – all brilliantly coming together for his seminal 1973 album Hustlers Convention, which described life in the ghetto – but his collaborations, which included Tina Turner and Billy Preston, proved irresistible to later hip hop samplers. Yet, with a life that included street gangs and a spell in the army, Nuriddin's lyrical vision was as razor sharp and uncompromising as any of his rap successors. This not only caused him to come under FBI surveillance after he irked President Richard Nixon in 1971, but also earned Nuriddin lasting praise from fellow poets and musicians around the world.

Danny Kirwan
1950-2018
Fleetwood Mac former guitarist
A keen blues guitarist in his teens, a series of support slots for Fleetwood Mac saw Danny Kirwan recruited by the band themselves 1968 aged just 18. Bringing a melodic quality and vocal harmonies to the band, Kirwan became a key part of the Peter Green era 'Mac marking his debut recording with the band by appearing on their classic instrumental single Albatross. Featuring on albums including Then Play On and Future Games during a period of considerable line-up change within Fleetwood Mac, Kirwan himself left Fleet Wood Mac in 1972 after struggling to cope with life on the road. Following a brief solo career in the late 1970s, Kirwan was homeless in London for long periods before he was settled in a hostel in 2000.

Jon Hiseman
1944–2018
Colosseum's jazz-rock pioneering drummer
Having enjoyed stints on the drum stool for British blues powerhouses the Graham Bond Organisation and John Mayall & The Bluesbreakers, plus providing some brushwork with Georgie Fame, in the late 1960s, Jon Hiseman forged his own path founding jazz-rock pioneers Colosseum in 1968. Having created the innovative soundscapes that prefigured prog rock, Hiseman also collaborated extensively with Julian and Andrew Lloyd Webber, while with his wife – saxophonist Barbara Thompson – he created a range of film and TV soundtracks before reforming Colosseum for a second, 11 year run in 1994.

July

Richard Swift
1977–2018
American singer/songwriter, musician and producer
Versatile US musical talent, who also founded the National Freedom recording studio in Oregon. Swift was a member of indie bands The Shins and The Arcs, but also collaborated with many other acts and artists, including The Black Keys for their 2014–2015 live tour.

Alan Longmuir
1948–2018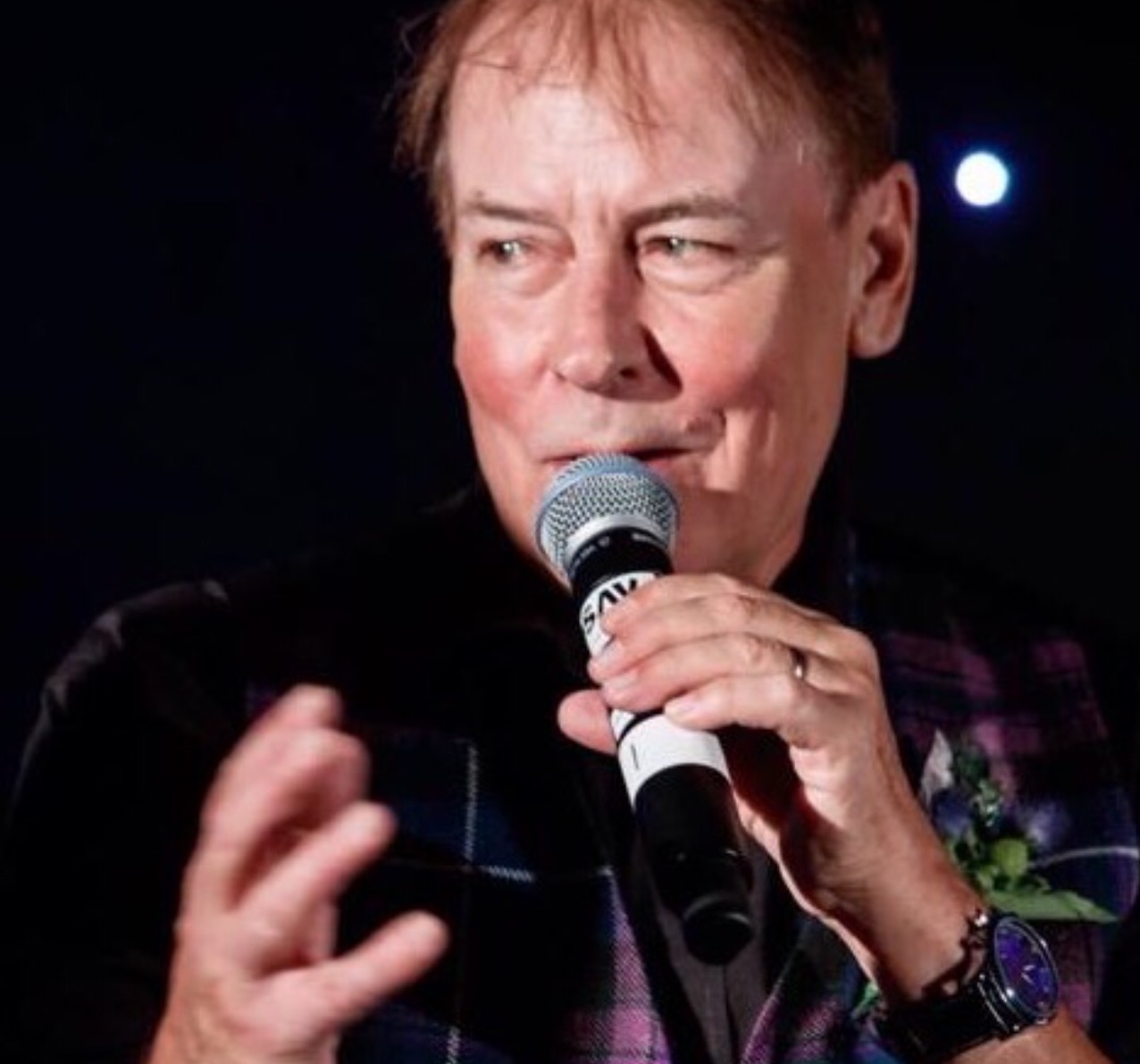 Founding member of Bay City Rollers
Describing himself as a "plumber who got lucky", Alan Longmuir started his musical career juggling his day job with gigs for the band he formed with brother Derek. However, as that band was the Bay City Rollers, Longmuir soon permanently swapped u-bends for the bass guitar and massive chart success in the 1970s. Quitting the group at its peak in 1976, he enjoyed spells running a hotel and working as a building inspector, before taking part in several Bay City Rollers reunions, while his life story inspired Edinburgh fringe production And I Ran With The Gang.

Richard Cowley
1945–2018
Veteran booking agent
Described within the British music industry as "one of the originals", Richard Cowley ran Chrysalis booking agency after it was founded when his company Universal Attractions merged with Ellis-Wright Agency in 1967, creating a roster that included Jeff Beck, Jethro Tull and Tyrannosaurus Rex. He later founded the Cowbell and World Service booking agencies, and also had a career as a healthcare consultant after leaving live music.

Ray Cooper
1948–2018



Developer of Spice Girls and former Virgin Records America head
Beginning his music industry career packing boxes of vinyl, Ray Cooper rose to become Co-President of Virgin Records America. Responsible for influential and effective marketing, Cooper was an early champion of U2 while working at Island Records, before he helped to break Massive Attack and Neneh Cherry while working at his independent label Circa. Joining Virgin, Cooper played a key role in developing the Spice Girls and later worked with The Rolling Stones and many others before establishing marketing consultancy Zama.

August

Siddique Kamara
1995–2018
Drill rapper
Known also as Incognito and SK, rapper Siddique Kamara had strong artistic impact on the fledgling drill scene focused in London. Gaining thousands of videos views for his tracks and enjoying the respect of his peers, the member of Moscow17 collective lived a life that that was often overshadowed and ultimately cut short by the darker elements he vividly chronicled.

Aretha Franklin
1942–2018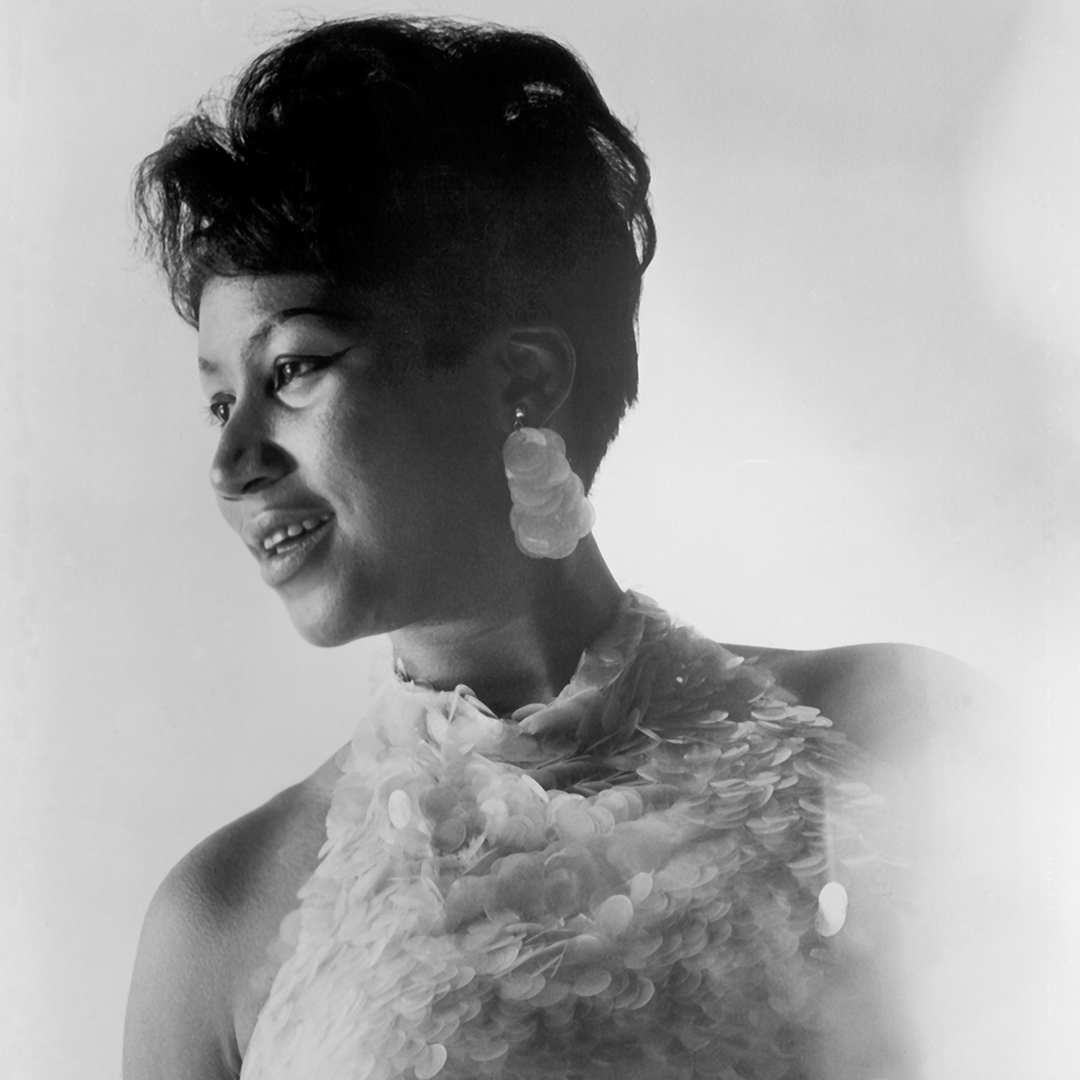 American singer, songwriter and pianist
Possessing one of music's most original voices, Aretha Franklin defined first soul, then rock and pop in a career that spanned seven decades. The daughter of a preacher, Franklin began performing in gospel, before starting her secular career. With a unique ability to make all the material she tackled sound intrinsically her own, the singer and pianist performed on an array of hits that became timeless classics, including I Say A Little Prayer, Chain Of Fools, Think and Respect among others, all of which saw Franklin ingrain affecting emotions into her faultless vocal performances. Not only a musical pioneer, Franklin's success and activism helped to further black and feminist causes around the globe, as recognised when she was asked to sing at the presidential inauguration of Barack Obama in 2009. A key influence on countless artists who followed, it could justifiably be said of Franklin that her music helped to change the world.

Ed King
1949–2018
Member of Lynyrd Skynyrd
Having enjoyed success with Californian psychedelic pop band Strawberry Alarm Clock in the 1960s, guitarist Ed King had been so impressed with the singer of one of their support bands that he offered his services should they ever be needed. In 1972 when that vocalist, a certain Ronnie Van Zant, was putting a band together he called on King to play bass in what would become Lynyrd Skynyrd. Switching to lead guitar, King co-wrote a number of the band's songs, including their signature hit Sweet Home Alabama, before leaving the group in 1975, although later re-joined when the group reunited in the 1980s and 1990s.

Tony Hiller
1927–2018
English songwriter and record producer
Beginning his music career in a song and dance duo, Tony Hiller had performed alongside the likes of Tommy Cooper, Val Doonican, Matt Monro, and The Shadows before his career truly hit its stride. That came when he moved into writing and producing songs which saw him clock-up an impressive catalogue of pop hits and three Ivor Novello Awards wins. Enjoying a long collaboration with Brotherhood Of Man, which included the creation of Save Your Kisses for Me, Hiller also produced hits for the likes of Tony Christie, Lulu, Cliff Richard and – as they contested the FA Cup in various years – the football teams of Liverpool, Chelsea and Crystal Palace among others.

September

Mac Miller
1992–2018




American rapper, singer, and record producer
A hip hop prodigy who taught himself to play several instruments before making his breakthrough while still in his teens, Mac Miller enjoyed global success following the release of his debut album Blue Side Park in 2011. Gaining a new pop profile after appearing on 2013's The Way with Ariana Grande, whom he later dated, Miller was noted for his musical innovation and candid lyrics, which often detailed his own mental health issues and struggles with substance abuse.

Chas Hodges
1943–2018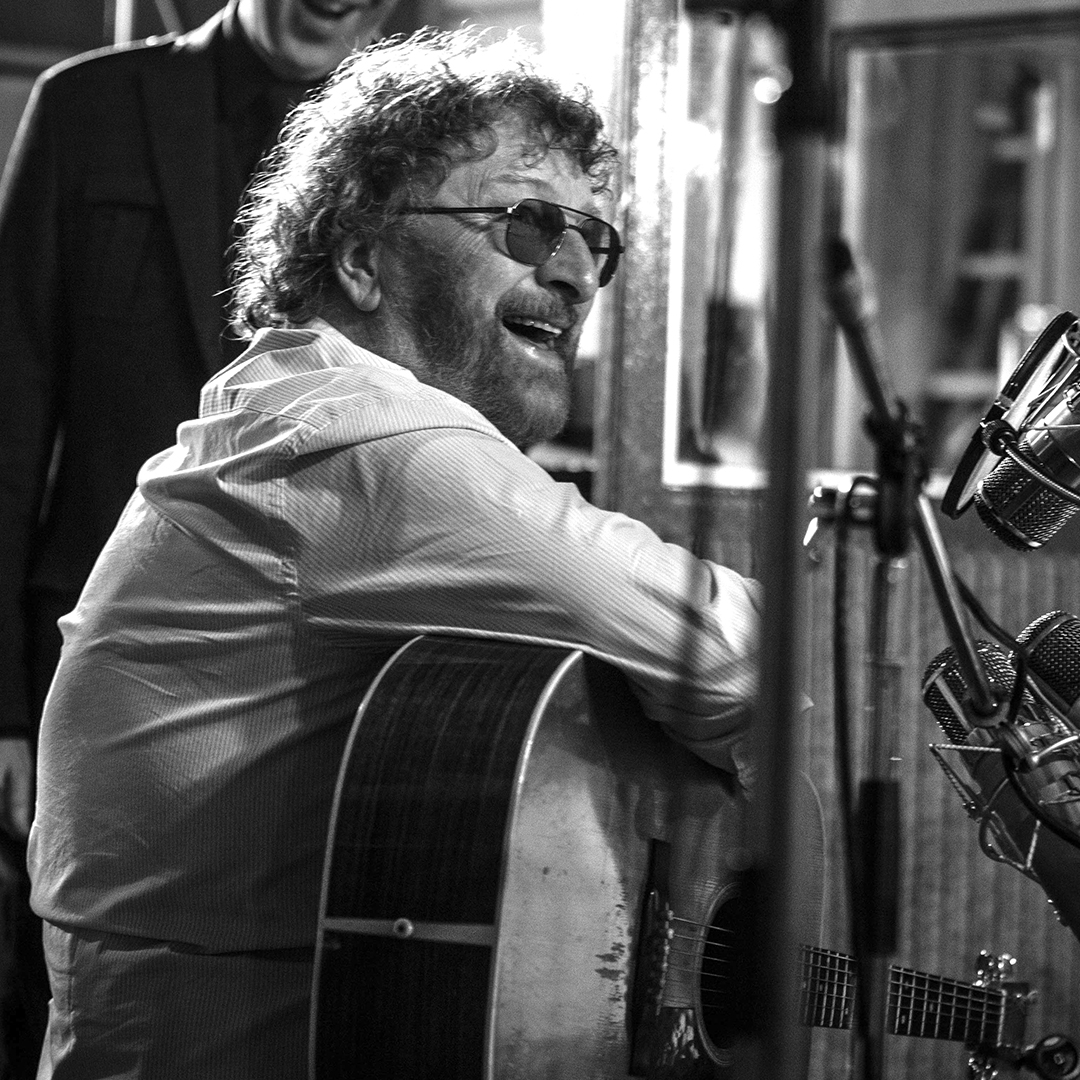 Photo credit: Dan Massie

Chas from Chas & Dave
A professional musician by the age of 16, Chas Hodges' touring and session work saw him perform with a dazzling array of artists including Gene Vincent, Jerry Lee Lewis, maverick producer Joe Meek, Gilbert O'Sullivan and Labi Siffre. Indeed, by working on the latter's I've Got The.… Hodges ended-up sampled onto Eminem's iconic single My Name Is. Yet it is with Dave Peacock that Hodges enjoyed his greatest success as audiences swooned for Chas & Dave's cheeky charm, sing-a-long choruses and warm emotions, as the cockney duo created a series of memorable hits including the likes of Rabbit and Ain't No Pleasing You.

Conway Savage
1960–2018
Pianist with Nick Cave and the Bad Seeds
Australian rock musician Conway Savage performed piano, organ and backing vocals for Nick Cave and the Bad Seeds from 1990. He also developed a solo career in the 90s, releasing three albums whilst also collaborating with other musicians on their releases, including Suzie Higgie and Amanda Fox and Robert Tickner.

Marty Balin
1942–2018
US musician who founded Jefferson Airplane and Jefferson Starship
Born Martyn Jerel Buchwald, Balin was an American singer, songwriter, and musician best known as the founder and one of the lead vocalists and songwriters for the groups Jefferson Airplane and Jefferson Starship. Balin, who pursued a solo career after the groups broke up, shared in top-10 US success with the hit single Hearts in 1981.

October

Charles Aznavour
1924–2018
French-Armenian singer, lyricist and diplomat
With a unique mix of soaring tenor vocals and gravelly low notes, Charles Aznavour's inimitable voice saw him enjoy a career that spanned over 70 years, 1200 recordings and 180 million record sales. One of France's biggest and most enduring stars, early on a wavering Aznavour was advised by Edith Piaf while performing at the Moulin Rouge to persevere with his singing career. It was advice he perused with gusto, writing and recording songs in many languages, including in English for his acclaimed single She, while Bob Dylan admitted to being awestruck when he saw the singer perform in New York in the 1960s. Also enjoying a film career, Aznavour's Armenian heritage saw him named UNESCO ambassador for the country, while he was also politically influential in his native France.

Geoff Emerick
1945–2018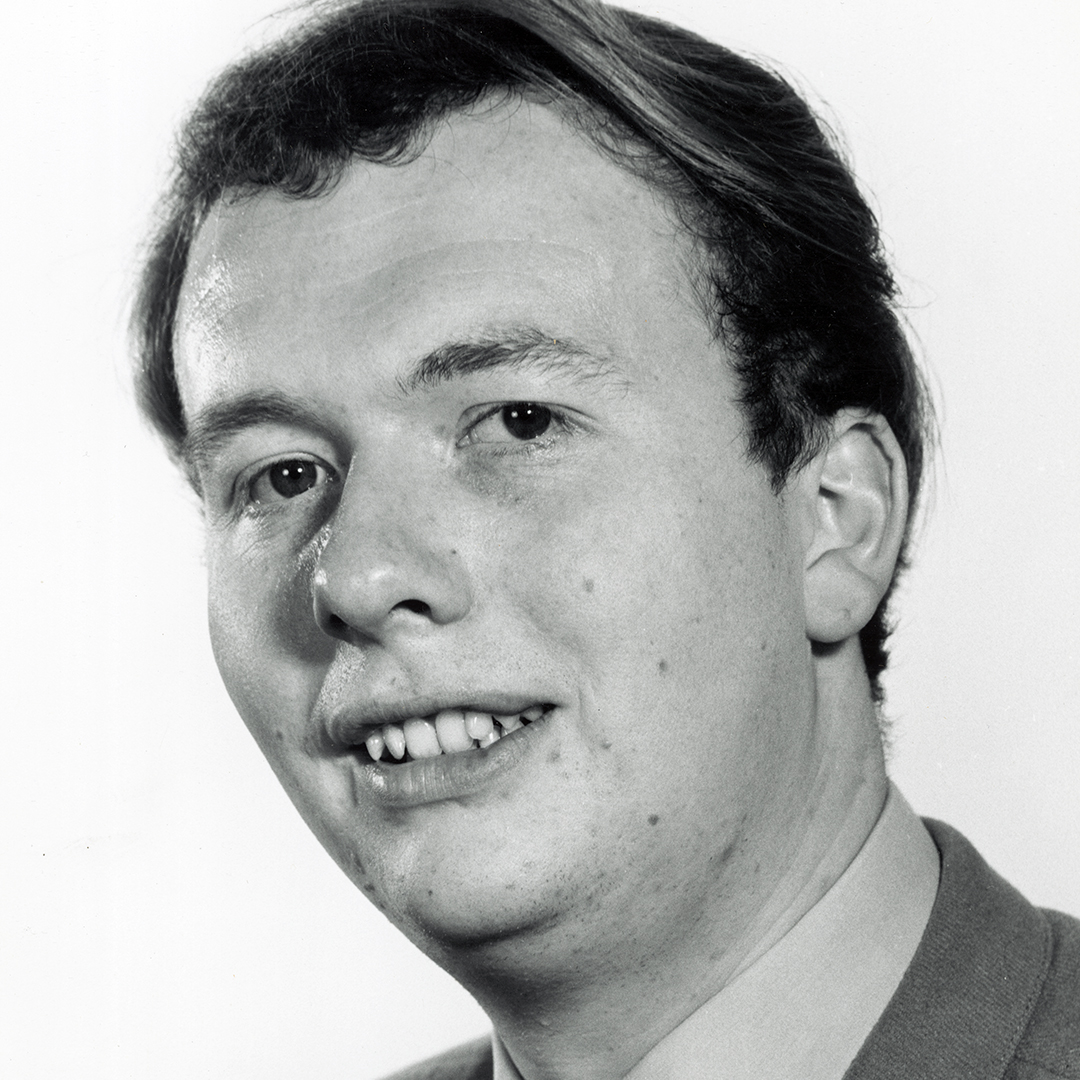 English sound engineer who worked with The Beatles
In 1962, on Geoff Emerick's second day working at Abbey Road studios in London, The Beatles popped in to record their first ever session for EMI – just four years later he was helping the band to reinvent their sound while revolutionising recording in the process. An imaginative and innovative sound engineer, working with the band and producer George Martin, Emerick helped to created many of the new techniques that made The Beatles visions for Revolver, Sgt. Pepper's Lonely Hearts Club Band and Abbey Road possible. Also recording The Zombies, Jeff Beck and Ultravox, Emerick produced two albums for Elvis Costello, worked on the demo tape that helped secure Kate Bush a record deal, and produced an album featuring the likes of Oasis and The Killers to mark Sgt. Pepper's Lonely Hearts Club Band's 40th anniversary.

John Wicks
1953–2018
British record producer and songwriter
Founder and songwriter of The Records, John Wicks produced a prolific amount of material with the power-pop band in the late 1970s, including their best known single Starry Eyes. Later moving to America, Wicks enjoyed a solo career in the 1990s and worked as a producer before reviving The Records name for a series of fresh albums and tours.

John Reynolds
1965–2018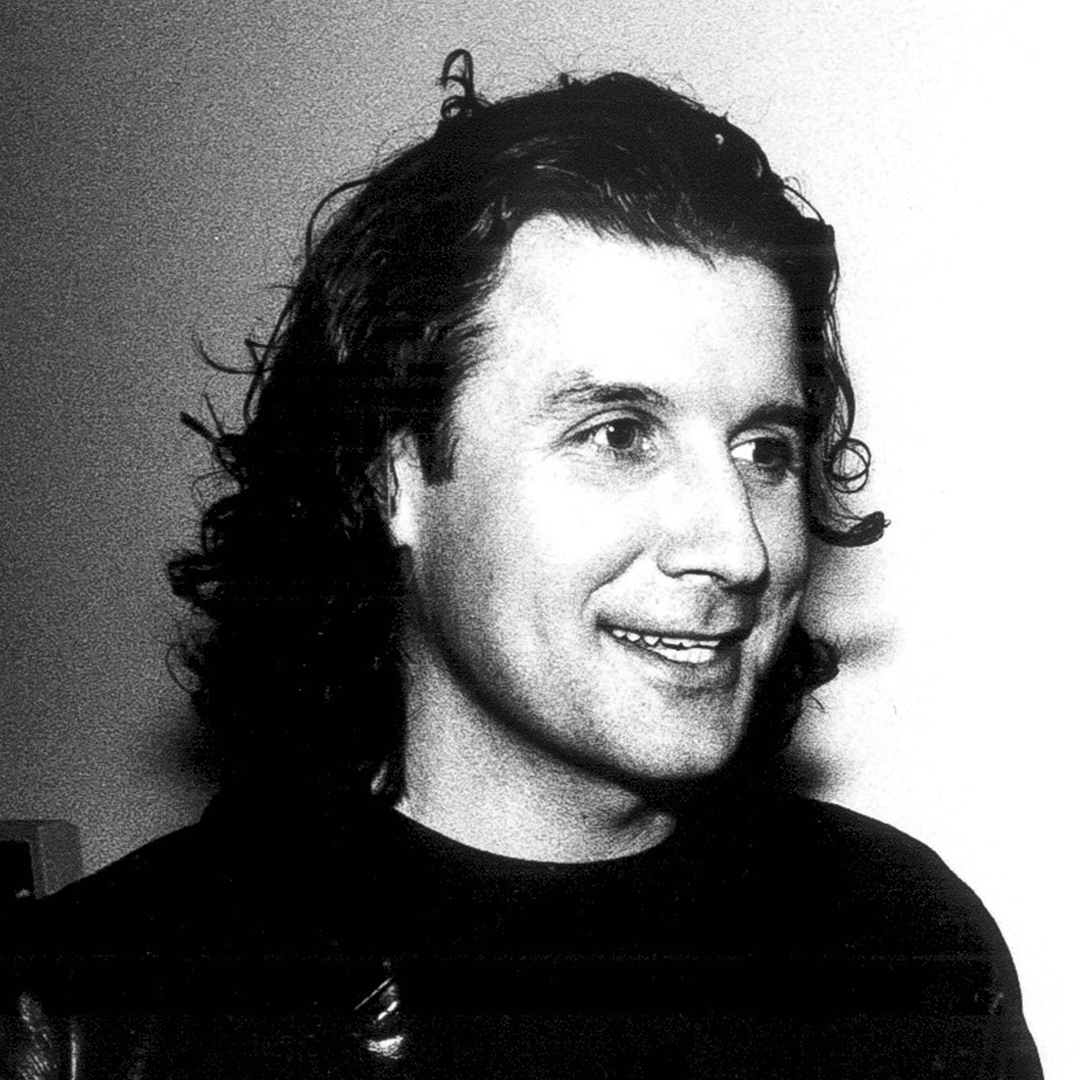 Photo courtesy of the hotpress.com archive

Irish live music and festival promoter
Establishing influential Dublin nightclub POD in 1993, John Reynolds was one of the most innovative operators on the Irish live scene. Involved in founding and promoting a number of clubs and festivals, including the Electric Picnic, Reynolds had also co-managed Boyzone early in their career and became friends with Leonard Cohen after organising a series of acclaimed Irish shows for the vocalist.

November

Roy Hargrove
1969–2018
American Jazz trumpeter
Roy Hargrove's acclaimed mastery of the trumpet garnered him two Grammy Awards in 1997 and in 2002 respectively. Although he was a versatile musician whose style could vary as required, Hargrove primarily played in the hard bop style for most of his albums, particularly when performing jazz standards on his 1990s releases. Hargrove was also the bandleader of the progressive group the RH Factor, which combined elements ranging from jazz and funk to hip hop and gospel.

Geoff Gillard
1948–2018
Instrument maker and MIA Director
Following in the family business – his father was managing director of brass instrument maker Boosey and Hawkes – Geoff Gillard began his career promoting the sales of woodwind instruments before joining Boosey and Hawkes himself and then becoming MD of fellow instrument makers Vincent Bach. Later working for music shop Phil Parker, Gillard also became the director of the Music Industries Association, representing the interests of UK instrument makers for several years.

Roy Clark
1933–2018
Country music singer and musician
With over 30 releases across three decades and his own variety show Hee Haw, which ran on American television between 1969 and 1997, few did more than Roy Clark to promote and popularise country music. Watched by 30-million at the show's peak, Clark brought many of the genre's stars into homes across America for the first time, with the Virginia-born singer enjoying immense popularity as an artist in his own right as he became the highest paid country musician by the 1970s. Away from music Clark was a regular guest host of The Tonight Show during Johnny Carson's tenure and had a recurring role in the sitcom The Beverly Hillbillies.

Scott English
1937–2018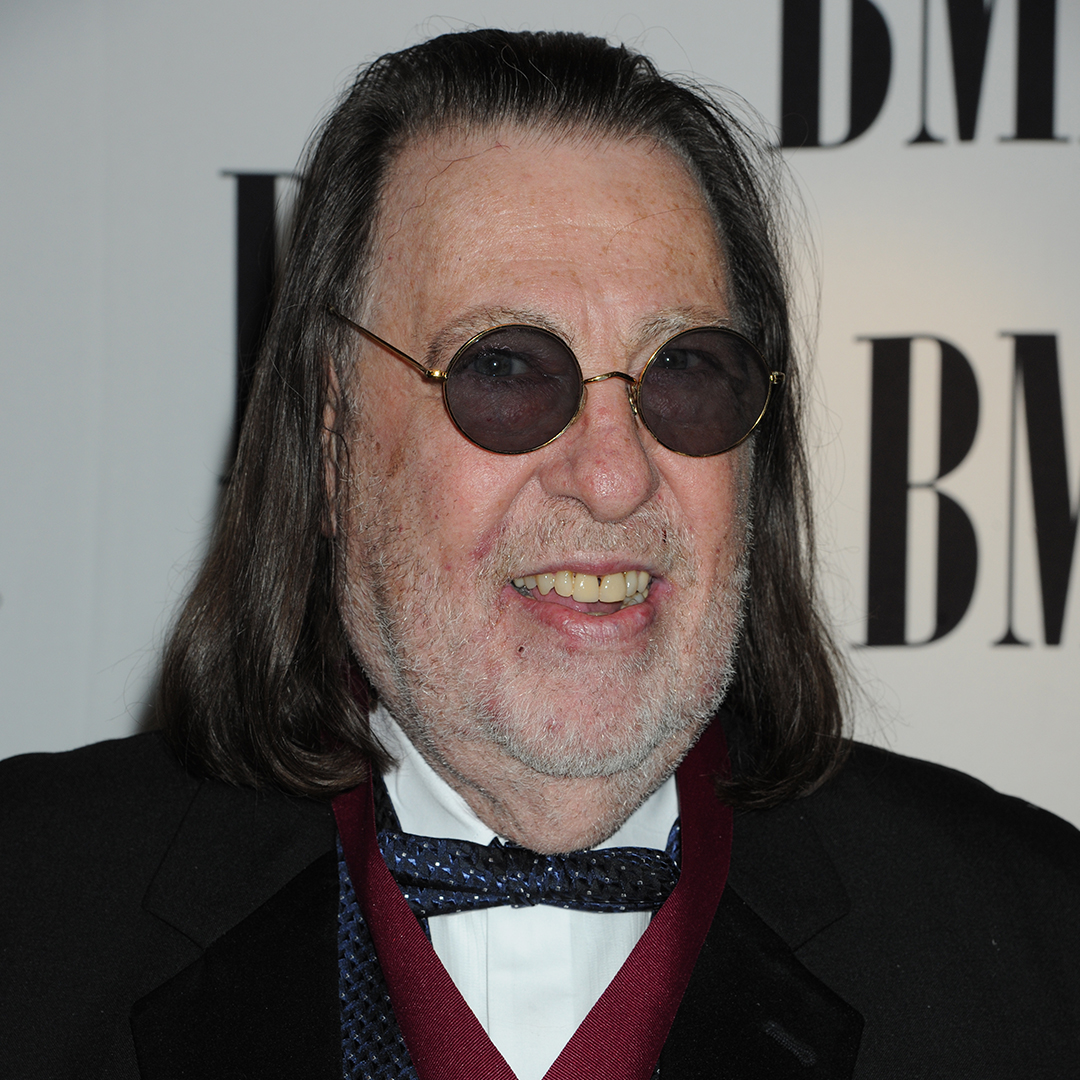 American songwriter, arranger and record producer
Writing one song the entire world knows the chorus to is impressive, but Scott English was responsible for two such hits. While also pursuing a career as a solo artist in his own right, the New Yorker's collaboration with Rhinestone Cowboy writer Larry Weiss yielded Jeff Beck Hi Ho Silver Lining in 1967. Then in 1974 one of the tracks English had recorded himself as Brandy became, after a slight twist to avoid confusion with another track out at the time, Barry Manilow's signature tune Mandy. Yet that was just the tip of the iceberg, as English also penned Bend Me, Shape Me during his partnership with Weiss, and created songs for Mama Cass, Al Martino and many more.

December

Paul "Trouble" Anderson
1958–2018
British DJ
A pioneering DJ who overcame prejudicial attitudes in British clubland, Paul "Trouble" Anderson helped to galvanise a generation of black British DJs and artists with his sets across London in the 1970s. Establishing a residency at Camden's Electric Ballroom, Anderson joined Kiss when the station launched as a pirate in 1985, with his Saturday night slot becoming the starting point for many a night out in the capital. Remaining on the station when it was bought and went legal in 1990 he later joined digital station Mi-Soul, while also continuing to DJ around the globe.

Pete Shelley
1976–2018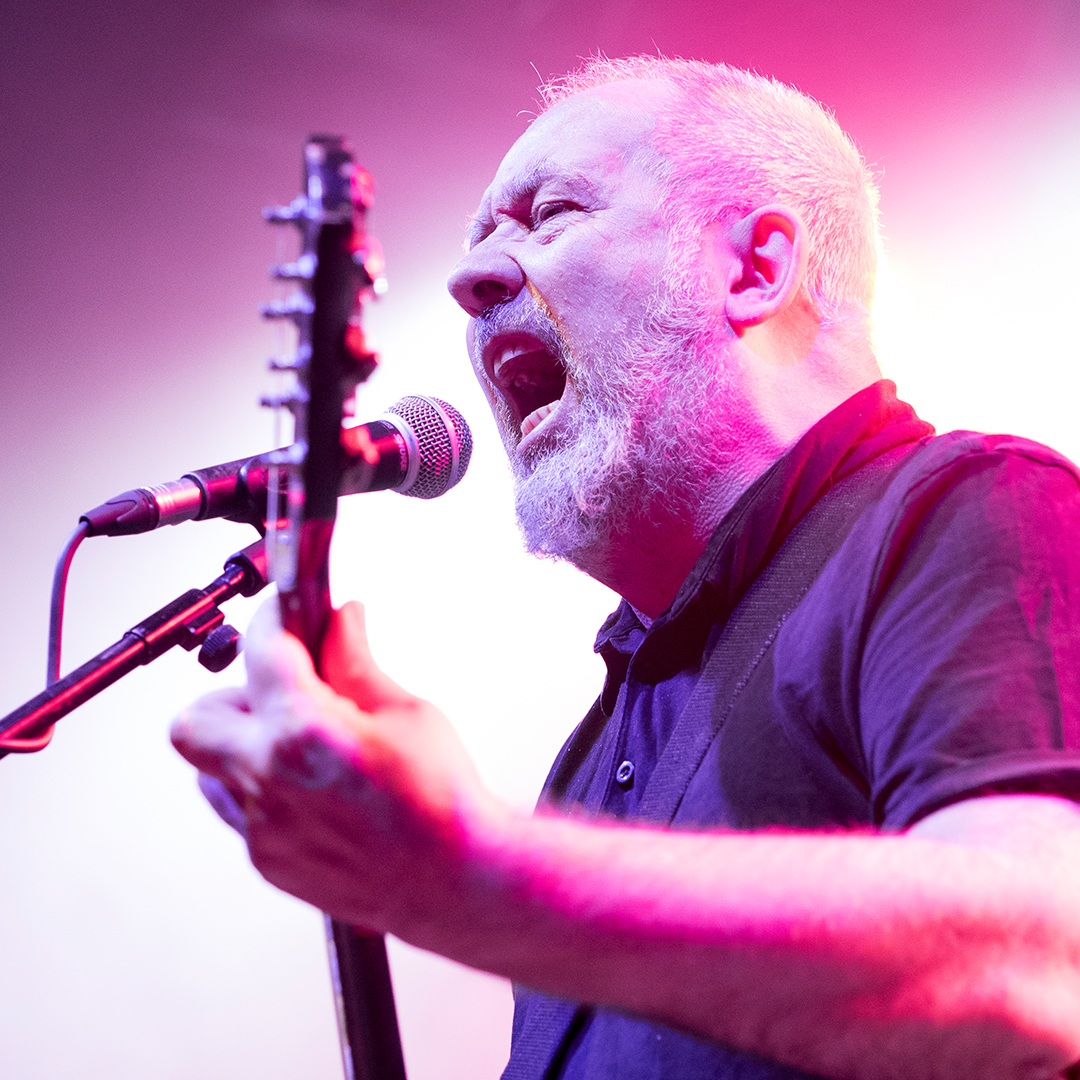 Lead Singer of Buzzcocks
A master of squeezing emotion, wit and a pop hook into three minutes, Buzzcocks frontman Pete Shelley was responsible for some of alternative British music's most memorable moments. Credited with helping to kick-start indie labels, when they self-released their first EP Spiral Scratch in 1977, Shelley and his band were both inspired by but stood apart from the punk scene as the bisexual songwriter eschewed machoism and explored feelings within an irresistibly catchy framework. Releasing a series of solo records after the Buzzcocks finished in the early 1980s, Shelley embraced a wider musical pallet, which included composing the dance-orientated theme tune for Channel 4's coverage of the Tour de France, before reuniting the Buzzcocks in 1989 for a continuing series of tours and albums.

Norman Gimbel
1927–2018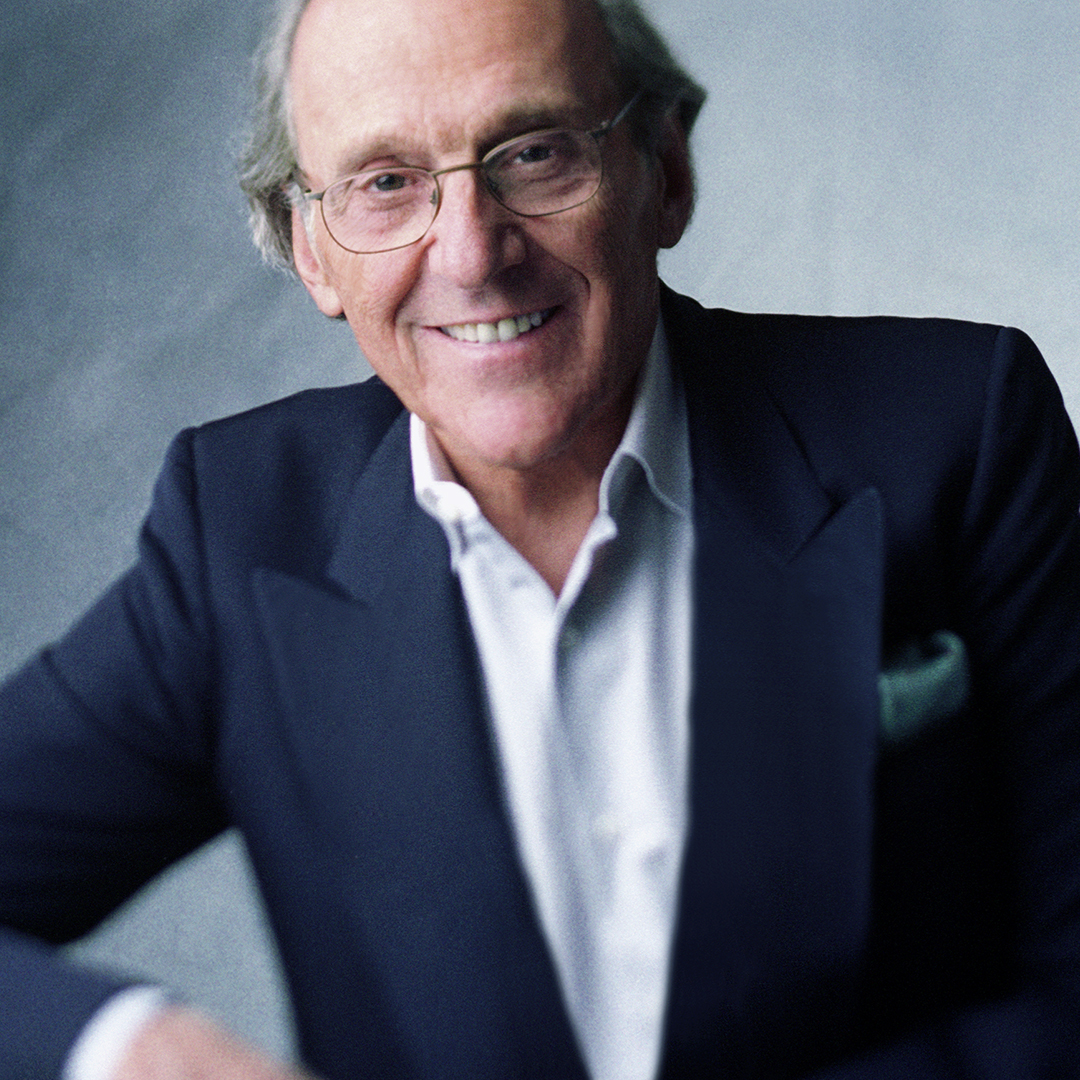 Oscar and Grammy winning Lyricist
A self-taught musician, New Yorker Norman Gimbel worked on two Broadway musicals before establishing himself as lyricist for television film, collaborating with composers including Quincy Jones and Lalo Schifrin. Creating lyrics for music used in everything from Happy Days to V For Vendetta, Gimbel won an Oscar in 1980 for It Goes Like It Goes. Away from the screen, Gimbel also enjoyed great success creating English lyrics for songs originally composed in other languages, most notably for The Girl from Ipanema, while a poem he wrote became the basis for Killing Me Softly With His Song, a hit for both Roberta Flack and the Fugees.

Ray Sawyer
1937–2018
Drummer and vocalist for Dr Hook & The Medicine Show
Distinctive in his cowboy hats and eye patch (the result of a car accident in 1967), Ray Sawyer helped establish the equally idiosyncratic Dr Hook & The Medicine Show. Not only drumming, Sawyer took the vocals for the band's early material, singing on their 1972 breakthrough single The Cover of the Rolling Stone, before allowing Dennis Locorriere to take the lead as commercial success beckoned. Leaving Dr Hook in 1983, Sawyer toured with his own version of the band between 1988 and 2015, after which he retired from music.

Mike Champion
1956–2018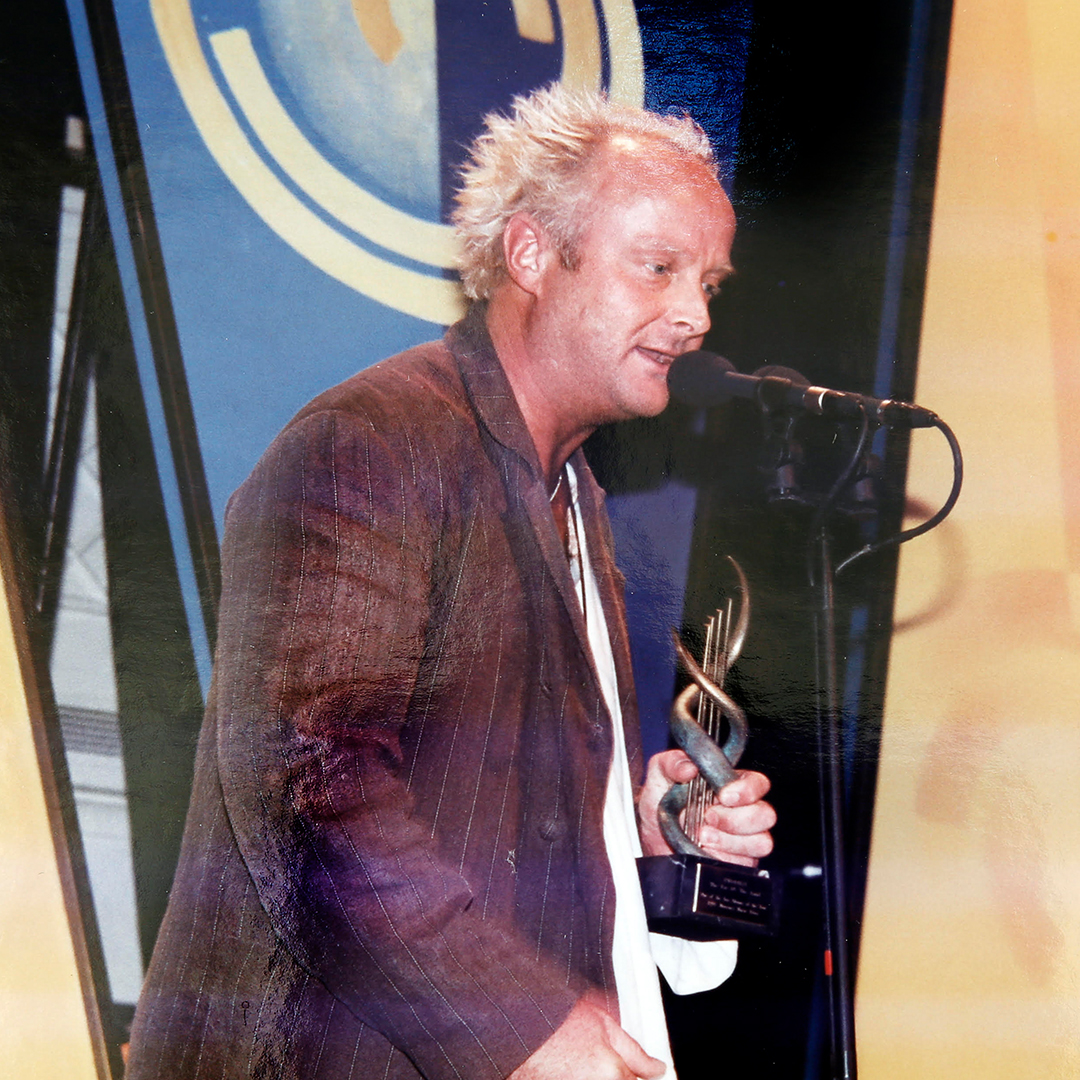 Early manager of The Prodigy
As unique pre-music industry experience goes, few rival Mike Champion's job selling Falkland Islands squid into Japanese markets, yet it proved a perfect grounding for facilitating The Prodigy's monster-like invasion of dance music. Managing the band shortly after the release of their attention-grabbing, sample-driven 1992 single Charly, Champion who had already worked with several acts on the burgeoning rave scene and had run C.S.M.F. Records, oversaw the group's rise and evolution into one of the biggest dance acts around.

David Cavanagh
1964–2018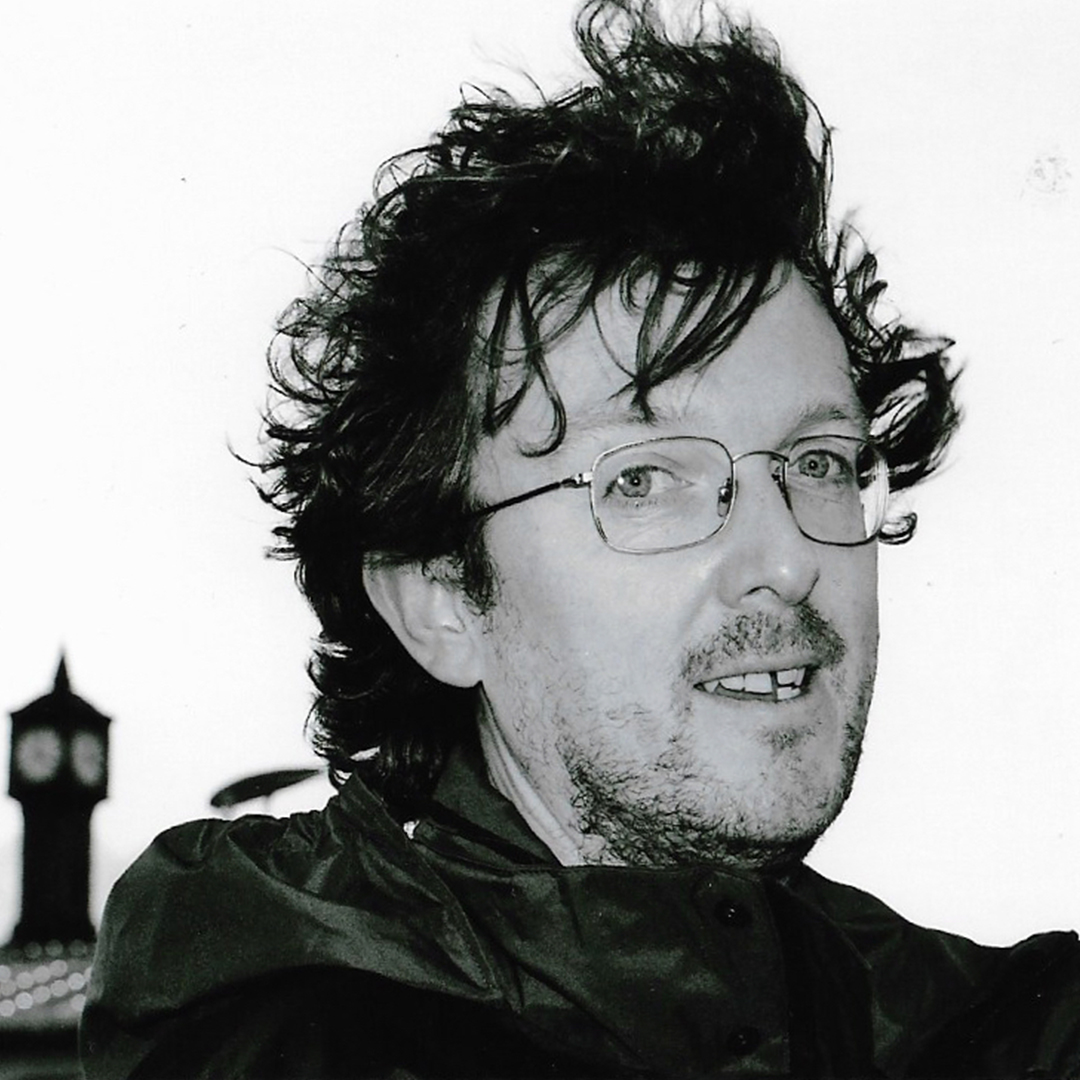 Irish music writer
A writer and contributor for a host of British music magazines including, Select, Q, MOJO and Uncut, David Cavanagh's insightful and illustrative writing was much admired by readers and artists alike. Credited by many fellow journalists for being instrumental in developing their careers during his stints as an editor, Cavanagh's history of Creation Records, My Magpie Eyes Are Hungry For The Prize, remains a journalistic masterwork and an essential history of British indie.

Honey Lantree
1943–2018
Drummer and vocalist with the Honeycombs and gender pioneer
Born Anne Margot Lantree, Honey Lantree sang, played guitar and performed drums – one of the few female musicians to do so at the time – with the English beat/pop group, the Honeycombs. The North London act were best-known for their million-selling, chart-topping 60s smash, Have I the Right? The act split and then regrouped later that decade, with Lantree appearing in different line-ups – never matching the earlier success, but having made her mark as a female pioneer.

January 2019

Dean Ford
1946–2018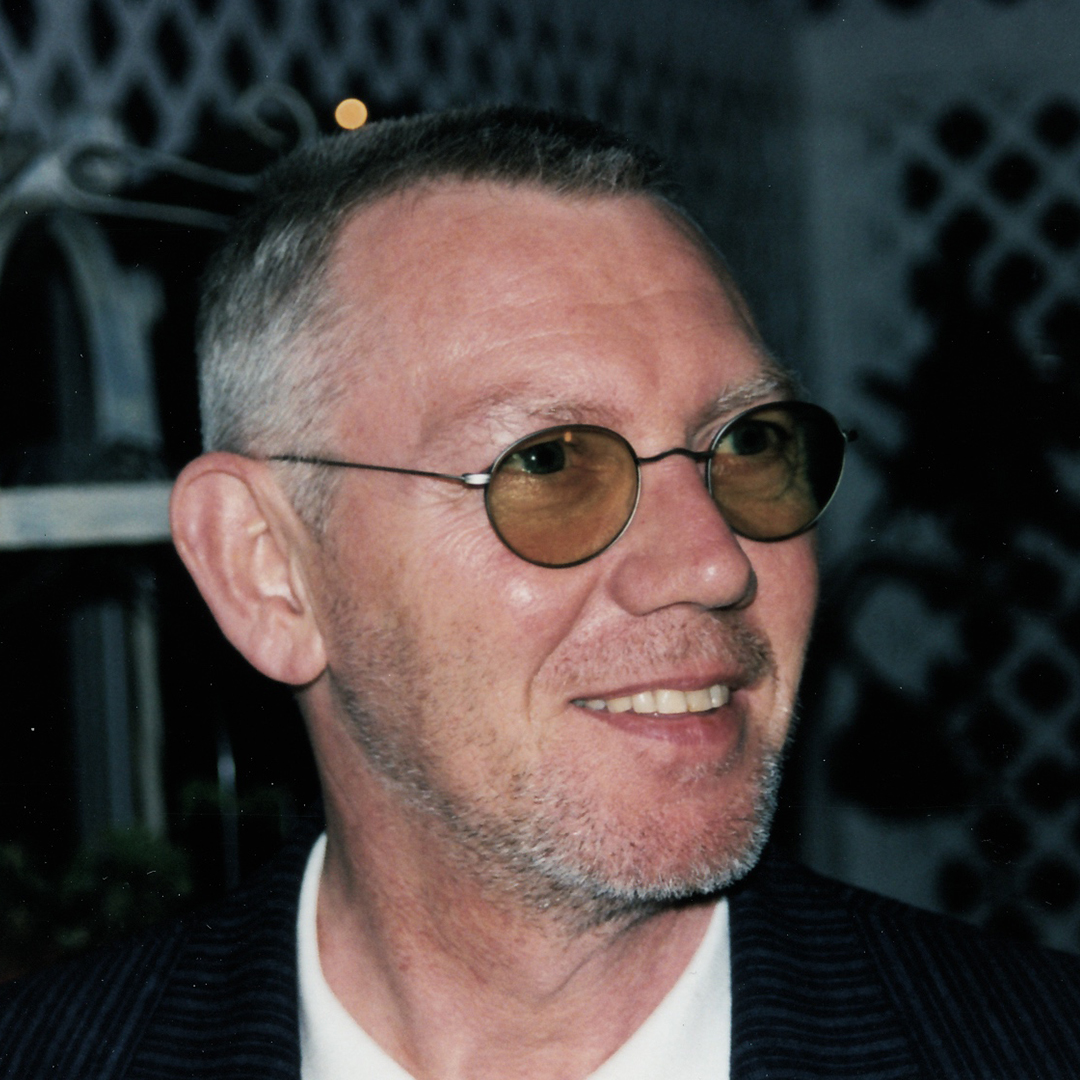 Lead singer of Scottish group Marmalade
Forming the first of many bands when he was just 13, Dean Ford was a vastly accomplished performer when his band Marmalade became the first Scottish group to top the UK charts with a cover of The Beatles' Ob-La-Di, Ob-La-Da in 1968. Later enjoying a solo career, Ford also played with a revamped version of The Sensational Alex Harvey Band and collaborated on a project with Badfinger guitarist Joe Tansin.

Pegi Young
1952–2018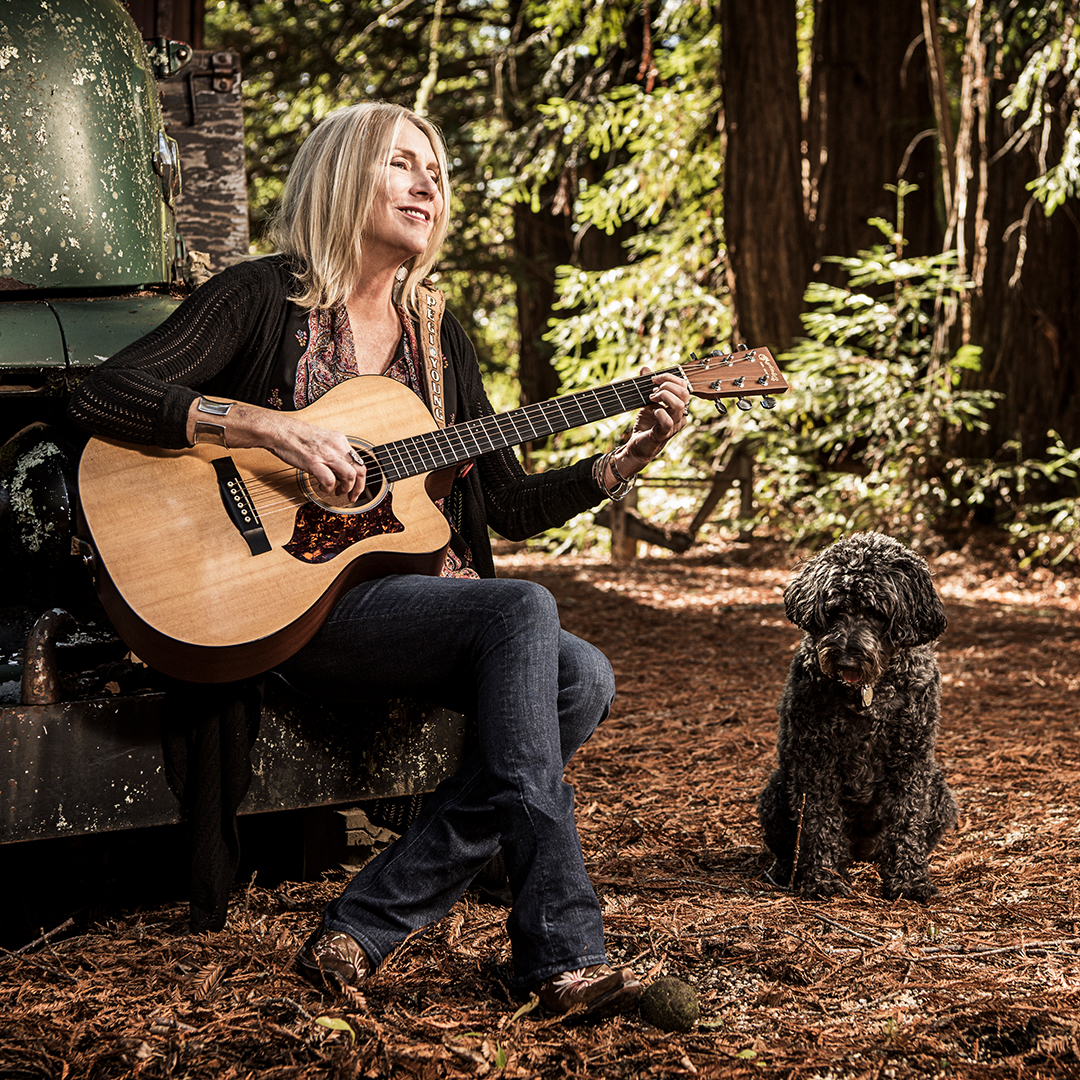 Singer/songwriter and former wife of Neil Young
Singer, educator and environmentalist, Pegi Young helped to found The Bridge School in 1986 with her then husband, singer-songwriter Neil Young. The programme which, helps children with severe physical and speech impairments, was the beneficiary of a series of annual concerts she helped to organise between 1986-2016 which featured intimate performances by the likes of R.E.M., Paul McCartney, Metallica, Thom York, Arcade Fire and Neil Young. Pegi Young also enjoyed her own musical career, initially as a backing vocalist before she toured with her band The Survivors. She was also involved in a series of environmental campaigns and helped host America's Farm Aid benefit concerts.

Dave Laing
1947–2018
English writer, editor and broadcaster
Credited as one of the first authors to bring an academic approach to contemporary pop and rock music writing, Dave Laing wrote and edited a series of indispensable commentaries on the subject including the influential The Faber Companion To 20th Century Popular Music and ground-breaking reference book The Encyclopedia Of Rock.

James Ingram
1952–2019
R&B singer, musician and songwriter
Making his debut as a vocalist on Quincy Jones's 1981 album The Dude, James Ingram quickly established the unique quality and depth of his R&B vocals. Going to to score a series of hits throughout the 1980s and 1990s, including US chart-topper I Don't Have the Heart, Ingram also enjoyed considerable success creating theme songs for a long list of film soundtracks. In 1987 he collaborated with Linda Ronstadt on Somewhere Out There for the animated film An American Tail, which not only earned him an Oscar nomination but became one of America's last million-selling, Gold-certified seven-inch singles, while his 1994 duet with Dolly Parton on The Day I Fall in Love for movie Beethoven's 2nd saw The Academy give him, fittingly, a second nomination.

Michel Legrand
1932–2019
Composer, conductor and pianist
One of France's greatest musical talents, Legrand was a prolific composer and songwriter who also worked with jazz greats Miles Davis and Stan Getz. His work arguably found its greatest expression as scores to the films of French New Wave director Jacques Demy, including The Umbrellas of Cherbourg and The Young Girls of Rochefort, which both earned him Academy Award nominations. Legrand was presented with an Oscar for his song The Windmills of Your Mind, for the 1968 film The Thomas Crown Affair, before going on to collect two more Academy Awards as well as five Grammys.

February

Cadet (Blaine Cameron Johnson)
1990–2019
Freestyle Rapper
Known professionally as Cadet, Blaine Cameron Johnson was a rapper from South London. He became known for his association with the Krept and Konan Gipset Crew (being related to Krept), often appearing in the group's freestyle music videos. After the crew broke up and Krept and Konan signed a major label deal, Cadet pursued his own solo career, with his freestyle performances proving popular on YouTube and other platforms. Cadet's debut EP, The Commitment, was released in 2016 followed a year later by its sequel The Commitment 2, which featured guest appearances by Konan and Ghetts. Cadet's single, Advice, ft. Deno Driz, gained the rapper top-40 chart success and over 18 million views on YouTube.