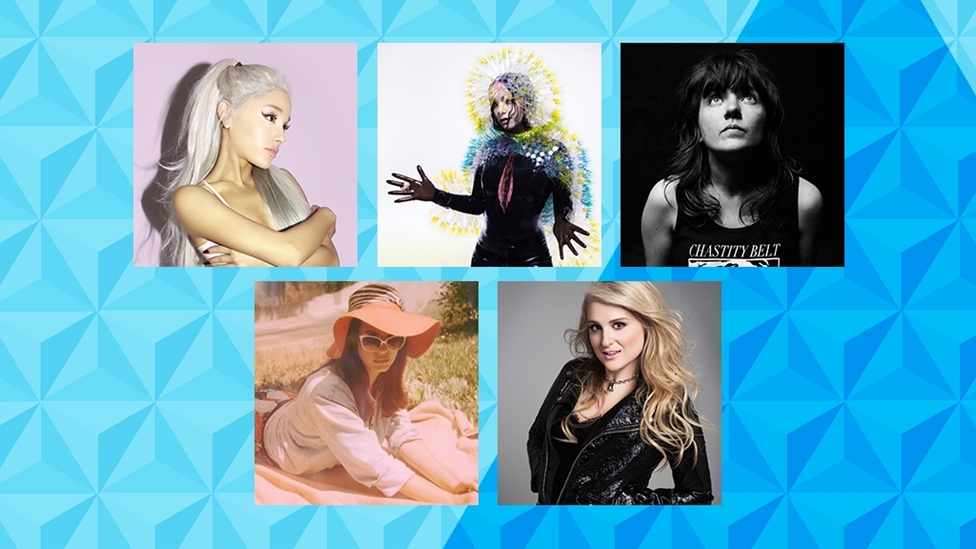 International Female Solo Artist nominations announced
In the category of International Female, BRITs regulars Björk and Lana Del Rey take on Ariana Grande, Courtney Barnett and Meghan Trainor, three artists who have never previously been nominated.
The last 12 months have been defining for Meghan Trainor. She scored two UK No. 1 singles and a UK No. 1 for her debut album, 'Title', and has now been rewarded with a BRITs nomination.
A true BRITs veteran, Björk has nine BRIT Award nominations and four wins under her belt. Despite International Female nominations in 2002, 2006, 2008 and 2012, Bjork last took home the trophy in 1998.
Another experienced BRIT Award nominee is Lana Del Rey. This is her fourth nomination and she has won twice before. In 2012 she won International Breakthrough Act, and won International Female the following year. In 2015 she lost out to Taylor Swift - will she reclaim her crown come 24 February?
Neither Ariana Grande or Courtney Barnett have been nominated for a BRIT before. Australian singer-songwriter and guitarist Courtney Barnett is a relative newcomer, having released her debut album in March 2015 to widespread acclaim. Chart favourite Ariana Grande has previously collaborated with fellow BRITs 2016 nominees Jessie J and The Weeknd and has two albums that have charted in the UK Top 5.
The BRIT Awards 2016 take place at London's O2 Arena on 24 February and will be broadcast live on ITV at 8pm GMT. See all the nominations here.