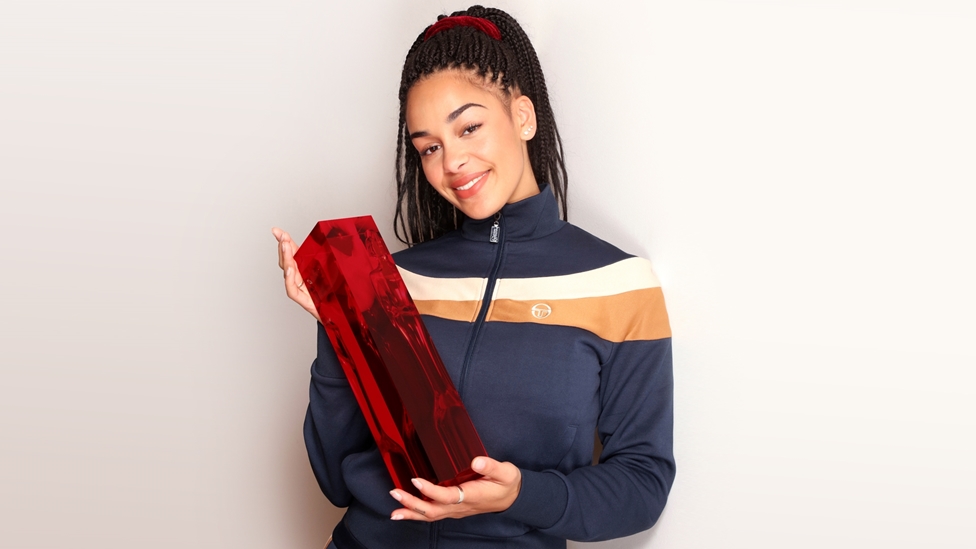 Jorja Smith wins 2018 Critics' Choice!
The Award tops an incredible year of success for Jorja Smith which has seen her collaborate with Drake on two tracks from his 'More Life' album, 'Get it Together' and 'Jorja Interlude'. Jorja also performed as a special guest at Drake's UK headline shows. In 2016 her Dizzee Rascal inspired debut single 'Blue Lights' caught the attention of music critics and she has continued to grow a following with tracks like 'Teenage Fantasy' and 'On My Mind'.

On winning the award, Jorja said: "I cannot believe it, it's been an unforgettable 2017 during which I've fulfilled so many of my dreams and this is such a special way to end the year... and to be part of an all female shortlist alongside Mabel and Stefflon Don, who've both had incredible 2017s, makes it even better! There's lots more to come in 2018 from all of us and I will do my best to make it another memorable year!"

Mabel and Stefflon Don are this year's runners up to Jorja, the overall and 11th winner of the prestigious award which has been successfully predicting future stars of British recording talent since it's inception in 2008. This year marks ten years since the first Critics' Choice Award was given to global superstar, Adele.

BRITs Chairman and Chairman & CEO of Sony Music UK & Ireland Jason Iley said: "The Critics' Choice Award has an incredible track record of showcasing some of the most exciting up-and-coming artists for the last ten years. Jorja Smith has a huge future ahead of her and looks set to follow in the footsteps of the most successful past Critics' Choice winners."

Jorja will receive her Award at the Nominations launch on 13 January 2018 where she will also perform.

The BRIT Awards 2018 with Mastercard – Celebrate with us on 21 February 2018!