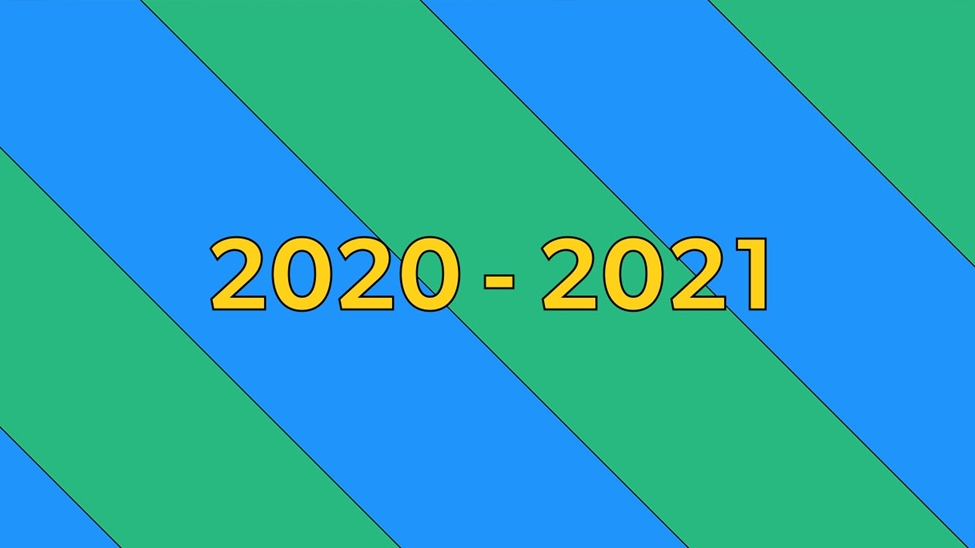 Obituaries: February 2020 – May 2021
February 2020

Paul English
6 Nov 1932 - 11 Feb 2020
American musician who was Willy Nelson's long term drummer, although he collaborated with other artists also, including Delbert McClinton and John Mellencamp.

Henry Gray
19 Jan 1925 - 17 Feb 2020
US blues pianist and vocalist, who, over a seven-decade career, performed with artists as varied as The Rolling Stones and Howlin' Wolf, featuring on nearly 60 recordings. Credited with shaping the sound of Chicago Blues Piano.

Andrew Weatherall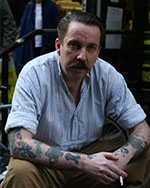 6 Apr 1963 - 17 Feb 2020
Influential English musician who emerged from the Acid House scene as a leading DJ and then as a mixer and producer. Hugely admired for his seminal work on Primal Scream's 1992 Mercury Prize winning album "Screamadelica".

Lindsey Lagestee
17 May 1994 - 17 Feb 2020
American lead female vocalist of country cover band, Dixie Crush.

Pop Smoke (Bashar Barakah Jackson)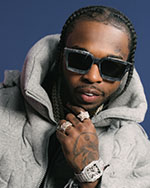 20 Jul 1999 - 19 Feb 2020
American rapper and songwriter, whose song "Welcome to the Party" was made into two remixes featuring Nicki Minaj and Skepta.

Zoe Gail
20 Feb 1920 - 20 Feb 2020
South African born singer but who made her name as an actor with films such as "No Orchids for Miss Blandish".

John S. Corcoran
1948 - 21 Feb 2020
Irish folk singer and actor.

Cori Bishop (Elyse J. Weinberg)
25 Oct 1945 - 20 Feb 2020
Canadian-American singer-songwriter, part of the Sixties folk and psychedelic rock scene.

Tom Watkins
21 Sep 1949 - 24 Feb 2020
Coming from a background in design, Watkins moved into artist management in the Eighties to play a key role in shaping the notable success first of Bros, then East 17 and The Pet Shop Boys.

Jan Teigen
27 Sep 1949 - 24 Feb 2020
Norwegian singer and musician who represented Norway in the Eurovision Song Contest on three occasions and in 1978 famously scored "nul points".

David Roback
4 Apr 1958 - 24 Feb 2020
US guitarist, songwriter and producer, most known as the founding member of Mazzy Star.

Claude Flagel
1 Jul 1932 - 25 Feb 2020
French contemporary musician also known for his work with African artists.

Sergei Dorensky
3 Dec 1931 - 26 Feb 2020
Russian pianist who also taught at the Moscow Conservatory and was named a People's Artist of Russia in 1989.

Hans Deinzer
14 Jan 1934 - 26 Feb 2020
Celebrated German clarinettist.

Nick Apollo Forte (Nicola Antonio Forte)
14 Jun 1938 - 26 Feb 2020
US musician and actor, best known for his appearance in Woody Allen's "Broadway Danny Rose".

Eduardo Bort Garcera
2 Jan 1948 - 26 Feb 2020
Spanish guitarist, singer- songwriter and record producer known for his "progressive" style.

Lionel D (Lionel Eguienta)
1959 - 26 Feb 2020
French radio host, musician and rapper.

Simon Posthuma
1 Feb 1939 - 28 Feb 2020
Dutch singer and creative force, who also collaborated with The Beatles and other Sixties artists.

Mike Somerville
1953 - 28 Feb 2020
American rock guitarist who also performed in the band Head East.

Michael Theanne
1975 - 29 Feb 2020
American executive and long-time manager for artists including Steve Aoki, Cheat Codes and Deorro, who received a Grammy nomination for his work on Aoki's documentary "I'll Sleep When I'm Dead".

Odile Pierre
12 Mar 1932 - 29 Feb 2020
French organist and composer who gave over 2000 recitals. She also taught and was herself the last student of Marcel Dupré.

March

Jan Vyčítal
8 Mar 1942 - 1 Mar 2020
Czech country music star and album cover designers, who was also a founding member of the Greenhorns group.

Lance James
18 Jul 1938 - 2 Mar 2020
South African country singer songwriter.

Peter Wieland (Ralf Sauer)
6 Jul 1930 - 2 Mar 2020
German singer who first came to prominence as a post-war performer in the GDR.

Susan Weinert
24 Jun 1965 - 2 Mar 2020
Prolific German guitarist and songwriter, noted for her unique style of jazz-fusion and who enjoyed a world-wide following.

Alf Cranner
25 Oct 1936 - 3 Mar 2020
A noted Norwegian singer-songwriter, considered a pioneer of Norwegian folk music in the Sixties.

Barbara Martin
16 Jun 1943 - 4 Mar 2020
American vocalist most known for being one of the original members of The Supremes (joining when they were known as The Primettes) before leaving to develop a career outside of music.

Elinor Ross
1 Aug 1926 - 6 Mar 2020
American soprano known for her Italian operatic repertoire and a regular performer at the New York Met and other opera houses in Europe and around the world.

McCoy Tyner (born Alfred)
11 Dec 1938 - 6 Mar 2020
Influential American jazz pianist most celebrated for his work with the John Coltrane Quartet, and who garnered 5 Grammy Awards over a long career.

Jonty Skrufff (Jonathan Adderley)
n/a - 6 Mar 2020
British-born, German-based DJ, with residencies at Fabric and Pacha Ibiza, and an influential dance music journalist and industry figure, who consulted for the Amsterdam Dance Event, among others.

Houshang Zarif
7 Dec 1938 - 7 Mar 2020
Persian musician, celebrated in Iran as a master of the "tar" instrument.

Jim Owen
21 Apr 1941 - 7 Mar 2020
US Country singer-songwriter, noted for his passion for the music of Hank Williams in particular, which subsequently earned him an Emmy Award for a documentary on the revered singer.

Keith Olsen
1945 - 7 Mar 2020
US rock producer and sound engineer with more than 100 album credits to his name working with artists that included Fleetwood Mac, Santana, Whitesnake and Ozzy Osbourne among many others.

Laura Smith
14 Mar 1952 - 7 Mar 2020
Canadian singer-songwriter known for her folk repertoire and her smash hit "Shade of Your Love".

Charlie Baty
1953 - 7 Mar 2020
Celebrated American blues guitarist, best known for his group Little Charlie & the Nightcats.

TAL£NT (Ricardo Fuller-Brown)
1996 - 7 Mar 2020
London rapper and actor.

Eric Taylor
25 Sep 1949 - 9 Mar 2020
Texan singer-songwriter known for his story-telling style, whose Americana and Folk recordings have been extensively covered including by such artists as Nanci Griffith and Lyle Lovett.

Marcelo Peralta
5 Mar 1961 - 10 Mar 2020
Versatile Argentinian musician and composer, most known for his work as a saxophonist.

Don Burrows AO MBE
8 Aug 1928 - 12 Mar 2020
Versatile Australian jazz musician and multi-instrumentalist.

Pete Mitchell
1959 - 12 Mar 2020
Manchester-born radio & TV presenter, who became well known for his "Pete and Geoff" broadcast partnership at Virgin Radio, and who then found a new audience on BBC Radio 2 and 6 Music.

Phil Phillips (John Philip Baptiste)
14 Mar 1926 - 14 Mar 2020
American singer and songwriter, whose 1959 classic "Sea of Love" reached No.2 in the Billboard charts and has been widely covered, including by Marty Wilde in the UK, where it reached top-3. The 1989 film of the same title, starring Al Pacino, helped it to find a new global audience.

Genesis Breyer P-Orridge
22 Feb 1950 - 14 Mar 2020
Avant Garde English singer-songwriter, musician, poet, and performance artist who developed a cult following for his/her acts the COUM Transmissions artistic collective, Throbbing Gristle and Psychic TV, among others.

Sergio Bassi
1951--16 Mar 2020
Italian folk singer-songwriter.

Jason Rainey
1967 - 16 Mar 2020
American guitarist and founding member of Sacred Reich.

DJ Black n Mild (Oliver Stokes Jr.)
1976 - 19 Mar 2020
New Orleans musician and hip hop DJ who was popular in the bounce music community.

Kenny Rogers
21 Aug 1938 - 20 Mar 2020
US country music legend and singer-songwriter, actor and producer, who charted over 120 hits to sell over 100m records globally, not least the iconic "Islands in the Stream" alongside Dolly Parton.

Jerry Slick
1940 - 20 Mar 2020
US drummer and one of the brothers who, with his wife and model Grace Slick, formed the San Francisco rock band The Great Society in the 1960s.

Julie Felix
14 Jun 1938 - 22 Mar 2020
US -born, but British-based folk artist who came to prominence on British TV with The Frost Report in the late Sixties and early Seventies. Remembered fondly for her hit "If I Could (El Cóndor Pasa)".

Eric Weissberg
16 Aug 1939 - 22 Mar 2020
American singer and musician and a member of The Tarriers, though most notably regarded for his banjo playing -- which most famously featured in the soundtrack to the film "Deliverance".

Manu Dibango (Emmanuel N'Djoké Dibango)
12 Dec 1933 - 24 Mar 2020
Cameroonian musician noted for his saxophone playing. His jazz funk style, fused with traditional music saw him collaborate with the likes of Herbie Hancock, Sly and Robbie and Ladysmith Black Mambazo. Best known for his 1972 single "Soul Makossa".

Bill Rieflin
30 Sep 1960 - 24 Mar 2020
American drummer who worked with various rock bands, most notably Nine Inch Nails, R.E.M. and King Crimson.

Bill Martin MBE (William Wylie MacPherson)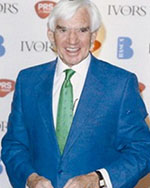 9 Nov 1938 - 26 Mar 2020
Prolific Scottish songwriter who, with partner Phil Coulter, penned memorable songs including UK entries for the Eurovision Song Contest, such as "Puppet on a String" and "Congratulations", and the iconic England football anthem "Back Home".

Neil Landon (Patrick Cahill)
26 Jul 1941 - 26 Mar 2020
English vocalist and songwriter who, with Noel Redding, co-founded the band Fat Mattress, and also featured on a number of UK chart hits.

Bob Andy (Keith Anderson CD)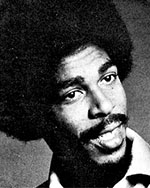 28 Oct 1944 - 27 Mar 2020
Jamaican reggae vocalist and influential songwriter. Alongside his own hits, such as the standard "Fire Burning", he penned songs for other reggae artists including Marcia Griffiths - with whom he recorded the hit "Young, Gifted and Black" under the name Bob and Marcia.

Delroy Washington
5 Nov 1952 - 27 Mar 2020
Jamaican born, British reggae musician and vocalist who was most active in the late Seventies and Eighties, including with the band Rebel. Washington performed backing vocals for The Wailers and Aswad before finding solo success with "Give All The Praise to Jah". He went on to found the Federation of Reggae Music.

Joe Diffie
28 Dec 1958 - 27 Mar 2020
US country music singer who worked with some of the genre's greats and himself achieved Billboard charts success as well as international acclaim with hits such as "Third Rock From The Sun".

Jan Howard (Lula Grace Johnson)
13 Mar 1929 - 28 Mar 2020
US country music singer and songwriter who, until her death, had been the oldest surviving member of the Grand Ole Opry. She was married to country songwriter Harlan Howard.

Lou "L.A." Kouvaris
1954 - 28 Mar 2020
American guitarist who in the Seventies was in the line-up for the US metal band Riot.

Krzysztof Penderecki
1934 - 29 Mar 2020
Polish composer, who contributed to soundtracks for films such as The Shining and The Exorcist.

Alan Merrill (Allan Preston Sachs)
19 Feb 1951 - 29 Mar 2020
Multi-talented US artist, who sang, composed, played guitar and was also an actor and model. He enjoyed an enthusiastic following in Japan, and penned the Joan Jett smash "I Love Rock 'n' Roll".

Bill Withers (William Harrison Withers Jr.)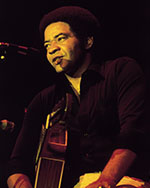 4 Jul 1938 - 30 Mar 2020
Grammy-Award winning US singer-songwriter acclaimed for his many global hits including
"Ain't No Sunshine", "Lovely Day" and "Just the Two of Us".

Cristina (Cristina Monet Zilkha)
17 Jan 1956 - 31 Mar 2020
US singer and songwriter, who was part of the new wave that came out of New York in the late Seventies and early Eighties. Known for her edgy "No Wave" fusion of punk and pop, which helped pave the way for artists such as Madonna.
Gary Salzman
n/a - 31 Mar 2020
American music manager who founded Big Management, and was involved in managing artists including David Guetta, Everything But The Girl and Todd Terry.

Wallace Roney
25 May 1960 - 31 Mar 2020
American jazz bop trumpeter mentored by Miles Davis, and who also learned under Dizzy Gillespie.

Larry Foster
n/a - Mar 2020 TBC
English Professional DJ and Quizmaster in the London and Essex area, with over 40 years' experience in the music industry.

April

John "Bucky" Pizzarelli
9 Jan 1926 - 1 Apr 2020
US jazz guitarist who collaborated with leading Post-War talents, such as Benny Goodman and Stéphane Grappelli, and who leaves a legacy in his performer sons John and Martin Pizzarelli.

Ellis Marsalis
14 Nov 1934 - 1 Apr 2020
Patriarch of a talented musical family including sons Branford and Wynton Marsalis, but a notable jazz performer in his own right, starting his long career in music in the 1940s.

Adam Schlesinger
31 Oct 1967 - 1 Apr 2020
New York singer-songwriter, record producer and versatile musician whose creativity garnered multiple awards. Best known as a founding member of Fountains of Wayne, but also acclaimed for his work with acts Ivy, Tinted Windows and Fever High.

Michael Appleton
30 Dec 1936 - 2 Apr 2020
English TV producer, most known for his work on The Old Grey Whistle Test BBC TV music show.

Paul Quirk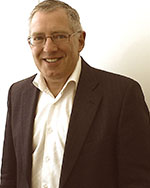 18 Oct 1948 - 2 Apr 2020
Music retailer and owner of former Ormskirk-based indie store chain Quirk's, Paul was a passionate champion of independent record shops, a prime mover behind Record Store Day and a long-serving chairman of the Entertainment Retailers Association.

Vaughan Mason
24 Oct 1950 - 2 Apr 2020
American musician, whose group Vaughan Mason & Crew pioneered the sound of "roller disco", with their track "Bounce, Rock, Skate, Roll" since widely sampled, including by De La Soul and Daft Punk.

James Fisher
24 Jan 1931 - 3 Apr 2020
Australian-born but British-based music industry executive, whose extensive career included senior international posts at Motown Records and ASCAP. Between 1992 and 2002 he was General Secretary of the Music Managers Forum (MMF).

Patrick Gibson
1956 - 4 Apr 2020
West Indies-born, but France based drummer and vocalist with the 70s disco group The Gibson Brothers, who enjoyed international dance hits with "Cuba" and "Que Sera Mi Vida".

Honor Blackman
22 Aug 1925 - 5 Apr 2020
English actress best known for her roles in The Avengers and James Bond, but who also enjoyed success as a recording artist, notably her 1964 Avengers-related hit "Kinky Boots", which re-charted top-5 in 1990.

Black the Ripper (Dean West aka Samson)
28 Dec 1987 - 6 Apr 2020
North London hip-hop and grime MC. Founder of the brand Dank of England and known as a campaigner for the legalisation of marijuana in the UK.

Eddy Davis
26 Sep 1940 - 7 Apr 2020
American jazz musician and band leader and a celebrated banjo player, who performed with film director Woody Allen, among others.

John Prine
10 Oct 1946 - 7 Apr 2020
Influential US folk singer-songwriter, who was equally at home composing, recording or performing. His unique style of music with elements of protest and social commentary gained him many fans.

Steve Farmer
31 Dec 1948 - 7 Apr 2020
US musician and songwriter, who co-wrote with Ted Nugent the 1968 hit "Journey To The Centre Of The Mind" for their band The Amboy Dukes.

Hal Willner
6 Apr 1956 - 7 Apr 2020
US producer who worked across recording as well as film, TV and live events.

Carl Dobkins Jr.
13 Jan 1941 - 8 Apr 2020
US singer and songwriter whose high point as a musician came with the 1959 hit "My Heart is An Open Book", which went top-3 in the Billboard chart and sold over 1 million records.

Larry Sherman
1950 - 8 Apr 2020
US record industry executive and publisher who founded various record labels including Trax Records, in the process playing a key role in the rise of Chicago House music.

Chynna (Rogers)
19 Aug 1994 - 8 Apr 2020
US female rapper, DJ and model, who was also part of the New York hip hop collective the A$AP Mob.

David Stewart
n/a - 9 Apr 2020
British studio engineer who set up and managed the Mark Knopfler-owned British Grove Studios in Chiswick, West London.

Tim Brooke-Taylor OBE
17 Jul 1940 - 11 Apr 2020
English comedic actor and entertainer who found his widest audience as a member of popular 70's trio The Goodies. With the group he enjoyed top-10 single chart success with "The Funky Gibbon".

Kenny Young
14 Apr 1941 - 14 Apr 2020
Israeli born, American songwriter, musician and producer, who penned hits for numerous artists in the Sixties and Seventies, including The Drifters, most notably "Under The Boardwalk", and Quincy Jones. He later found chart success with the UK-based pop band Fox.

Lee Konitz
13 Oct 1927 - 15 Apr 2020
US composer and celebrated saxophonist, whose versatility across jazz styles led him to work with many of the genre's greats, including Miles Davis.

Christophe (Daniel Bevilacqua)
13 Oct 1945 - 16 Apr 2020
French popular singer and songwriter of Italian origin who enjoyed chart success in the Sixties and Seventies, and who also set up his own record label.

Barney Ales
1935 - 17 Apr 2020
US music industry executive who played a pivotal commercial role at Motown Records in the Sixties, helping to enable its roster of African-American artists to cross-over and find a wider audience.

Matthew Seligman
14 Jul 1955 - 17 Apr 2020
British musician and respected bass guitarist who played with a number of Eighties acts, most notably The Thompson Twins, The Soft Boys and Thomas Dolby. He backed David Bowie at Live Aid.

Terry Doran
14 Dec 1939 - 19 Apr 2020
UK industry figure known for his association with The Beatles. Starting out by supplying cars to the stars, he went on to become an artist manager, looking after Mary Hopkin, and the Manager of Apple Publishing before becoming a personal assistant to John Lennon and then George Harrison.

Ian Whitcomb
10 Jul 1941 - 19 Apr 2020
English-born, US-based musician, singer-songwriter, producer, writer and actor, whose top-10 Billboard hit "You Turn Me On" confirmed him as a part of the Sixties British invasion of the US.

Julia Craik
1967 - 19 Apr 2020
Managing Director of The Premises recording studio and a committed environmental campaigner, awarded the "Music Week Best Green Business" in 2011.

Ronan O'Rahilly
21 May 1940 - 20 Apr 2020
Irish entrepreneur and artist manager, who will be remembered for setting up Sixties offshore station Radio Caroline, and the profound effect this had on popular broadcasting.

Florian Schneider
7 Apr 1947 - 21 Apr 2020
German musician, pioneer of electronica and an innovator, who, as a founding member of the iconic seventies group Kraftwerk, had a profound influence on fellow artists and global pop culture.

Derek Jones
5 Jun 1984 - 21 Apr 2020
American singer and guitarist, most known as a member of US rock band Falling In Reverse.

Fred The Godson (Frederick Thomas aka Big Bronx)
22 Feb 1985 - 23 Apr 2020
New York DJ and freestyle rapper whose performances and mixtapes saw him collaborate with the likes of P.Diddy and Raekwon.

Harold Reid
21 Aug 1939 - 24 Apr 2020
American vocalist, part of the Statler country and gospel singing group, who were most active from the Fifties through to the Seventies, during which time they were also a backing group for Johnny Cash.

Hamilton Bohannon
7 Mar 1942 - 24 Apr 2020
Versatile US musician and producer who was a leading influence in 1970s disco. Breaking through at Motown, where he worked with Stevie Wonder, Marvin Gaye and others, he went on to score notable hits, including "Disco Stomp", which reached No.6 in the UK.

Mike Huckaby
1966 - 24 Apr 2020
American DJ and producer from Detroit, who specialised in techno and electronica and who also worked in US music retail as a dance buyer.

Obie Jessie (Obediah Donnell aka Young Jessie)
28 Dec 1936 - 27 Apr 2020
American R&B, rock'n'roll and jazz singer songwriter, who was also briefly in The Coasters.

Scott Taylor
31 Dec 1961 - 27 Apr 2020
British musician who also featured as a guitarist in the Eighties indie rock pop band Then Jericho.

Troy Sneed
14 Dec 1967 -- 27 Apr 2020
American gospel musician - performer, songwriter and composer whose recordings achieved Billboard charts success.

Bobby Lewis
9 Feb 1925 - 28 Apr 2020
US R&B and rock'n'roll singer.

Irrfan Khan (Sahabzade Irfan Ali Khan)
7 Jan 1967 - 29 Apr 2020
Iconic actor of Indian cinema and star of countless Bollywood films, which helped to popularise the global appeal of Bollywood music.

Tony Allen (Tony Oladipo Allen)
12 Aug 1940 - 30 Apr 2020
Nigerian born drummer and composer, and a musical director of Fela Kuti's Africa 70. An inspiration to other musicians, he was a hugely influential figure in the rise Afrobeat.

Marc Andrews
1963 - 28 Apr 2020
Considered a legendary London club DJ by those that worked with him. He was particularly regarded by the LGBT community following his residence at Love Muscle, at The Brixton Fridge nightclub in the 1990s.

May

Tavo Limongi
1968 - 1 May 2020
Vocalist and guitarist for Mexican nu metal act Resorte.

Erwin Prasetya
1972 - 2 May 2020
Bass guitarist and long-time member of the Indonesia rock band Dewa 19.

Cady Groves
30 Jul 1989 - 2 May 2020
American singer and songwriter with a dedicated following for her songs such as "Oh Darlin'", "Oli and Water" and the feminist anthem "This Little Girl".

Bob Lander (Bo Starander)
11 Mar 1942 - 3 May 2020
Swedish singer and guitarist, who was a founder member of the Sixties instrumental band The Spotnicks.

David Greenfield
29 Mar 1949 - 3 May 2020
British musician -- keyboardist, singer and songwriter, who was a long-serving member of punk/new wave band The Stranglers, and was widely admired for his signature sound and style.

Sweet Pea Atkinson (Hillard Atkinson)
20 Sep 1945 - 5 May 2020
American R&B singer, most known as one of the vocalists for the group Was (Not Was), featuring on their smash hit "Walk The Dinosaur", but who also pursued his own solo career.

Millie (Small) CD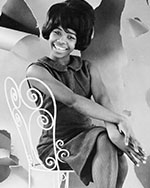 6 Oct 1947 - 5 May 2020
Jamaican reggae/ska singer songwriter, brought to international prominence in the Sixties by Island Records' Chris Blackwell, and most known for her 1964 cover hit of "My Boy Lollipop".

Brian Howe
22 Jul 1953 - 6 May 2020
British rock vocalist and songwriter who started out performing with Ted Nugent, but made a name for himself replacing Paul Rodgers as lead singer of Bad Company.

Ty (Benedict Chijioke)
17 Aug 1972 - 7 May 2020
British rapper with Nigerian heritage whose album "Upwards" was shortlisted as one of the Mercury Prize Albums of the Year in 2004. He collaborated with other artists in the rap and hip hop community such as Roots Manuva and De La Soul, and is cited as an influence on today's artists such as Ghetts.

Marcus Barkan
4 Jul 1934 - 8 May 2020
US writer of songs, including Manfred Mann's No.1 "Pretty Flamingo" and record producer. He also worked in TV music production, most notably for the popular 60s/70s children's TV show "The Banana Splits".

Andre Harrell
26 Sep 1960 - 8 May 2020
Influential US hip hop artist and label executive, who founded Uptown Records, headed Motown Records, was one half of the Dr. Jeckyll & Mr. Hyde act, and helped to shape the careers of P.Diddy, Mary J. Blige and The Notorious B.I.G.

Little Richard (Richard Wayne Penniman)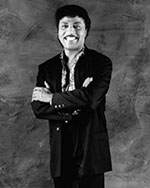 5 Dec 1932 - 9 May 2020
American singer, songwriter and musician, famous for his signature performances and such classic hits as "Tutti Frutti". Dubbed The Innovator, a music icon who has shaped our popular culture as one of the founding talents of rock'n'roll.

Betty Wright (Bessie Regina Norris)
21 Dec 1953 - 10 May 2020
US soul and R&B singer and songwriter, who began singing at the age of two, and enjoyed particular success in the Seventies disco scene with hits such as "Tonight Is the Night".

Astrid Kirchherr
20 May 1938 - 12 May 2020
German photographer and artist notable for her association with The Beatles during their "Hamburg" creative period.

Nick Blixky (Nickalus Thompson)
2000 tbc - 12 May 2020
American rapper, songwriter and internet influencer, who was part of the New York music scene.

Derek Lawrence
16 Nov 1941 - 13 May 2020
English producer, most known for his work with Joe Meek, The Merseybeaters, Deep Purple, Wishbone Ash and other acts from the Sixties and Seventies.

Guillermo "Jorge" Santana
13 Jun 1951 - 14 May 2020
Mexican guitarist also known as the brother of celebrated musician Carlos Santana.

Phil May (born Wadey, later Kattner)
9 Nov 1944 - 15 May 2020
English singer most known as a founder and lead vocalist for the Sixties band, Pretty Things.

Dave Booth
n/a - 16 May 2020
Legendary Manchester DJ, who worked with numerous artists from the North West, including Joy Division and most memorably as the DJ to The Stone Roses at the famous Spike Island concert.

John Cumming
30 Sep 1948 - 17 May 2020
Scotsman who founded the London jazz festival in 1993, and through artist management also helped to nurture the careers of numerous musicians.

Neil Howlett
24 Jul 1934 - 21 May 2020
English opera singer who performed in the world's major opera houses, including Royal Opera House and ENO, where he was the principal baritone for nearly two decades. He also taught at the Guildhall School of Music and Royal Northern College of Music in retirement.

Bobby Digital (Robert Dixon)
11 Mar 1961 - 21 May 2020
Jamaican reggae musician, dancehall producer and founder of the Digital B record label, who worked with artists including Shabba Ranks and Sizzla.

Mory Kanté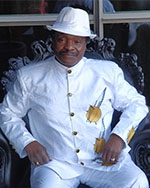 29 Mar 1950 - 22 May 2020
A vocalist and musician who hailed from Guinea, most-known internationally for his 1987 international, chart-topping hit "Yé Ké Yé Ké".

Eugene Manzi
1944 - 23 May 2020
Press executive with London Records and dance label FFRR, working with such acts as Bananarama, East 17 and Pete Tong. His love of music began with the family record store in Camden before he managed Beserkley Records, rising to prominence working with Jonathan Richman and The Modern Lovers.

Al Rex (Albert Floyd Piccirilli)
13 Jul 1928 - 24 May 2020
American musician and best known as a bass player for Bill Haley and His Comets in the 1950s before leaving to form his own act and then stepping away from the industry.

Bob Kulick
16 Jan 1950 - 28 May 2020
American guitarist and record producer, who worked with a succession of major rock acts including Alice Cooper, Lou Reed and Meat Loaf and most notably Kiss. Grammy award winning.

June

Joey Image (Joey Poole)
5 Mar 1957 - 1 Jun 2020
US drummer who emerged with the Seventies punk scene with The Misfits, and continued working with rock acts such as Horror Business, The Whorelords, Human Buffet, and Psycho Daisies, among others.

Chris Trousdale
11 Jun 1985 - 2 Jun 2020
American singer and actor who developed his career working in musicals on Broadway, but is best known as a member of the US boy-band Dream Street.

Frank Bey (Frank Bass)
17 Jan 1946 - 7 Jun 2020
American blues singer who began as a child performer with his family of gospel singers. In his Twenties he joined the group Moorish Science Temple of America.

Rupert Hine
21 Sep 1947 - 4 Jun 2020
UK musician, songwriter and record producer who worked with artists as diverse as Rush, Tina Turner, and Underworld. He recorded numerous albums, including in his own name, with Thinkman, and Quantum Jump.

Steve Priest
23 Feb 1948 - 4 Jun 2020
English musician and songwriter -- notably the bassist, high-pitched vocalist and later the lead singer of seventies iconic glam rock band The Sweet, which he helped to found alongside singer Brian Connolly and helped to popularise with hits such as "Ballroom Blitz" and "Fox On The Run".

Bonnie Pointer (Patricia Eva Pointer)
11 Jul 1950 - 8 Jun 2020
American soul and R&B singer best known for being part of the Seventies disco group The Pointer Sisters, but who also enjoyed solo success.

Paul "Tonka" Chapman
9 Jun 1954 - 9 Jun 2020
Welsh guitarist best known for his work with a number of rock groups including Universe, Skid Row, UFO --and his own band, Lone Star.

Ricky Valance (David Spencer)
10 Apr 1936 - 12 Jun 2020
Welsh singer - the first man from Wales to have a No.1 UK hit, who enjoyed success in the Sixties and was best-known for his million-selling smash, "Tell Laura I Love Her" in 1960.

Marc Zermati
21 Jun 1945 - 13 Jun 2020
French music executive and producer who also promoted -- particularly punk music.

Keith Tippett (Keith Tippetts)
25 Aug 1947 - 14 Jun 2020
English modern jazz pianist and composer who became a leading figure in British contemporary music. He collaborated with numerous artists including his wife Julie Driscoll and the prog rock band King Crimson.

Yohan
1992 - 16 Jun 2020
South Korean performer with boy-band TST (formerly known as Top Secret).

Dame Vera Lynn CH, DBE, OStj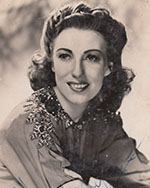 20 Mar 1917 - 18 Jun 2020
British singer and entertainer whose iconic recordings and performances of songs such as "We'll Meet Again" during The Second World War made her the "Forces Sweetheart" and a revered national treasure. In 2009, at the age of 92, she became the oldest living artist at the time to top the Official Albums Charts.

Lynford "Hux" Brown
4 Dec 1944 - 18 Jun 2020
Jamaican musician and guitarist who featured on numerous reggae recordings in the Sixties and Seventies, and was also a member of the renowned act Toots and The Maytals.

Tray Savage (Kentray Young)
4 Jul 1993 - 19 Jun 2020
Chicago-based US rapper and recording artist.

Huey (Lawrence Franks Jr.)
12 Sep 1987 - 25 Jun 2020
American rapper most-known for his successful 2006 debut single, "Pop, Lock and Drop It".

Tami Lynn
1942 - 26 June 2020
US soul vocalist, most-known in the UK for her 1971 top-10 hit "I'm Gonna Run Away From You".

Pete Carr (Jesse Willard Carr)
22 Apr 1950 - 27 Jun 2020
Versatile American guitarist who worked extensively across the artist community, ranging from Barbra Streisand and Paul Simon to Rod Stewart and Wilson Pickett. He also recorded as a solo artist and was lead guitarist in the celebrated Muscle Shoals Rhythm Section.

Tom Finn
21 Nov 1948 - 27 Jun 2020
US musician and DJ who in the Sixties co-founded The Left Banke, contributing vocals and bass guitar.

Johnny Mandel
23 Nov 1925 - 29 Jun 2020
US composer and arranger, who worked with greats ranging from Sinatra to Streisand, and is perhaps most famous for writing the theme song to the film and TV hit M*A*S*H.

Benny Mardones (Ruben Armand Mardones)
9 Nov 1946 - 29 Jun 2020
US singer songwriter who achieved Billboard charts success with his song "Into The Night".

July

Max Crook
2 Nov 1936 - 1 Jul 2020
Versatile US musician, who also recorded as Maximillian and was considered a pioneer of electronic music, not least for his work on Del Shannon's iconic Sixties hit "Runaway", which Crook co-wrote and performed on his own instrument, the "Musitron".

Marvin Brown
1954 - 3 Jul 2020
American soul singer with Seventies disco group The Softones, known for his falsetto voice.

Nick Cordero
17 Sep 1978 - 5 Jul 2020
Canadian musical theatre performer best-known for his role in "Bullets Over Broadway".

Ennio Morricone OMRI
10 Nov 1928 - 6 Jul 2020
Italian composer who brought the worlds of music and film together through his masterpiece movie scores and iconic signature style, including on such films as "The Good, The Bad and The Ugly" and "Cinema Paradiso".

Charlie Daniels
28 Oct 1936 - 6 Jul 2020
US country and bluegrass American singer, songwriter and versatile musician best known for his global country hit "The Devil Went Down to Georgia".

Naya Rivera
12 Jan 1987 - 8 Jul 2020
American actress, recording artist and singer who came to prominence playing the award-winning role of Santana Lopez in the TV series "Glee", and which also saw her sign to Columbia Records.

Steve "Smooth" Sutherland
N/a - 10 Jul 2020
British DJ & radio presenter who worked across different genres including R'n'B and hip hop. A pivotal figure in the black British music scene, Sutherland won numerous MOBO Awards, including for Best Club DJ in 2001.

Lil Marlo (Rudolph Johnson)
1993 - 11 Jul 2020
Atlanta-born US rapper signed to the Quality Control record label, who generally released via mix tapes and YouTube videos.

Tony Elliott CBE
7 Jan 1947 - 16 Jul 2020
Ground-breaking publisher of Time Out magazine, which strongly featured music editorial and content.

Judy Dyble
13 Feb 1949 - 12 Jul 2020
British singer-songwriter and singer and founding member of the band Fairport Convention, and who also worked with King Crimson among other artists.

Chris Rimmer
1943 - July 2020
English music retail executive who worked at HMV for much of his career, managing the specialist chain's iconic 363 Oxford Street store and rising to become the company's Operations Director in the late 1980's and in the 1990's during the height of the retailer's success.

Emitt Rhodes
25 Feb 1950 - 19 Jul 2020
US musician, singer-songwriter and producer, who drummed with garage rock band The Palace Guard, and also performed with The Merry Go Round as well as a solo artist.

Kansai Yamamoto
8 Feb 1944 - 21 Jul 2020
Japanese fashion designer, who was most influential during the 1970s and 1980s, not least working with David Bowie and other music artists on their costume designs.

Tim Smith
3 Jul 1961 - 21 Jul 2020
British musician, singer-songwriter, music producer and director, most known as the lead singer and co-founder cult band, Cardiacs.

Peter Green (Peter Greenbaum)
29 Oct 1946 - 25 Jul 2020
English singer-songwriter and acclaimed guitarist. He founded Fleetwood Mac, contributing a number of their hit songs such as "Albatross", and also performed with John Mayall And The Bluesbreakers.

CP Lee (Christopher Paul Lee)
19 Jan 1950 - 25 Jul 2020
British musician from Manchester who was also an author, producer and broadcaster. Starting out in the Sixties Beat scene, he came to prominence with his band Alberto Y Los Trios Paranoias as part of the 70s Punk explosion.

Dan Martin
1979 - 25 Jul 2020
English music journalist and script writer who was best known for his work with NME, but also wrote for the Guardian and other media and was also an Entertainment Editor at Buzzfeed UK.

Denise Johnson
1964 - 27 Jul 2020 (tbc)
Manchester born English singer, acclaimed for her rich voice, which to many found its greatest expression on Primal Scream's 1992 Mercury Prize winning album "Screamadelica". Johnson also worked with New Order and 808 State and artists including Tim Burgess, Ian Brown and Johnny Marr among others.

Malik B (Malik Abdul Basit)
14 Nov 1972 - 29 Jul 2020
US rapper who was a founding member of hip hop group The Roots -- appearing on various recordings with them as well as releasing a solo artist. He was also a feature member of the Philadelphia Rap Collective.

Miss Mercy
1949 - Jul 2020
American artist, known as a muse of Frank Zappa, style influencer and co-founder pf the all-girl group GTOs.

August

Steve Holland
1954 - 2 Aug 2020
US guitarist who featured in the line-up of American Southern rock band Molly Hatchet.

Jan Savage
1943 - 5 Aug 2020
American musician who featured in the line-up of LA psychedelic rock band The Seeds in the 1960s.

Wayne Fontana (Glyn Geoffrey Ellis)
28 Oct 1945 - 6 Aug 2020
British singer from Manchester who came to prominence in the Sixties with his group The Mindbenders and the 1965 hit song The Game of Love.

Mark Wirtz
3 Sep 1943 - 7 Aug 2020
Originally from France but London-based, Wirtz developed into a respected record producer and composer, who also sang and wrote. He was best known for his unfinished "A Teenage Opera" concept album with Geoff Emerick of Beatles fame, which yielded a No.2 hit "Excerpts From a Teenage Opera."

Salome Bey CM
10 Oct 1933 - 8 Aug 2020
US-born but Canadian-based singer-songwriter, who also successfully composed and acted.

Martin Birch
27 Dec 1948 - 9 Aug 2020
UK record producer and sound engineer highly regarded for his work with British and international rock acts including Black Sabbath, Deep Purple, Fleetwood Mac and Iron Maiden.

Sumner Redstone (born Rothstein)
27 May 1923 - 11 Aug 2020
US entertainment industry magnate and Viacom media owner.

Trini López (Trinidad López III)
13 May 1937 - 11 Aug 2020
US singer, musician and guitar designer for Gibson Guitars, who also developed a career as an actor. Famous for his song "If I Had A Hammer".

Pete Way
7 Aug 1951 - 14 Aug 2020
British rock musician and bassist, best known as a longstanding member of the band UFO, but who also played with Waysted, which he co-founded, Fastway, Michael Schenker Group and Ozzy Osbourne.

Jack Sherman
18 Jan 1956 - 18 Aug 2020
US guitarist who was part of the Red Hot Chili Peppers line up early on, featuring on their debut album and who helped to co-write their follow up "Freaky Styley". He also worked with artists as wide ranging as Bob Dylan and Feargal Sharkey.

Todd Nance
20 Nov 1962 - 19 Aug 2020
US musician most known as drummer in the band Widespread Panic.

Frankie Banali
14 Nov 1951 - 20 Aug 2020
US rock band drummer with Quiet Riot, who he later managed, and who also drummed with other rock acts including W.A.S.P., Billy Idol and Steppenwolf. He was also known for his painting.

Justin Townes Earle
4 Jan 1982 - 20 Aug 2020
The son of country artists Steve Earle, Justin was US singer-songwriter and musician, whose track "Harlem River Blues" was recognized with an Americana Music Award for Song of the Year in 2011.

Walter Lure
1949 - 21 Aug 2020
Musician with Seventies New York punk rock band The Heartbreakers, but who unconventionally also had a career as a Wall Street stockbroker.

Riley Gale
1986 - 24 Aug 2020
American singer most known as a vocalist with Texan thrash metal band Power Trip.

Gerry McGhee
15 Aug 1962 - 25 Aug 2020
British-Canadian singer best known as the lead vocalist for the Canadian rock band Brighton Rock.

Jeremy Elliott
13 Feb 1956 -28 Aug 2020
British music industry executive, a great supporter of recorded classical music, both working with the retail sector, notably MDC, and with labels including Harmonia Mundi as its MD. Known for his trademark warmth and 'bon vivant' humour, Jeremy served on the BPI Council and Classical and Independent Committees.

Joe Lyons
n/a - Aug 2020
English radio producer, who worked at various stations most notably with Roman Kemp at Capital FM producing his Breakfast Show. His death prompted Roman to work on a BBC documentary on male mental health.

September

Ian Mitchell
22 Aug 1958 - 1 Sep 2020
Northern Ireland born musician who in 1976 stepped in to replace Alan Longmuir as bassist of Seventies teen band The Bay City Rollers. He later performed with other groups including Young City Stars, Rosetta Stone, La Rox and his own band Ian Mitchell band, before settling in the US.

Erick Morillo
26 Mar 1971 - 1 Sep 2020
US-Colombian DJ, producer and label executive, who also performed under a number of pseudonyms and contributed to the success of house music including through the global hit "I Like to Move It", which he produced. In August 2020 he was arrested and charged with sexual battery, which he denied, but died ahead of the trial.

Bill Pursell
9 Jun 1926 - 3 Sep 2020
US composer and pianist who enjoyed some pop success, including with his top-10 hit Our Winter Love".

Simeon (Simeon Coxe)
1982 - 4 Sep 2020
American musician who co-formed the electronic rock act Silver Apples, performing with them in the late Sixties, Nineties and then again from 2006 to 2016.

Bruce Williamson Jr.
28 Sep 1970 - 6 Sep 2020
US R'n'B and soul singer best known as having at one time been lead singer with the iconic Motown act The Temptations.

Ronald Bell (aka Khalis Bayyan)
1 Nov 1951 - 9 Sep 2020
Multi-talented and award winning US musician, who composed, sang, produced and played the saxophone. He will be most remembered as a founding member of Kool and The Gang, which recorded nine No.1 hits, including the world-wide smash "Celebration".

"Toots" Hibbert OJ (Frederick Nathaniel Hibbert)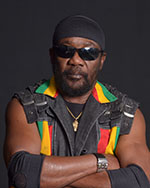 8 Dec 1942 - 11 Sep 2020
Jamaican reggae pioneer who performed over six decades and leaves a lasting legacy as lead vocalist of the legendary reggae and ska band Toots and the Maytals. A Grammy recipient, Toots' song "Do The Reggay" is credited by some as having names the "reggae" to the genre.

Edna Wright
1944 - 12 Sep 2020
US soul singer and sister to Darlene Love, Edna was best known as lead singer with Honey Cone -- the R'n'B girl group she co-founded in the late Sixties, and which enjoyed a Billboard No.1, million-selling hit with "Want Ads" in 1973.

FXXXXY
1995 - 17 Sep 2021
US rapper and producer from Texas, who first made his mark with his 2016 EP "Cartel Shawty" and acclaimed 2017 follow up "Flawed Up Shawty".

Pamela Hutchinson
1951 - 18 Sep 2020
American R'n'B and soul singer who performed with Grammy-winning 70s/80s acts The Emotions.

Lee Kerslake
16 Apr 1947 - 19 Sep 2020
British rock drummer and backing vocalist aka The Bear best known as a member of metal band Uriah Heep as well as his work with others artists such as Ozzy Osbourne in the 1980s.

Tommy DeVito (Gaetano DeVito)
19 Jun 1928 - 21 Sep 2020
American musician and singer of Italian heritage most known as a founding member, vocalist, and guitarist with The Four Seasons rock group.

Roy Head
9 Jan 1941 - 21 Sep 2020
American singer and founder of the country/R'n'B and rockabilly group Roy Heads and The Traits, who are best known for the hit record "Treat Her Right".

Juliette Gréco
7 Feb 1927 - 23 Sep 2020
Popular French artist who sang and acted and is known for her work with influential songwriters such as Jacques Brel and Serge Gainsbourg.

Georgia Dobbins
1942 - 23 Sep 2020
American vocalist in the original line up of Motown group The Marvelettes, who enjoyed fame after the success of their 1961 hit Please Mr. Postman".

Max Merritt
30 Apr 1941 - 24 Sep 2020
New Zealand-born but Australian-based soul and R'n'B singer, songwriter and musician who rose to prominence with his group Max Merritt & The Meteors and enjoyed success in the Sixties and Seventies.

Mark Stone
1941 - 26 Sep 2020
American musician -- bass player and backing vocalist -- whose highlights including a two year stint in the early 70s with rock outfit Van Halen.

Jackie Dennis
8 Oct 1942 - 28 Sep 2020
Scottish pop singer who emerged via the late 50s TV hits show "Six-Five Special" aged just 15, and who went to star in a spin-off film, but ultimately developed a career away from music.

Helen Reddy
25 Oct 1941 - 29 Sep 2020
Australian- American singer-songwriter, who also wrote and acted and became a feminist icon. First coming to prominence in the 1960s with her cover of "I Don't Know How To Love Him", her career took off in the 70s with a number of hits including her global smash and US Billboard No.1 "I Am Woman" and "Angie Baby".

Mac Davis (Scott Mac Davis)
21 Jan 1942 - 29 Sep 2020
US country singer-songwriter, who also acted, but who will perhaps best be known for some of his songwriting credits for Elvis Presley, including "In The Ghetto" and "A Little Less Conversation." In later years he developed a career with Broadway musicals along with film and TV work.

October

Cookie Monsta (Tony Cook)
1989 - 2 Oct 2020
British electronic music producer and DJ performer who was a major influence in the UK dubstep scene. He released a number of popular tracks on Circus Records and other labels, and was also known for his collaboration with other artists including Excision, FuntCase, and Datsik.

Johnny Nash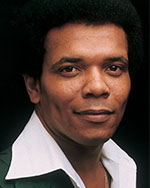 19 Aug 1940 - 6 Oct 2020
American singer-songwriter known for his own reggae pop style -- one of the first non-Jamaican-born performers to find success in the genre. He is best known for his 1972 global hit "I Can See Clearly Now", which sold over a million copies in the US alone.

Eddie Van Halen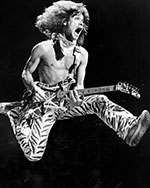 26 Jan 1955 - 6 Oct 2020
US musician and rock icon -- vocalist, guitarist, songwriter and producer -- and celebrated co-founder member of American rock group Van Halen. Widely regarded as one of the all-time great guitar players.

Brian Locking
22 Dec 1938 - 8 Oct 2020
British bassist and songwriter known for his short spells with bands such as The Wildcats and most famously The Shadows in the early 60s. His time with the band and Cliff Richard coincided with the filming of "Summer Holiday", in which he also appeared. He later pursued a career as a session musician.

Pierre Kezdy
4 Jan 1962 - 9 Oct 2020
US guitarist who made his name playing with a number of Chicago punk bands, including Naked Raygun and Trial By Fire.

Dave Munden
1958 - 15 Oct 2020
British drummer and vocalist and one of the long-serving members of The Tremeloes, who came to prominence in the 60s with such hits as "Silence is Golden", but are perhaps best-remembered as the band Decca chose to sign in 1962 ahead of The Beatles.

Johnny Bush (John Bush Shinn III)
17 Feb 1935 - 16 Oct 2020
US country singer songwriter dubbed the "Country Caruso" thanks to his distinctive voice. Wrote the top 10 hit which became a Willie Nelson standard, "Whiskey River".

Gordon Haskell
27 Apr 1946 - 16 Oct 2020
Versatile British musician and singer-songwriter, who achieved recognition both as a member of King Crimson and later in his career as a solo artist, when he scored a No.2 Uk hit with his Christmas single "How Wonderful You Are", and his album "Harry's Bar" achieved BRIT Certified Platinum status.

Chet "JR" White
1979/1980 TBC -- 18 Oct 2020
US musician and producer and also a members of the indie rock band Girls.

DJ Chucks (Tim Cole)
1985 - 18 Oct 2020
English dance artist who performed as DJ Chucks in British electronic duo The Correspondents.

Spencer Davis
17 Jul 1939 - 19 Oct 2020
British musician, songwriter and one of the major forces of Sixties pop through the band he founded, The Spencer Davis Group -- most known for their signature hit, "Keep on Running". He pursued a solo career in later years while also pursuing his political interest via Plaid Cymru.

José Padilla
4 Dec 1955 - 19 Oct 2020
Spanish DJ and producer, hugely influential on the Ibiza dance scene as the resident DJ at Café Del Mar, finding a wider global audience through his albums and work with Resident Advisor.

Tony Lewis
21 Dec 1957 - 19 Oct 2020
British musician, singer and songwriter and musician most known as the lead vocalist and bass player of 80s rock act The Outfield -- best known for their chart hit "Your Love".

Jerry Jeff Walker (Ronald Clyde Crosby)
16 Mar 1942 - 23 Oct 2020
US country singer-songwriter, who was a prominent figure in the "Outlaw Country" movement and is best known for writing the sixties classic "Mr Bojangles".

Jean-Marie Moreau
28 Dec 1948 - 29 Oct 2020
Industry executive - French creator, former president of SACEM and one of the main figures of CIAM (the International Council of Creators of Music) for many years, who was a passionate supporter of collective management and authors' rights.

James Broad
n/a - w/c 26 Oct 2020
British musician - lead singer, guitarist and songwriter of indie-pop band Silver Sun, who came to prominence in the late 1990s. Their song "Last Day" was featured in the C4 continuity drama Hollyoaks.

Lou Pallo
1934 - 28 Oct 2020
Legendary American guitarist, dubbed "the man of a million chords" by Keith Richards, who anchored the Les Paul Trio on rhythm guitar for over 30 years.

Billy Joe Shaver
16 Aug 1939 - 28 Oct 2020
American Texas country music singer and songwriter.

Bobby Ball (Robert Harper)
28 Jan 1944 - 28 Oct 2020
Known chiefly as a English comedian and actor, coming to prominence in the 1980s as part of the Cannon & Ball double act, Bobby Ball was also a light entertainment singer.

November

Baron Wolman
25 Jun 1937 - 2 Nov 2020
US rock photographer most regarded for his work in the Sixties for Rolling Stone magazine, capturing defining images of many of the greats from that era including Bob Dylan, The Rolling Stones, The Who, Jimi Hendrix, Pink Floyd, Janis Joplin and many others.

Luigi "Gigi" Proietti
2 Nov 1940 - 2 Nov 2020
Versatile Italian entertainer who was known largely for his work in film, TV and comedy, but was also an accomplished singer and musician.

Tom Wolgers
1959 - 3 Nov 2020
Musician who was a longstanding member of Swedish new wave group Lustans Lakeje.

Ken Hensley
24 Aug 1945 - 4 Nov 2020
English musician, singer-songwriter and producer, most regarded as a member of 70s rock band Uriah Heep, for whom he wrote major hits including "Lady in Black" and "Look At Yourself".

Stefano D'Orazio
12 Sep 1948 - 6 Nov 2020
Drummer with Italian prog rock band I Pooh for over four decades, but who also composed for musicals.

King Von (Dayvon Daquan Bennett)
9 Aug 1994 - 6 Nov 2020
US rapper and songwriter who was part of the Chicago music scene.

Bones Hillman (Wayne Stevens)
1958 - 7 Nov 2020
New Zealand born musician, who performed with a number of home bands, notably The Swingers, before joining Australian rock group Midnight Oil in the late Eighties, playing bass and contributing vocals.

Des O'Connor CBE
12 Jan 1932 - 14 Nov 2020
Highly popular English entertainer and household name, whose versatility and talents spanned comedy, TV presenting and singing, enjoying numerous chart hits, including a UK No.1 with "I Pretend" in 1968, and millions of album sales.

Bruce Swedien
19 Apr 1934 - 16 Nov 2020
Multiple Grammy-winning US recording engineer and producer who worked with artists ranging from Frankie Valli and The Four Seasons to Paul McCartney, and Barbra Streisand to Michael Jackson.

Eric Hall
11 Nov 1947 - 16 Nov 2020
Flamboyant English football agent known for his "Monsta, monsta" catch phrase, but who began as a music promoter for artists such as Queen, Marc Bolan and the Sex Pistols.

Tony Hooper
14 Sep 1939 - 18 Nov 2020
British musician and singer songwriter, most known as a co-founder of The Strawbs. He also performed with groups Pitchfork and Misalliance.

Hal Ketchum
9 Apr 1953 - 23 Nov 2020
US country music artist who released eleven albums and achieved chart success over a three decade career.

Jerry Demara
1975 - 30 Nov 2020
Mexican singer-songwriter dubbed "The Voice of Mexico".

Stevie Cusack
n/a - November 2020
English drummer and one time member of 80s synth pop band Kissing The Pink.

Andy West
n/a
Classical music industry executive, who worked with a number of labels and distributors in the UK on sales and promotion, including with Chandos, Discovery Distribution, Polygram, Sanctuary, Naxos UK.

December

Harold Budd
24 May 1936 - 8 Dec 2020
US composer known for his minimalist and avant-garde signature style, and who also worked with artists such as Brian Eno.

Charley Pride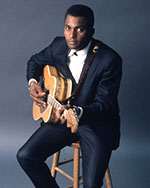 18 Mar 1934 - 12 Dec 2020
Prolific African American country star, with over 50 hits on the Billboard country charts, earning him membership of the Grand Ole Opry and induction into the County Music Hall of Fame in 2000.

Gunnar 'Pelle' Alsing
6 Jun 1960 - 19 Dec 2020
Swedish musician who drummed with a number of groups including iconic 80s act Roxette.

Chad Stuart
1941 - 20 Dec 2020
British musician who was part of the Chad & Jeremy 60s duo that came to prominence as part of the 'British Invasion of the US' with the hit "Yesterday's Gone", and continued working in music until her retired in 2016.

K. T. Oslin (Kay Toinette Oslin)
15 May 1942 - 21 Dec 2020
US country music singer and songwriter who achieved most of her success in the Eighties and Nineties, with four country Billboard No.1s, helping her to garner three Grammy Awards and a place in the Nashville Songwriters Hall of Fame.

Leslie West (Leslie Weinstein)
22 Oct 1945 - 23 Dec 2020
US rock guitarist, singer and songwriter, most known as member and joint-lead vocalist of the band Mountain, which he co-founded.

Geoff Stephens
1 Oct 1934 - 24 Dec 2020
Award winning prolific British songwriter and record producer, who wrote many celebrated songs including "The Crying Game", "There's a Kind of Hush", made famous by Herman's Hermits and then The Carpenters, and he also penned the UK's 1970 Eurovision entry for Mary Hopkin "Knock Knock, Who's There?).

Tony Rice
8 Jun 1951 - 25 Dec 2020
US bluegrass and acoustic jazz musician and guitarist.

Armando Manzanero
7 Dec 1935 - 28 Dec 2020
Mexican musician of Mayan origin, who sang, composed and produced. Considered one Latin America's most successful romantic composers. Among his many accomplishments he was presented with a Grammy Lifetime Achievement Award and was also President of the Mexican Society of Authors and Composers.

Phyllis McGuire
14 Feb 1931 - 29 Dec 2020
American vocalist and member of the McGuire Sisters were a singing trio.

Alexi Laiho (Markku Uula Aleksi Laiho)
8 Apr 1979 - 29 Dec 2020
Finnish musician and composer, most known as lead singer/guitarist and founder of death metal band Children of Bodom.

Alto Reed (Thomas Neal Cartmell)
16 May 1948 - 30 Dec 2020
US musician and saxophonist known to many fans for performing with the Bob Seger and Silver Bullet Band, as well as with other artists and in film soundtracks.

John "Ecstasy" Fletcher
1964 - Dec 2020
American rapper and founding member of the pioneering hip-hop group Whodini.

Steve 'Bodger' Brown
1958 - Dec 2020
English producer who worked with numerous UK artists including Manic Street Preachers, The Cult, Wham! And Elton John.

January 2021

George Gerdes
23 Feb 1948 - 1 Jan 2021
Known largely as an actor, including his 2011 performance in Girl with the Dragon Tattoo. American Gerdes began his career as a singer songwriter.

Gerry Marsden MBE
24 Sep 1942 - 3 Jan 2021
English musician and lead singer of 60s Merseybeat band Gerry and the Pacemakers, who enjoyed three UK No.1 singles, including with their cover of the musical hit from Carousel "You'll Never Walk Alone", which they made famous as the iconic anthem of Liverpool FC.

Jamie O'Hara
8 Aug 1950 - 7 Jan 2021
US country musician and songwriter who found success in the Eighties and Nineties, first as a member of the O'Kanes duo and then as a solo artist, including the Billboard No.1 single "Can't Stop My Heart From Loving You". In later years he wrote for other artists, including the Grammy winning hit "Grandpa" for The Judds.

Deezer D (Dearon Thompson)
12 Mar 1965 - 7 Jan 2021
Versatile US artists who acted, most notably in medical drama ER, but also rapped. His album "Delayed, But Not Denied" was released in 2008.

Ed Bruce (William Edwin Bruce Jr.)
29 Dec 1939 - 8 Jan 2021
US country musician -- singer songwriter and actor, prolific in the Seventies and Eighties with hits songs such as "You're The Best Break This Old Heart Ever Had".

Michael Fonfara
11 Aug 1946 - 8 Jan 2021
Juno Award winning Canadian musician who played keyboards with various bands including The Electric Flag and also Lou Reed's backing band among others.

William "Jesus" Jellett
6 Jun 1948 - 8 Jan 2021
Eccentric English music figure known as the "naked music fan", who was a common sight at gigs and festivals throughout the '70s and '80s.

Angie Robertson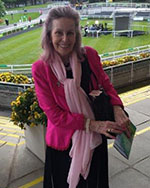 19 Sep 1946 - 9 Jan 2021
Music industry figure who was Instrumental in helping to bring charities Nordoff Robbins and The BRIT Trust to the attention of the industry, alongside the late Willie Robertson who supported Nordoff Robbins from its infancy both in the UK and across the world. A champion of improving lives through the power of music.

Marsha Zazula
21 Apr 1952 - 9 Jan 2021
Influential figure in the US metal scene, who with her husband helped to launch the careers of bands such as Metallica and Anthrax, and who co-founded the powerhouse US metal label Megaforce.

Mark Keds (Myers)
28 Oct 1970 - 11 Jan 2021
British singer songwriter most known as fronting rock groups Senseless Things and Deadcuts.

Tim Bogert (John Voorhis "Tim" Bogert III)
27 Aug 1944 - 13 Jan 2021
US musician known for his bass play and vocals, who collaborated with acts including Vanilla Fudge, Cactus and his band with Carmine Appice, Bogert & Appice.

Duke Bootee (Edward Gernel Fletcher)
6 Jun 1951 - 13 Jan 2021
US rapper and producer and major hip hop figure, not least for his single "The Message" released on Sugar Hill Records under the name Grandmaster Flash and the Furious Five.

Sylvain Sylvain (Sylvain Mizrahi)
14 Feb 1951 - 13 Jan 2021
Egyptian-born US rock guitarist, most notable for being a member of the legendary New York Dolls punk group.

Phil Spector
26 Dec 1939 - 16 Jan 2021
American record producer, songwriter and pioneer of the iconic "Wall of Sound", who will equally be remembered for his conviction for murder of the actress Lana Clarkson. Spector collaborated with many of the greats including The Beatles individually and as a band -- producing "Let it Be" and "Imagine" -- The Righteous Brothers, Leonard Cohen and The Ronettes, and also wrote numerous era-defining songs.

Chris "CM" Murphy
9 Nov 1954 - 16 Jan 2021
Australian music manager and businessman, who managed INXS from 1979 through to 1995.

Perry Botkin Jr.
16 Apr 1933 - 18 Jan 2021
Prolific American musician who composed, arranged and produced, and who helped to develop the "Bongo Rock" sound, in turn cited as an early influence in hip hop.

Jimmie Rodgers
18 Sep 1933 - 18 Jan 2021
American pop, country and blues singer who found success in the Fifties and Sixties.

Phil Asher
1970 - 22 Jan 2021 tbc
English DJ, producer, and record collector. He worked in music retail as he developed his DJ and house music style, making a name for himself at house venue Delirium in 1991 and went on to have a prolific career spanning many aliases and working in influential dance music institutions.

Jonas Gwangwa
19 Oct 1937 - 23 Jan 2021
Soweto-born South African musician, songwriter and producer who was influential in South African jazz, with a career spanning over four decades.

Tom Stevens
17 Sep 1956 - 23 Jan 2021
American musician -- guitarist and singer songwriter who was influential in the psychedelia of the Paisley Underground and alternative country movements. He performed with numerous groups including Roots Rock, The Long Ryders, Magi and Danny & Dusty.

Hilton Valentine
21 May 1943 - 29 Jan 2021
English musician and an influential figure in the Fifties skiffle tradition, who also played guitar in the original line up of The Animals.

Double K (Michael Turner)
1 Aug 1977 - 30 Jan 2021
American rapper, DJ and producer, who was also one half of hip hop dup People Under The Stairs.

Sophie (Sophie Xeon)
17 Sep 1986 - 30 Jan 2021
Pioneering Scottish singer songwriter, musician, DJ and producer, and trans artist, whose influential avant-garde electronica attracted many devoted followers among artists and fans alike.

Lucy Hale
1994 - Jan 2021
English composer and inspirational champion of young disabled musicians, known for her generous encouragement of young and disabled musicians despite her own neuromuscular disability.

February 2021

Chuck Kaye
1941 - 1 Feb 2021
Legendary US music executive who played influential roles at A&M, Warner Chappell Music and Dreamworks.

Ricky Powell
20 Nov 1961 - 1 Feb 2021
Celebrated US photographer who captured the pop culture of the Eighties and Nineties in and around New York, including many leading artists of that period such as Madonna and The Beastie Boys

Jim Weatherly
17 Mar 1943 -- 3 Feb 2021
US country and pop singer songwriter whose many compositions, including such classics as Midnight Train To Georgia and Best Thing That Ever Happened To Me have been recorded by acclaimed artists ranging from Gladys Knight and The Pips to Kenny Rogers.

Anne Feeney
1 Jul 1951 - 3 Feb 2021
US folk singer songwriter and musician and a prominent activist and campaigner against the Vietnam War. Her song "Have You Been To Jail For Justice?" became an anthem of Sixties civil disobedience.

Stefan Cush
1961 - 4 Feb 2021
English musician, lead singer and guitarist with South Coast punk/folk band The Men They Couldn't Hang.

Christopher Plummer CC
13 Dec 1929 - 5 Feb 2021
Canadian actor of great range and huge accomplishments in film, TV and theatre, but who will arguably be best remembered for his performance as Captain Von Trapp in the iconic musical The Sound of Music.

Elliot Mazer
6 Sep 1941 - 7 Feb 2021
US audio engineer and producer most known for his recording collaborations with artists of the calibre of Neil Young, Bob Dylan and Linda Ronstadt.

Mary Wilson
6 Mar 1944 - 8 Feb 2021
American vocalist and a founding member of the legendary Motown artists The Supremes -- one of the most successful female groups of all time. Wilson went on to become a best-selling author and a leading activist, but she will most be remembered for such classic 60s songs as Baby Love and You Can't Hurry Love.

Chick Corea (Armando Anthony Corea)
12 Jun 1941 - 9 Feb 2021
Celebrated US jazz musician, composer and performer, collaborating with many of the genre's "greats" -- notably with Miles Davis in the 1970s, and later with Herbie Hancock and Keith Jarrett, helping to develop jazz fusion. One of the most decorated Grammy recipients, with 23 awards and 60 nominations to his name.

Rupert Neve
31 Jul 1926 - 12 Feb 2021
US-UK electronics engineer who pioneered audio recording studio equipment through his companies Neve Electronics and Rupert Neve Designs, working with such clients as The Beatles and Abbey Road Studios. His work was recognised with a Technical Grammy Award in 1997.

Johnny Pacheco (Juan Azarías Pacheco Knipping)
25 Mar 1935 -- 15 Feb 2021
Hugely versatile Caribbean-American musician who also arranged, composed, produced and led his own band. In the Fifties/Sixties he helped to make popular the Cuban-Latin infused Pachanga dance craze, before helping to shape the Salsa scene of the Sixties/Seventies with his band the Fania All-Stars.

Prince Markie Dee (Mark Anthony Morales)
19 Feb 1968 - 18 Feb 2021
US rapper, songwriter and producer and member of Eighties rap group The Fat Boys. He was also a radio personality and VP executive of the Uncle Louie Music Group.

Sean Kennedy
1986 - 23 Feb 2021
Australian musician and former bassist with metal band I Killed The Prom Queen.

6 Dogs (Chase Amick)
5 May 1999 - Feb 2021
American rapper and hip hop artist, known for fusing trap beats and instrumentals with downbeat and emotional lyrics.

Stuart Worthington
n/a - Feb 2021
British music industry professional development specialist who most recently was working with MPA and with MMF developing their educational programme.

March 2021

Bunny Wailer (Neville O'Riley Livingston)
10 Apr 1947 - 2 Mar 2021
Jamaican singer-songwriter, drummer and original band-member alongside Bob Marley and Peter Tosh of The Wailers reggae group.

Michael Gudinski AM
22 Aug 1952 - 2 Mar 2021
Australian record executive who founded Mushroom Records in 1972 and helped to launch the careers of numerous artists including Kylie Minogue and The Choirboys among many others.

Michael Stanley (Gee)
25 Mar 1948 - 5 Mar 2021
US singer-songwriter and musician who achieved success as a solo artist as well as with his band Michael Stanley Band, largely in the Seventies and Eighties.

Chucky Trill (Corey Detiege)
1988 - 5 Mar 2021
Rising US rapper from Houston, Texas.

LD Petrov (Lars-Göran Petrov)
17 Feb 1972 - 7 Mar 2021
Swedish vocalist most known as the lead singer of death metal band Entombed.

Bhaskar Menon
1934 - 8 Mar 2020
Indian recording executive who worked with EMI and Capitol Records.

Eulalio "Sax" Cervantes Galarza
30 Oct 1968 tbc - 14 Mar 2021
Mexican musician and saxophonist, who featured in the group Maltida Vecindad.

Doug Parkinson
30 Oct 1946 - 15 Mar 2021
Australian pop and rock singer, who achieved success both with bands Strings and Things/A Sound and The Questions, as well as a solo artist before developing a career in musical theatre.

Eddie Rothe
15 Feb 1954 -26 Mar 2021
English musician best known for the being the drummer in Liquid Gold and later The Searchers.

April 2021

Morris B.B Dickerson
3 Aug 1979 - 2 Apr 2021
American musician. Co-Founding member of the band 'War'. Bassist and Vocalist of the funk rock band.

Matt "Money" Miller
1987 - Apr 2021
American musician.

DMX (Earl Simmons)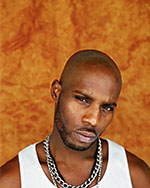 18 Dec 1970 - 9 Apr 2021
US rapper and songwriter who came to the attention of music fans with his acclaimed album "It's Dark And Hell Is Hot" and a decade later with his hit single "Party Up (Up In Here)". He also forged a career as an actor, appearing in such films as "Romeo Must Die" as well as the reality TV series "DMX: A Soul Of A Man".

Shay Healy
Mar 1943 - 9 Apr 2021
Irish broadcaster and journalist but also known for his songwriting, not least Ireland's winning entry to the 1980 Eurovision Song Contest "What's Another Year", performed by Johnny Logan.
Rusty Young (Norman Russell Young)
23 Feb 1946 - 14 Apr 2021
US musician and frontman of the country rock band Poco, known for his trademark sound on pedal steel guitar.

Barry Mason MBE
12 Jul 1935 - 16 Apr 2021
British songwriter who was prolific in the 60s/70s with his partner Les Reed. He penned such standards as "Delilah", "Love Grows (Where My Rosemary Goes)", and "A Man Without Love" -- writing for such artists as Tom Jones, Rod Stewart, Engelbert Humperdinck, Petula Clark, Barbra Streisand and David Essex.

Mike Mitchell
1944 - 16 April 2021
American musician best-known for his guitar solo on The Kingsmen's 1960's hit "Louie Louie".

Black Rob (Robert Ross)
8 Jun 1968 - 17 Apr 2021
US rapper signed to Bad Boy Records and most known for his single "Whoa!", which made top-50 in the Billboard charts in 2000.

Jim Steinman
1 Nov 1947 - 19 Apr 2021
US musician, composer and producer whose work spanned rock, dance, pop, musicals and film soundtracks. He worked on numerous iconic albums, such as Meat Loaf's "Bat Out Of Hell", and collaborated with artists ranging from Bonnie Tyler and Barry Manilow to Celine Dion and Boyzone.

Les McKeown
12 Nov 1955 - 20 Apr 2021
Scottish lead singer of the Bay City Rollers, who enjoyed phenomenal success in The 1970s with hit singles such as Bye Bye Baby and Shang-a-lang, spawning their own 'tartan' trimmed fashion style among their army of young fans.

Shock G (Gregory Edward Jacobs)
25 Aug 1963 - 22 Apr 2021
American musician, rapper, and lead vocalist who fronted Hip Hop collective Digital Underground and was also known for his work with 2Pac.

Milva OMRI (Maria Ilva Biolcati)
17 Jul 1939 - 23 April 2021
Italian singer, actress and TV personality. Popular in Italy and abroad, she performed on musical and theatrical stages the world over.

Christa Ludwig
16 Mar 1928 - 24 Apr 2021
German opera soprano, acclaimed for her performances over a five-decade career in opera, oratorio and lieder as well as religious works.
John Hinch
19 Jun 1947 - 29 Apr 2021
English drummer who featured in the Seventies line-up of metal rock band Judas Priest but also worked with other artists and styles.
Pierce Fulton
6 Jun 1992 - 29 Apr 2021
US dance musician, DJ and record producer, who in 2014 achieved Billboard breakthrough success with his single
"Runaway".

Anthony Payne
2 Aug 1936 - 30 Apr 2021
English composer and critic, most regarded for his completion of Elgar's third symphony. He was also known for his orchestrations of composers Delius and Finzi among others.

Anita Lane
18 Mar 1960 - Apr 2021
Australian singer-songwriter who was once performed with Nick Cave and The Bad seeds and released solo albums -- "Dirty Pearl" and "Sex O'Clock".

Nick Weaver
1984 - April 2021
Australian singer-songwriter, latterly with the group Salmon Brothers and the co-founder of Sydney psychedelic rock band Deep Sea Arcade.

May 2021

Tommy West (Thomas Picardo)
17 Aug 1942 - 2 May 2021
American record producer and singer-songwriter whose career began in the late Fifties when he co-founded the doo-wop group The Criterions, enjoying a pop hit soon after with "I Remain Truly Yours".

Nick Kamen (Ivor Neville Kamen)
15 Apr 1962 - 4 May 2021
One of the 'faces' of the Eighties, who came to prominence as a male model, most notably in a famous Levi's jeans TV ad, but also enjoyed success as a singer and songwriter, achieving hits with his singles "Each Time You Break My Heart" and "I Promised Myself".