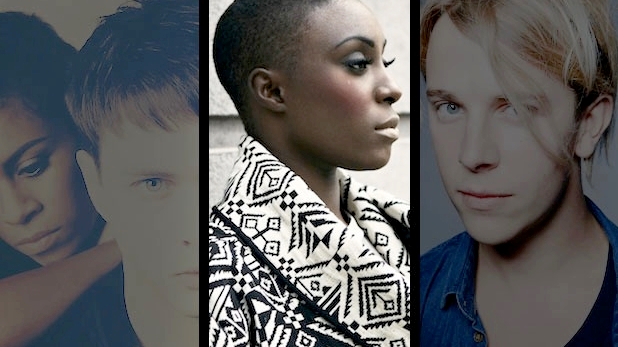 Spotlight on... Laura Mvula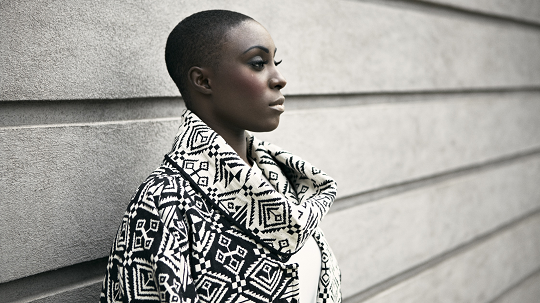 Welcome to the second of our artist profiles on the nominees for the BRIT Awards 2013 with Mastercard... Critics' Choice Award.
Yesterday, we focused on the incredible new talent of Tom Odell and today we take a closer look at exceptional singer songwriter Laura Mvula.
Laura Mvula's music fuses rich and complex melodies with poetic and emotional vocals giving nods to Nina Simone, George Gershwin and Bjork amongst others. Debut single 'She' appeared out of nowhere, almost overnight, to huge praise from the cream of the UK music critics. Laura's as yet untitled forthcoming album has been produced by Steve Brown (Rumer) and mixed my Tom Elmhirst (Adele).
We sat down with Laura to discuss her Critics' Choice Award nomination. Here's what she has to say...
First of all, congratulations are in order - how does it feel to be nominated for the Critics' Choice Award?
"Incredible, I'm still shocked, in a good way. I keep checking the BRITs homepage just to make sure it's still me! It just feels totally surreal but incredible."
Where were you when you found out you'd been nominated?
"I was in the car on the way to the airport going to LA and you know how on the way to the airport things can be quite panicky - and I'm not the most organised person, my mind is just everywhere - and to get that news was like 'wait, what are you talking about, what do you mean!' It was a rush and we couldn't tweet or Facebook on the plane so it was just us with our silent celebrations. It was incredible to get such amazing news on such an amazing journey, I'll never forget that."
How does it feel to be recognised by the BRITs; they must mean a lot to you...
"I know everybody says it, but you never think it'd happen to you. It's just such an iconic thing, I'm always in touch with what's happening in music and to be recognised at all by the BRITs is immense and to be associated with them is a dream. No words I can say will properly describe what it means to me."
Now, for those that don't know too much about you, or might be hearing about you for the first time because of this nomination, please tell us a bit about yourself…
"It started as a kid, always having a passion for music. I grew up around it and my parents always encouraged me and my younger siblings so we took it seriously from a very young age.
"When I was a teenager, I knew I wanted to be in music full time and I was going to do whatever I could to make that a reality. I knew it wasn't going to be easy and although I studied classically, I felt I wouldn't be able to play professionally or in an orchestra.
"I had a lot of great opportunities though, my auntie used to let me write music for this vocal group she worked with and that was the foundation for me and built my confidence. I would tour with that group and sing for them and then at university I put my band together and started writing songs on my laptop in my room and it was a great feeling to have total control and freedom, and mess around a bit too!
"After a little while my producer Steve got in touch and we've just gone from strength to strength since…"
What are your thoughts on British music right now?
"British music is so exciting right now isn't it? It just feels like it's limitless."
"I never really honestly believed that what I do would connect with people, and that's not to say I felt reclusive and shut off. I'm passionate about what I do, but I'm aware it's not necessarily what's on the radio a lot these days, and there's a feeling on my part that maybe what I do will connect with people so to have this opportunity for my music to reach more people and that those people would have something to say about it and that's an incredible feeling.
"It's enough to just be able to do this, record an album and play gigs, but to be recognised for it and publicly praised for what we're doing, is just amazing."
What would it mean for you to win the award?
"I can't even think about it! For me, it's just off the scale, it genuinely really is enough to just be nominated, it's a dream come true. Even on twitter people are saying 'who's this Laura Mvula' I feel like the new kid on the block most definitely, so just to be recognised is an amazing honour and I say that so genuinely.
"Also, what I've heard of AlunaGeorge and Tom Odell is amazing, it's great to be associated with brilliant music and to be put in the same bracket as them is incredible."
And finally, any key BRIT Awards memories?
"I remember watching Adele get her awards last year and it always makes me feel quite emotional, everything means so much to her no matter how big it gets. Emeli Sande last year too, winning the award I'm nominated for this year, just puts it in total perspective for me. Especially when you have a mum like mine, who doesn't know too much about the industry but when you say names like Emeli Sande and Adele to her she really gets what these awards mean. It's a whole other level of excitement and disbelief – really, really incredible."
The Critics' Choice Award is for new British acts tipped by critics for mainstream success in the forthcoming year.
The winner of this incredibly coveted award will be announced on Thursday 20th December. The second and third places will aslo be announced on the same day.
In previous years it has been awarded to Adele (2008), Florence and the Machine (2009), Ellie Goulding (2010) and Jessie J (2011).
2012's winner Emeli Sandé has had a fantastic year. The Scottish singer/songwriter's debut album 'Our Version of Events' scored a Number One in the Official British Chart; she has also had Number One singles with Professor Green and Labrinth. Emeli performed at both the opening and closing ceremonies of the 2012 London Olympic Games this summer.
The BRIT Awards 2013 with Mastercard take place on Wednesday 20th February 2013 at The O2 Arena, London.