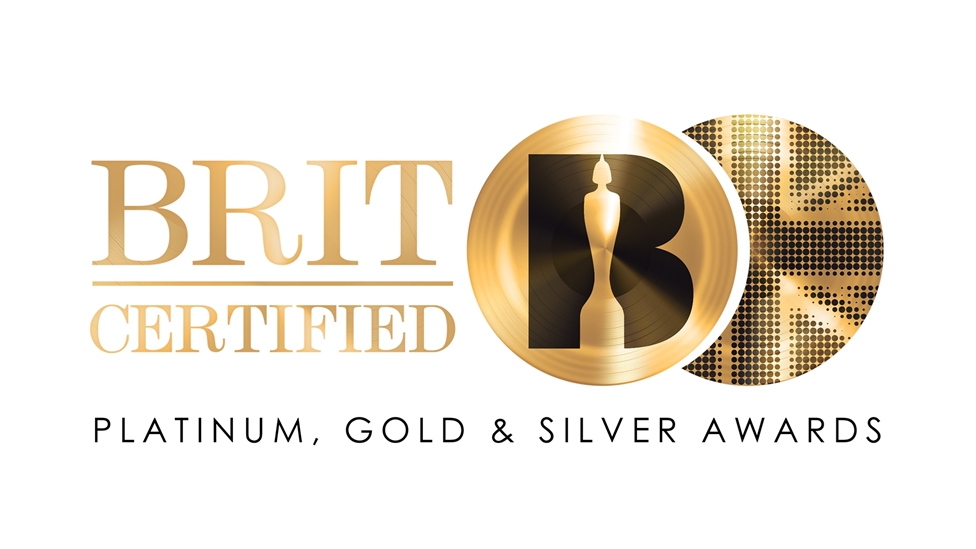 The BRIT Certified Awards
The BPI Awards have been rebranded as The BRIT Certified Platinum, Gold & Silver Awards. Whilst they will still be administered by the BPI – the UK record labels association which also owns and organises The BRIT Awards – they will now become part of The BRITs family, with updates to be announced weekly every Friday via The BRITs official social media accounts.
The first singles to be acknowledged with a new BRIT Certified Award, to be announced via The BRITs social channels this afternoon, will include Stormzy ft. MNEK's 'Blinded by Your Grace Part 2', which goes Platinum, Camila Cabello's 'Never be the Same', which goes Gold, and George Ezra's 'Paradise', which turns Silver. The first album to go Platinum with a new BRIT Certified Award identity will be The Weeknd's 'Starboy'.
The thresholds for The BRIT Certified Awards remain the same, although these will come under regular review to ensure they remain relevant in a music landscape that is fast being reshaped by streaming.
Currently singles are awarded Platinum status when, based on Official Charts Company data, they achieve 600,000 units, Gold for 400,000 units and Silver for 200,000 units. For albums, 300,000 units are required to achieve a Platinum certification, 100,000 for Gold and 60,000 for Silver. Recordings can also attain Multiple certifications – e.g. an album that has sold 3 million copies (including converted audio streams) is denoted as having gone 10x Platinum.
A new Breakthrough category is additionally being introduced into the suite of Awards to help support new or more recently established artists. Albums become eligible for this certification when they become the first title by an act/artist to reach the 30,000 units mark.
Geoff Taylor, Chief Executive BPI & BRIT Awards, said: "The BPI's Platinum, Gold and Silver Awards are woven into the narrative of British music and are the official mark of a record's popularity. Artists and their labels value the recognition of their recording successes through an official certification, and a Platinum, Gold or Silver disc on the wall is an iconic memento of musical achievement. On social media fans love to celebrate their favourite artists reaching a big new milestone.
"Given that The BRITs are the UK's biggest platform for artistic achievement, with millions of fans at home and around the world, it makes sense for the BPI to bring the official sales awards under the BRITs banner."
Find out which singles and albums are certified every Friday on the official BRITs social media. Follow @BRITs on Twitter, Instagram and Facebook.