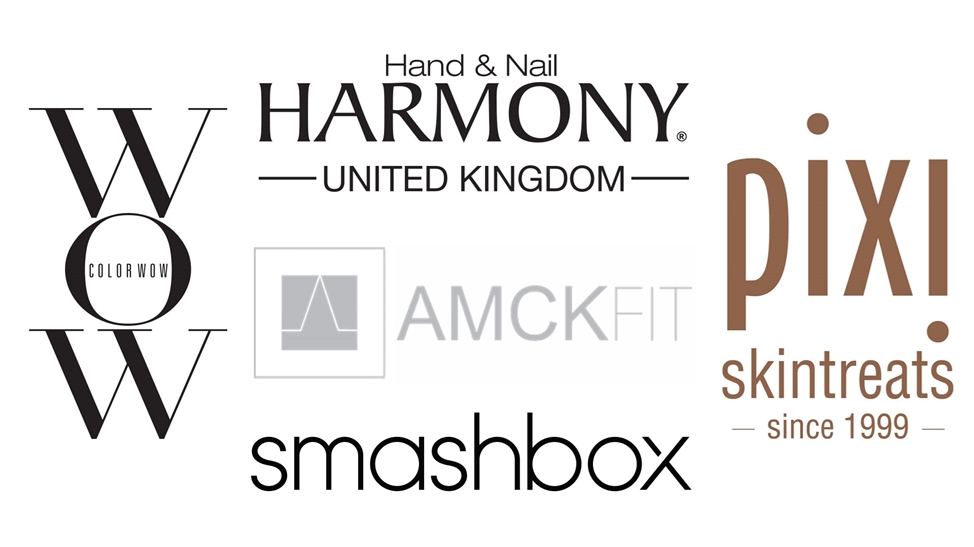 The BRIT
s

2018 Artists' Bar & Spa

The BRITs backstage Artists' Bar & Spa is a pop-up of the biggest names in pampering and style.

The BRIT Awards performers and guest presenters will be able to access the exclusive BRITs 2018 haven of relaxation for all their make-up, nail, hair and skincare needs. 

Our BRITs stars can be confident that they will always be looking Red Carpet and Show ready with these brands around…

AMCK FIT #AuthenticallyFit is the ultimate fitness and wellness concierge service, tailored to fit in with the working environment and lifestyle of the creative, fashion and entertainment industries. From stars to support performers, to crew and technical staff, our mission is to make health and wellbeing a part of your schedule in a way that ensures the best use of your time to increase productivity. We will make you look good by making you feel good, unlocking your way to sustainability and beauty!



AMCK has been a centre of excellence for both dancers and models for over a decade, supplying talent to the most prestigious live events, music artists and fashion campaigns. We are now bringing this excellence to The BRIT Awards, with our AMCK FIT TRIBE of qualified coaches. The stars will be ready to go on stage with the hottest #AuthenticallyFit fitness and wellness programs delivered by coaches who understand, first hand, the pressure and reality of working in this environment.



The AMCK FIT #AuthenticallyFit method has been developed by Aicha McKenzie, former British gymnastic champion, celebrity choreographer, mother of 2 and founder and CEO of AMCK MODELS and AMCK DANCE. The AMCK FIT bespoke sessions have been designed for every mood and situation including backstage, on tour, photographic shoots, pre catwalk shows and film sets.

We are here to guide backstage guests to find headspace, boost their energy and reduce stress by restoring the equilibrium of both mind and body.

We will be offering our AMCK FIT #AuthenticallyFit signature hybrid workouts in both 20 or 45 min sessions in The BRITs backstage Artist Bar and ordered to celebrity dressing rooms.

Color Wow is the first haircare collection of intelligent problem solvers for colour-treated hair and free from ingredients that dull, darken and distort colour. Designed to enhance and protect colour, camouflage roots and dramatically improve the texture and health of coloured hair, it's become top colourists and stylists' go-to range. Created by beauty innovator, Gail Federici and her talented team renowned for fixing frizz, Color Wow stormed into the market with game-changing Root Cover Up, winning every major US and UK beauty award in the five years since launching.



Color Wow's global ambassadors have created show-stopping looks for numerous BRIT award nominees and winners including Rita Ora, Katy Perry, Jennifer Lopez, Adele and Ariana Grande. The pop up salon at the BRITs Artists' Bar & Spa gives you a chance to experience these revolutionary formulations the A-list stylists use to ensure hardworking hair is 'insta-ready' be it on the red carpet, on set, on stage or a cover shoot.



Color Wow are offering dry-styling backstage so drop by to Pop & Lock your locks, get stellar style with Style On Steroids or transform quickly with One Minute Transformation, whatever you choose, Color Wow stylists will have your hair 'camera-ready'.

Nail Harmony UK are the UK distributors for all Hand & Nail Harmony products including Gelish and the brand new innovation PolyGEL. Nail Harmony UK also brings you the fashion-forward professional nail lacquer brand, All That Jazz. As a family-run business we pride ourselves on our reputation for high quality products, amazing customer service and releasing on-trend products for the industry and to the public.

We have up to the minute supplies of the most incredible nail art – Genuine Swarovski Crystals, 24ct Gold particles along with some out-of-this world glitters & pigments to give a real premium glitz to the look, along with over 100 colours to choose from should you choose to keep it classy and simple.



Our team across the globe have created numerous looks fresh off the runway for Rita Ora, Katy Perry, Emma Bunton, Gwyneth Paltrow, Ella Henderson and many more. Pop into The BRITs Artists' Bar & Spa to create your own complete and unique outfit.

Created in London in 1999, Pixi has a loyal worldwide following thanks to its pure, awakening & skin-loving products that create a naturally radiant "just had a good night's sleep" look.

Creator Petra Strand makes innovative formulations that are infused with botanicals and beneficial ingredients – her experience as a makeup artist drives Pixi products to be multitasking, flaw-fixing, and youth-enhancing formulations.

Pixi's mission is the same now as it was on the first day the Pixi store opened: simply to bring out the natural beauty in all women – to make women look like themselves, only better.

Pixi will be offering the perfect skin prep with glow enhancing facials and a chance to try these beautiful, botanical based skintreats!Flawless in a few fuss-free minutes – that's what Pixi is all about!

We live for lipstick. Get excited about primers. (No, seriously, we do.) But mostly, we love sharing our makeup secrets with you. Why? Because creativity and collaboration is at the core of our DNA. We are the only brand born out of a legendary photo studio—Smashbox Studios in L.A. - where major photographers, celebrities and makeup artists converge to create iconic images every day. We know your lives can be as crazy demanding as our shoots, where our products must look beautiful AND outperform in hot lights, wind machines and countless wardrobe changes. So our mission is to develop makeup that solves problems, looks flawless in every kind of light and feels great to wear every day - from the set to the streets. It's all about being your most kickass beautiful self at Smashbox.

Check us out on www.smashbox.co.uk or chat to us on Facebook messenger, just search 'Smashbox Cosmetics UK' and hit 'get started' for all the insider tips and tricks and virtual try-on.

The BRIT Awards 2018 with Mastercard – Celebrate with us on 21 February 2018!