BRITISH MALE SOLO ARTIST NOMINEES ANNOUNCED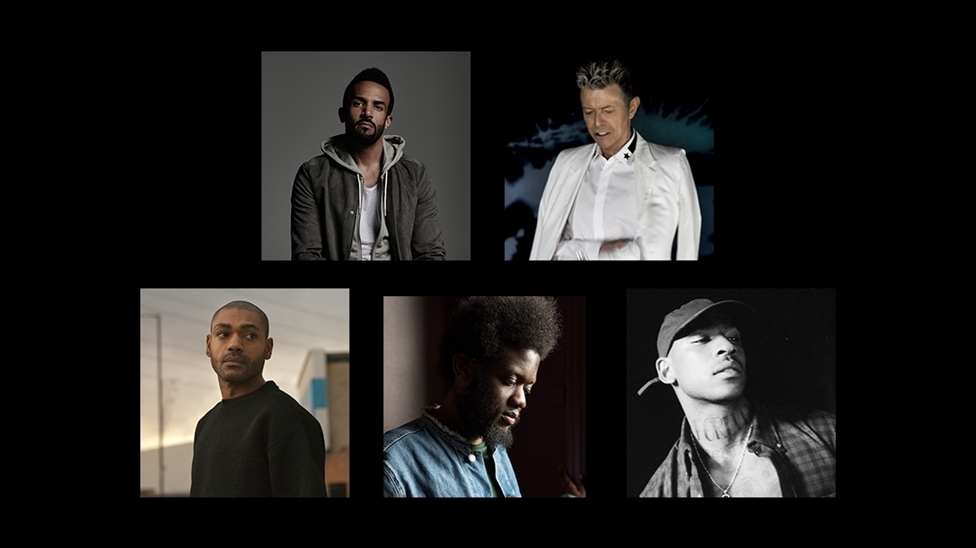 Find out who wins on 22 February
Craig David, David Bowie, Kano, Michael Kiwanuka and Skepta are all in the running to win British Male Solo Artist, in association with Apple Music, at The BRITs 2017.

This category represents one of three nominations for Skepta - alongside Little Mix he is the most-nominated artist at The BRITs 2017. Not bad for a first-time nominee! The Mercury Prize winner will also be hoping that his fourth studio album 'Konnichiwa' will reign supreme in the Mastercard British Album of the Year category. He is also nominated for British Breakthrough Act.

Kano sees himself nominated in two categories this year. Alongside British Male, he will battle it out with Skepta to win Mastercard British Album of the Year for his fifth album, 'Made In The Manor'.

Also with two nominations in the same categories is Michael Kiwanuka. He's come a long way from being nominated for Critics' Choice in 2012; nominated this year for British Male as well as Mastercard British Album of the Year for the critically acclaimed 'Love & Hate'.

Craig David is no stranger to being nominated at The BRITs - this is his 13th nomination since 2001. Only Jamiroquai and Thom Yorke have received more BRIT nominations without winning than Craig. Will 2017 be his year?

A year on from his tragic death, David Bowie receives two BRITs nominations in 2017. As well as a nomination for British Male, his last album, 'Blackstar', is nominated for Mastercard British Album of the Year. In 2016, Bowie was posthumously awarded the BRITs Icon award with a touching tribute fronted by friends Annie Lennox and Gary Oldman, with Lorde performing 'Life on Mars' with Bowie's band. You can watch that performance here.

The BRIT Awards 2017 take place at The O2, London on 22 February and will be broadcast live on ITV. You can see all the nominations here.