Our Headline Sponsor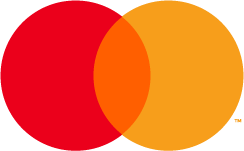 As headline sponsor of The BRIT Awards for over two decades, Mastercard® has celebrated the biggest night in British music by bringing cardholders closer to the music they love through truly priceless experiences - from tickets to the BRITs and walking the red carpet, to Priceless Surprises with well-known names in British music. This year, Mastercard will continue to sponsor the much sought after Album of the Year award, as well as British Single for the first time and is proud to carry on connecting people to priceless possibilities.
Mastercard is a global technology company in the payments industry. Our mission is to connect and power an inclusive, digital economy that benefits everyone, everywhere by making transactions safe, simple, smart and accessible. With connections across more than 210 countries and territories, we are building a sustainable world that unlocks priceless possibilities for all.

Our Partners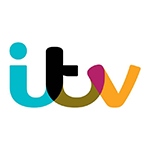 ITV is the official broadcast partner for the BRIT Awards 2021 with Mastercard®. Watch the BRITs live on ITV.

Amazon Music reimagines music listening by enabling customers to unlock millions of songs and thousands of curated playlists and stations with their voice. Amazon Music provides unlimited access to new releases and classic hits across iOS and Android mobile devices, Fire tablets and the Fire TV Stick Basic Edition, PC, Mac, Echo, and more. With Amazon Music, Prime members have access to ad-free listening of more than two million songs at no additional cost to their membership. Listeners can also enjoy the premium subscription service, Amazon Music Unlimited, which provides access to over 50 million songs and the latest new releases. Engaging with music has never been more natural, simple, and fun. For more information, visit music.amazon.co.uk or download the Amazon Music app.

Audi is one of the world's leading premium car manufacturers, and one of the most desirable car brands. Its comprehensive model portfolio encompasses over 52 options, from city-friendly compact hatchbacks to 200mph supercars. In a world that is increasingly looking towards a sustainable future, Audi ensures that it is at the forefront of this vision. Electromobility is a high priority for the brand with the four rings, a fact which is reflected in its plan to add no less than 30 electrified e-tron and TFSI e models to its range by 2025, and to deliver a 30% reduction in its CO2 footprint within the same timeframe. Looking further ahead, its objective is the achievement of complete CO2 neutrality by 2050. Audi has proudly supported the BRIT Awards since 2007, together celebrating the very best in British and global musical talent. In its latest step towards carbon neutrality, Audi has deployed its new all-electric SUV, the e-tron, in the chauffeuring line-up.

At Pizza Hut Delivery, we've been delivering our pizzas for 35 years. From our £5 Favourites Menu to our mouth-watering sides and famous stuffed crust, we have something for music lovers everywhere. As Official Home Pizza Partner to the BRIT Awards 2021 with Mastercard, we believe a slice of great music is best served with a slice of perfectly tasty pizza, which is why we always deliver your favourite pizza with a smile. Now that's delivering!
Our Suppliers
Content company Somethin' Else is The BRITs' digital global agency, responsible for all content strategy and video, online and social media production for The BRITs 2021. They are a BAFTA and Cannes winning agency who work for clients including the BBC, Red Bull, Amazon Prime Video, Tesco and Swarovski. The brands and social team specialise in building audiences and driving engagement on both long and short term campaigns as well as year-round channel management for high profile brands and broadcasters. The agency is also the UK's leading creator of podcasts working with talent including David Tennant, Claudia Winkleman, Katie Piper and Ian Wright.
DawBell is an award winning communications company representing some of the biggest names in music, entertainment, talent and brands. Since opening our doors in September 2009 we have expanded into several new areas and now have a fully integrated team of print, online, broadcast and social media specialists within our stable. We are proud to list some of the most influential names in popular culture today as our clients - including Paul McCartney, Elton John, Gary Barlow/Take That, James Corden, Rihanna, Pharrell Williams, Harry Styles, BTS, Oti Mabuse, Holly Willoughby, Craig David, Jessie Ware, Paloma Faith, Queens of the Stone Age and Beck, as well as brands and events such as The Isle of Wight Festival, Casio Music, Pioneer DJ, The Hyundai Mercury Prize and of course The BRIT Awards. DawBell brings passion and integrity to the world of PR, creating tailored campaigns for each and every one of our clients, as well as cross promotion opportunities through our Brands and Social Media departments. DawBell has been nominated for PR Campaign of the Year at the annual Music Week Awards every year since our establishment along with nominations and wins in the PR Week Awards and PRMoments Awards.
JM Enternational are a creative design studio specialising in music and events. We have been with our client The BRIT Awards for many years creating and maintaining The BRIT Awards brand. In addition to designing the original trophy, JME have worked with Sir Peter Blake, Damien Hirst, Philip Treacy OBE, Tracey Emin, Zaha Hadid Studio, Sir Anish Kapoor and Pam Hogg on their individual award design and production. John Marshall and his team are official photographers for all BRIT Events, if you see a photo on this site it is likely to be theirs.
Incyan are a web consultancy specialising in the bespoke development of enterprise web applications that scale securely and reliably in the cloud.