Our Headline Sponsor

As headline sponsor of The BRIT Awards for over 20 years, Mastercard® has brought cardholders closer to music through truly priceless experiences, such as walking the red carpet at The BRITs, attending an intimate gig, or meeting their musical idols. Once again, those with a Mastercard debit, credit or prepaid card have access to a priority booking period for The BRIT Awards 2019. Mastercard also continues its sponsorship of the much-sought-after Mastercard British Album of the Year Award. To celebrate our 20th year of sponsorship, we set out to Start Something Priceless™, using the power of music. We created a powerful experience, specially crafted to bring together pairs of real people and help them mend their broken relationships – find out more about The Listening Room and stay tuned to discover how we'll Start Something Priceless™ in 2019.

Mastercard is a technology company in the global payments industry, operating the world's fastest payments processing network, connecting consumers, financial institutions, merchants, governments and businesses in more than 210 countries and territories. Mastercard products and solutions make everyday commerce activities – such as shopping, travelling, running a business and managing finances – easier, more secure and more efficient for everyone.

Our Partners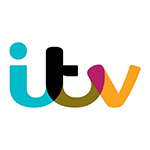 ITV is the official broadcast partner for the BRIT Awards 2019 with Mastercard. Watch the BRITs live on ITV1 on 20 February.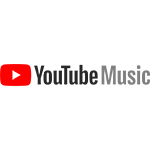 YouTube Music is the official music app of the BRIT Awards 2019 with Mastercard.
YouTube Music, the new music app made by YouTube, brings the ways music moves you all in one place - not just music videos, but official albums, singles, remixes, live performances, covers and hard-to-find music you can't get anywhere else.
RAYMOND WEIL, the luxury Swiss watchmaker is the Official Timing Partner to The BRIT Awards and is a longstanding associate. The watchmaker is one of a few brands that uses the inspiration of music as the basis for its watch designs, initially naming collections after its founder's passion for opera, right up to collaborations with globally recognised artists such as The Beatles, David Bowie and Frank Sinatra. RAYMOND WEIL prides itself on supporting emerging and established talent and partners with music arenas such as The SSE Hydro and Manchester Arena. It is a longstanding partner to Nordoff Robbins, raising much needed funds during its 14 year collaboration.

Life Natural Spring Water The UK's first #ZeroPlasticSolution to water on the go - the Life Water Can. A more sustainable alternative to plastic bottles, every can is 100% recyclable, made from recycled aluminium and BPA free. Every can also funds clean water projects across the globe through Life Water's charity partner, drop4drop.org, as part of their joint mission to alleviate the World Water Crisis.Through their ongoing partnership with Life Water, The BRIT Awards have funded five clean water projects across India and Africa, giving over 4,500 people lifesaving access to clean water. Not only this, Life Water strives to produce the most environmentally friendly bottled water possible, which is why Life Water is locally sourced, never exported outside the UK, BPA free and 100% recyclable.
Our Suppliers
Content company Somethin' Else is The BRITs' digital global agency, responsible for all content strategy and video, online and social media production for The BRITs 2019. They are a BAFTA and Cannes winning agency who describe themselves as "a content company, an audience business".

DawBell is an award winning PR company specialising in music and entertainment. Since opening our doors in September 2009 we have expanded into several new areas and now have a fully integrated team of print, online, broadcast and social media specialists within our stable. We are proud to list some of the most influential names in popular culture today as our clients - including Paul McCartney, Gary Barlow/Take That, James Corden, Rihanna, Elton John, Pharrell Williams, Harry Styles, Queens of the Stone Age and Beck, as well as brands and events such as The Isle of Wight Festival, Casio Music, The Hyundai Mercury Prize and of course The BRIT Awards.DawBell bring passion and integrity to the world of PR, creating tailored campaigns for each and every one of our clients, as well as cross promotion opportunities through our Brands and Social Media departments. DawBell was recognised at the Music Week Awards as PR Campaign of The Year for Craig David in 2017, and has been nominated every year since our establishment. We were also shortlisted as one of the Top 5 Small Agencies in the UK in the 2016 PR Week Awards, as well as the Top 6 Specialist Agencies in the UK.

JM Enternational are a creative design studio specialising in music and events. We have been with our client The BRIT Awards for many years creating and maintaining The BRIT Awards brand. In addition to designing the original trophy, JME have worked with Sir Peter Blake, Damien Hirst, Philip Treacy OBE, Tracey Emin, Zaha Hadid Studio, Sir Anish Kapoor and Pam Hogg on their individual award design and production. John Marshall and his team are official photographers for all BRIT Events, if you see a photo on this site it is likely to be theirs.

Incyan are a web consultancy specialising in the bespoke development of enterprise web applications that scale securely and reliably in the cloud.
Our Corporate Hospitality Brokers
BRIT Awards 2019 hospitality tickets can be purchased from our three outstanding official suppliers:

DTB
Engage
Keith Prowse