BRIT Billion is the landmark Award from the BRIT Certified scheme, celebrating a total of one billion UK streams.
The BRIT Billion award, like the BRIT Certified scheme and its iconic Platinum, Silver and Gold tiers, is verified using Official Charts data, and is the first time in the scheme's five-decade history that an artist's combined success across multiple projects has been recognised. The one billion career total includes tracks an artist has appeared on either as the principal performer or as a featured artist, as credited by the Official Charts.
See the artists who have been awarded a BRIT Billion Award below, including Ed Sheeran, who became the first artist to receive a Gold version of the Award, celebrating 10 Billion UK streams.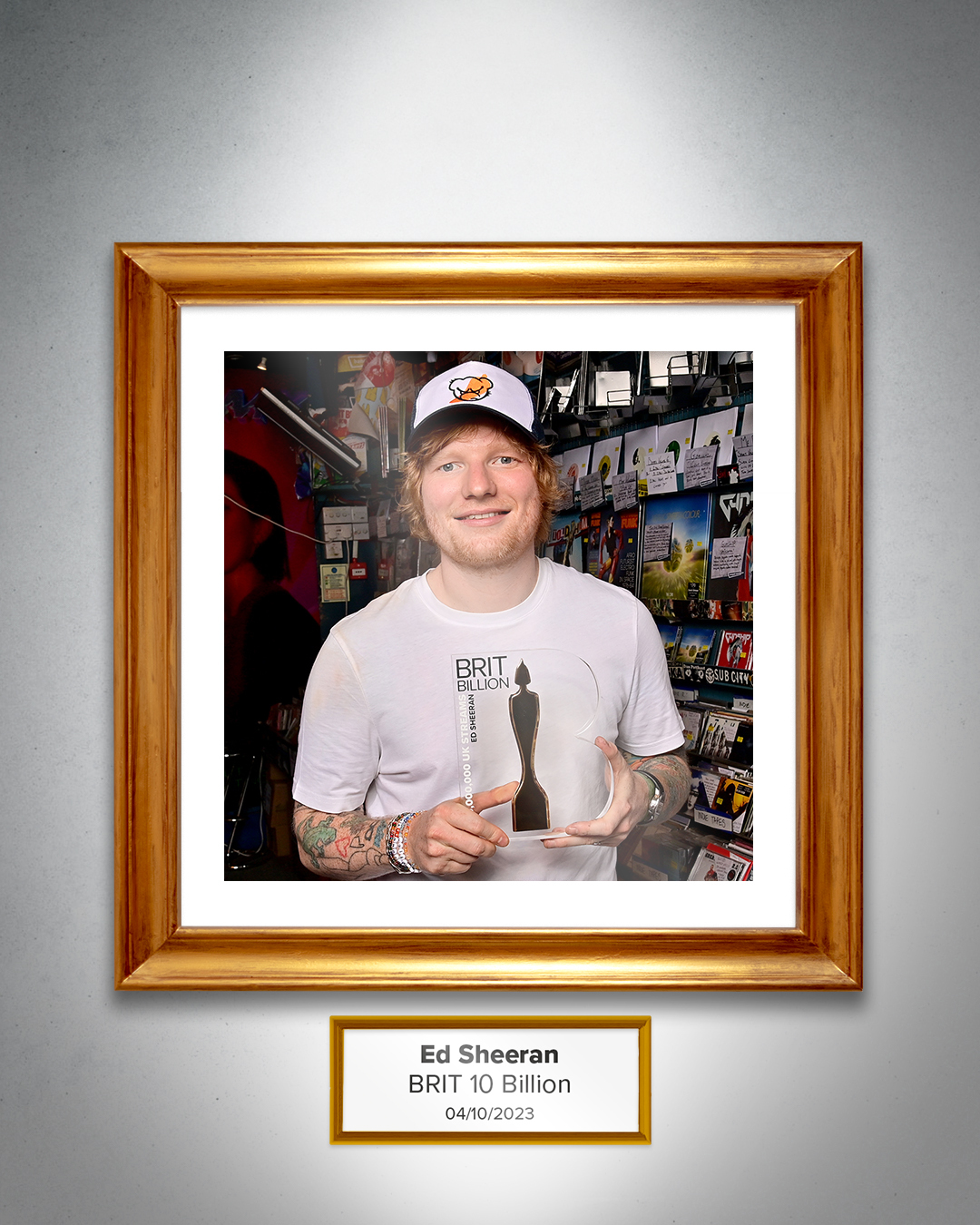 Ed Sheeran
BRIT Billion Award for 10 Billion UK streams
Date Awarded: 04/10/2023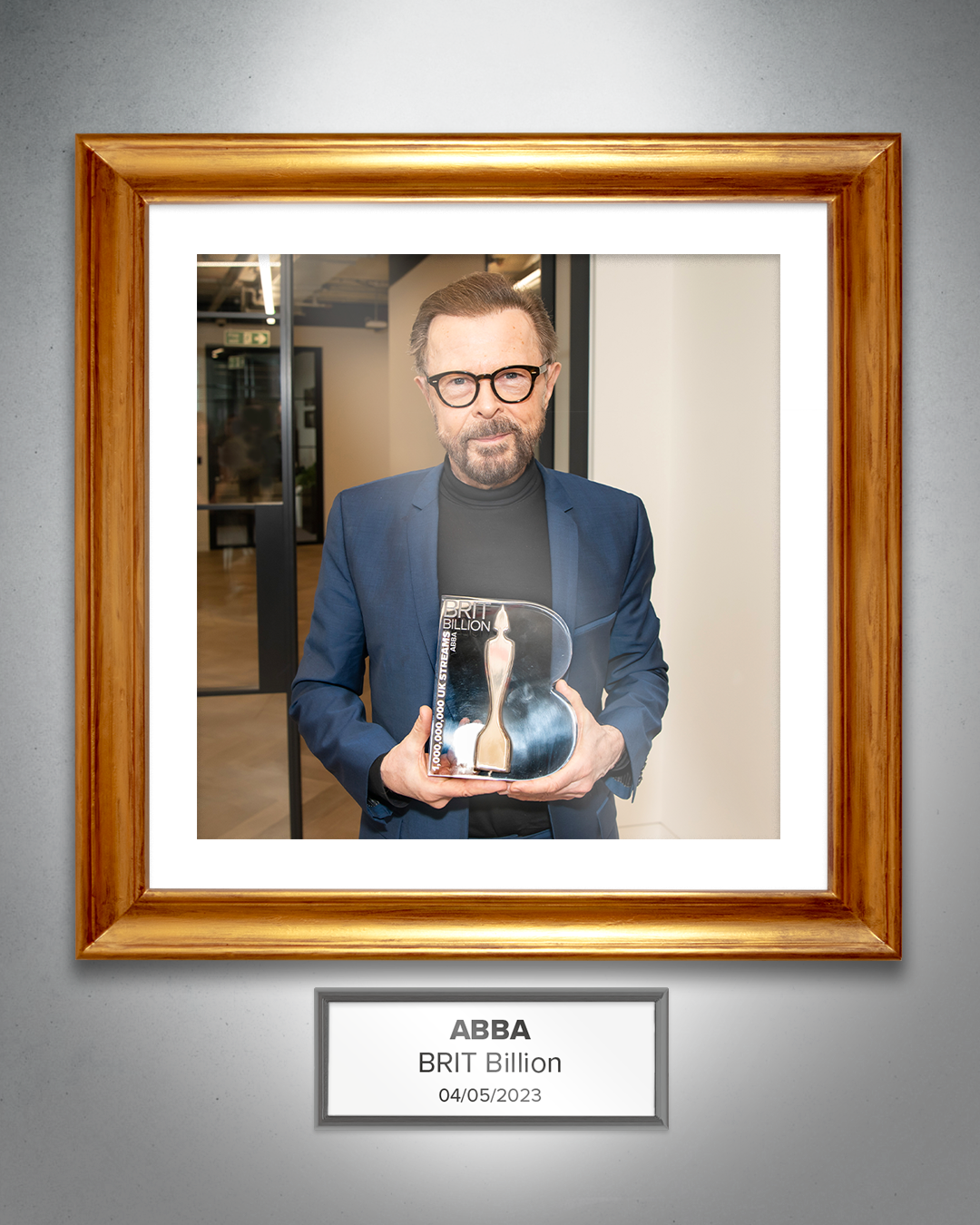 ABBA
Date Awarded: 04/05/2023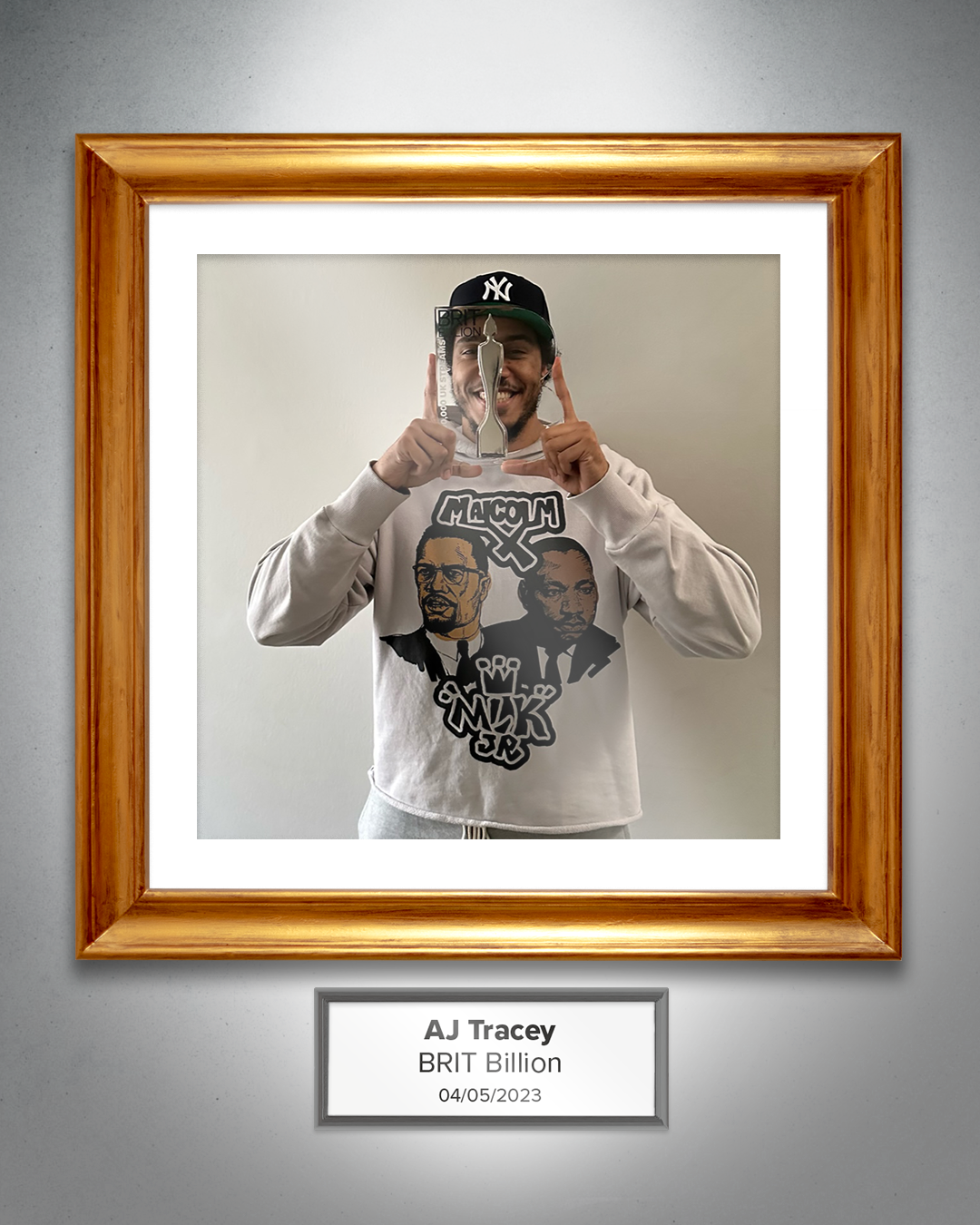 AJ Tracey
Date Awarded: 04/05/2023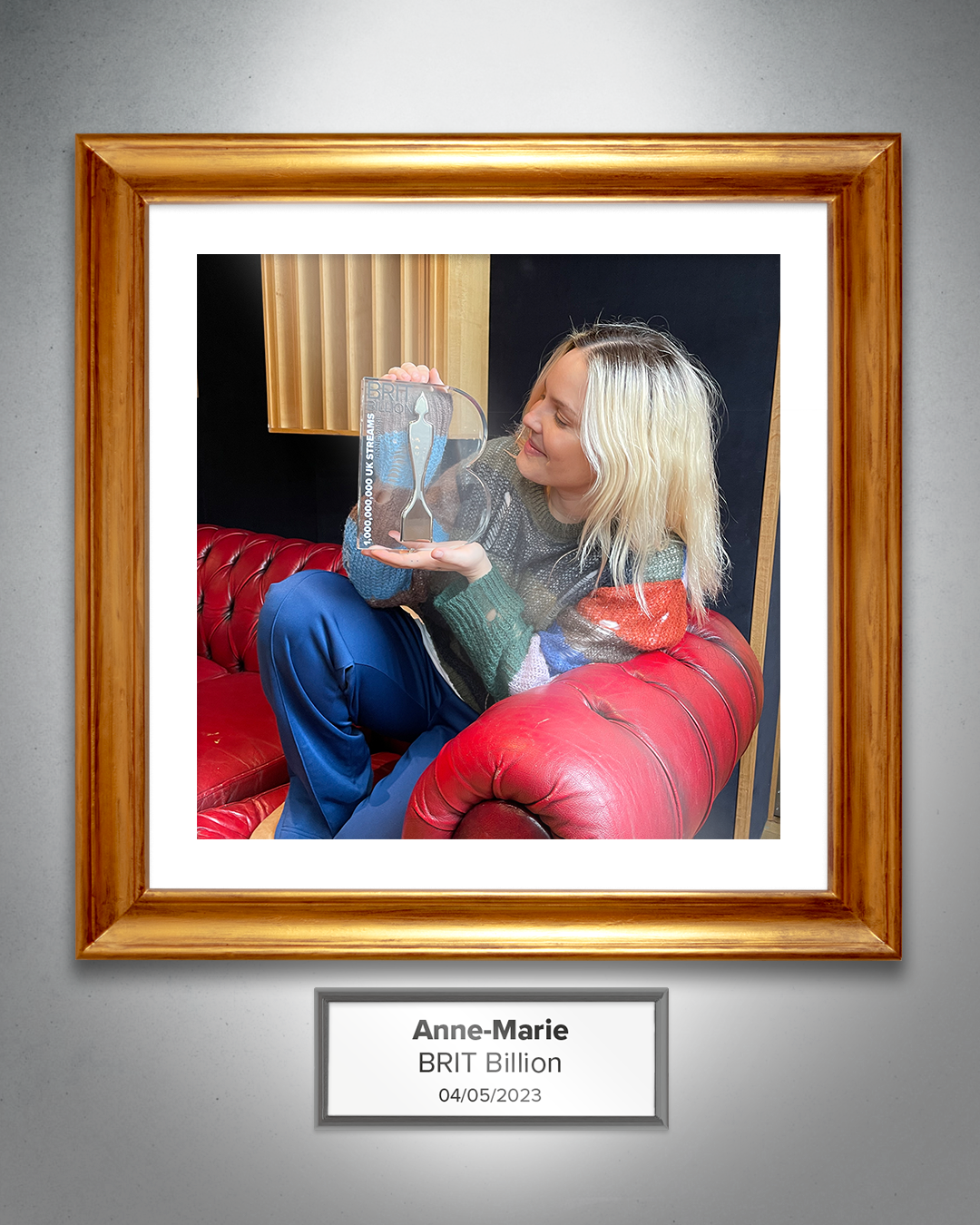 Anne-Marie
Date Awarded: 04/05/2023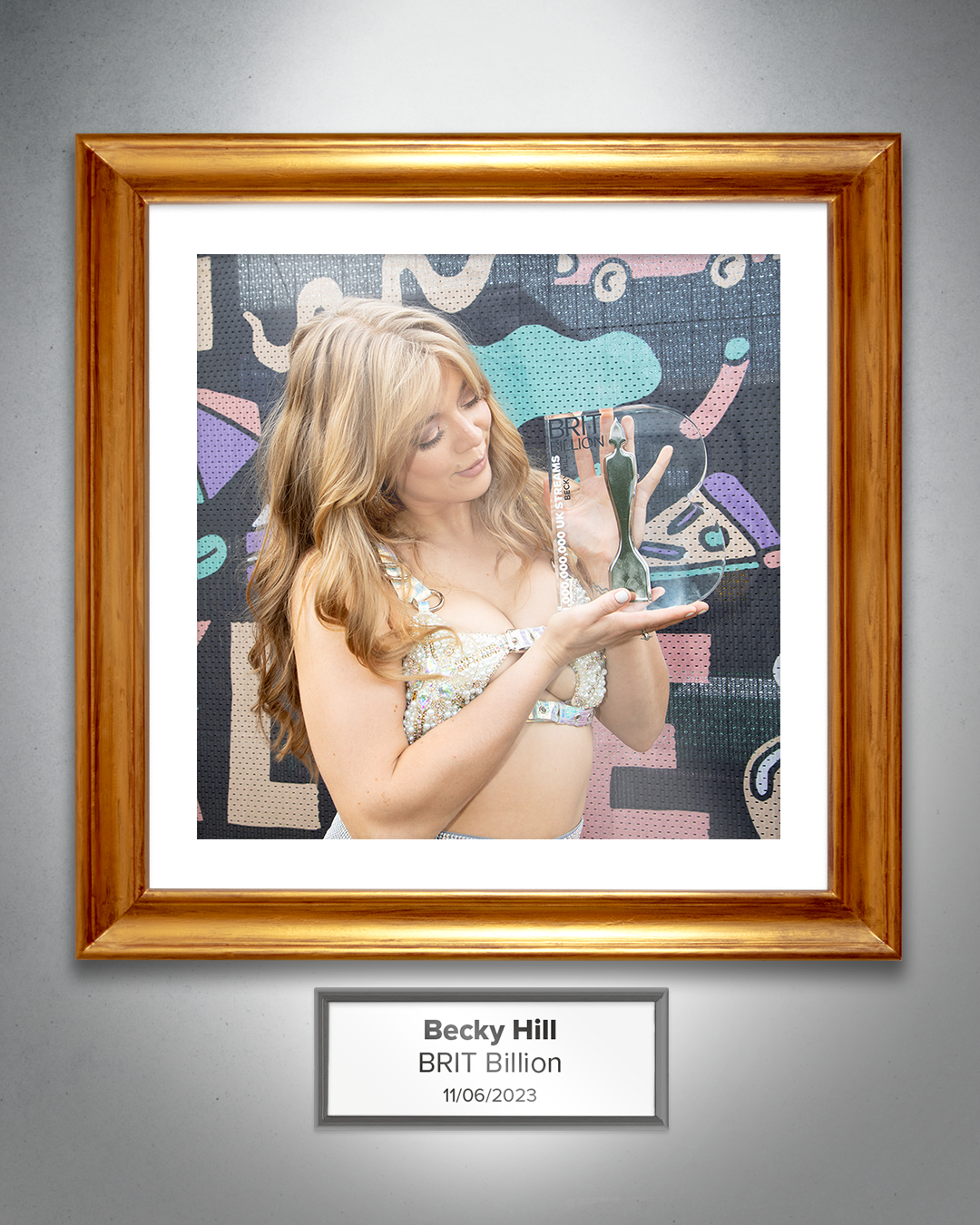 Becky Hill
Date Awarded: 11/06/2023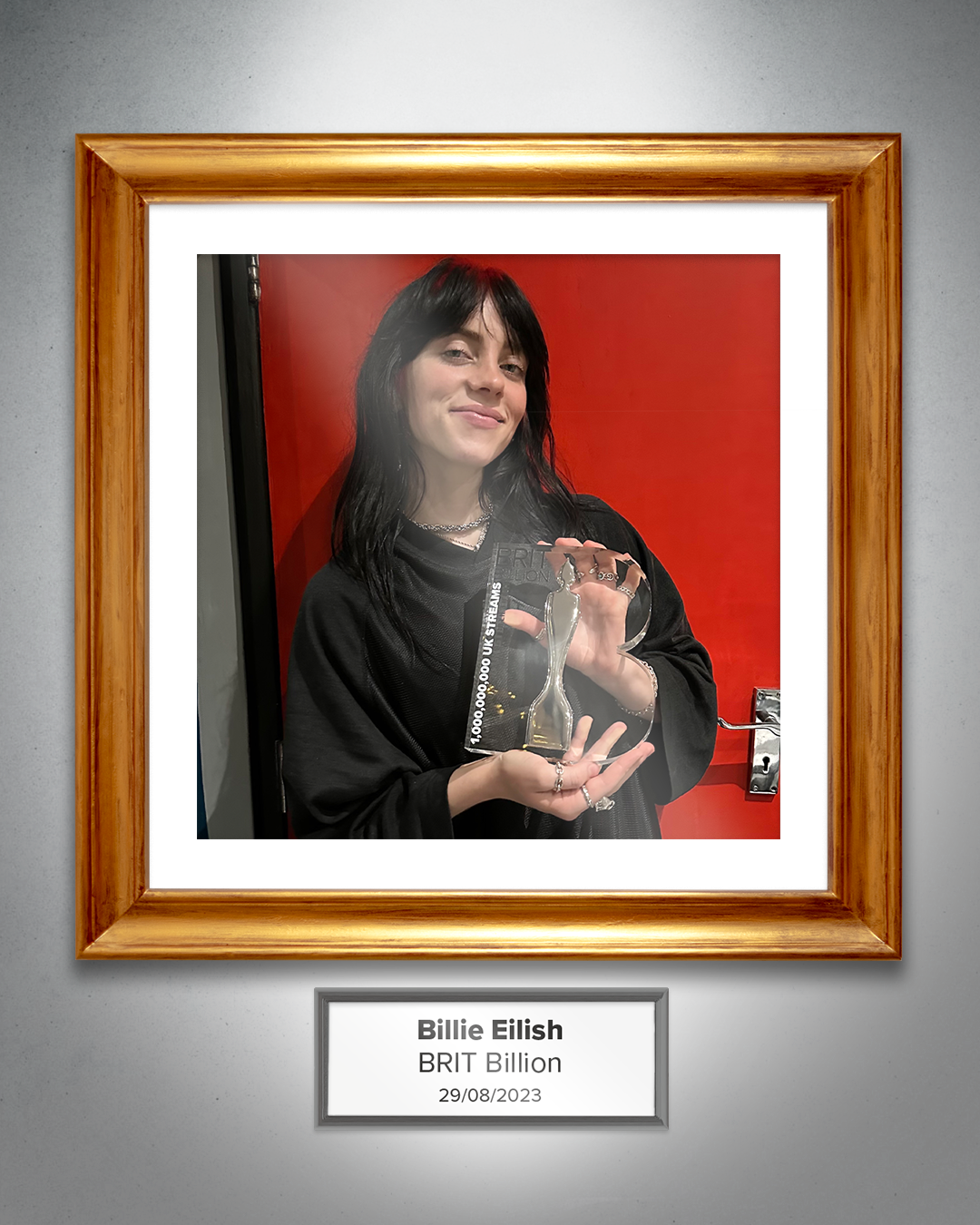 Billie Eilish
Date Awarded: 29/08/2023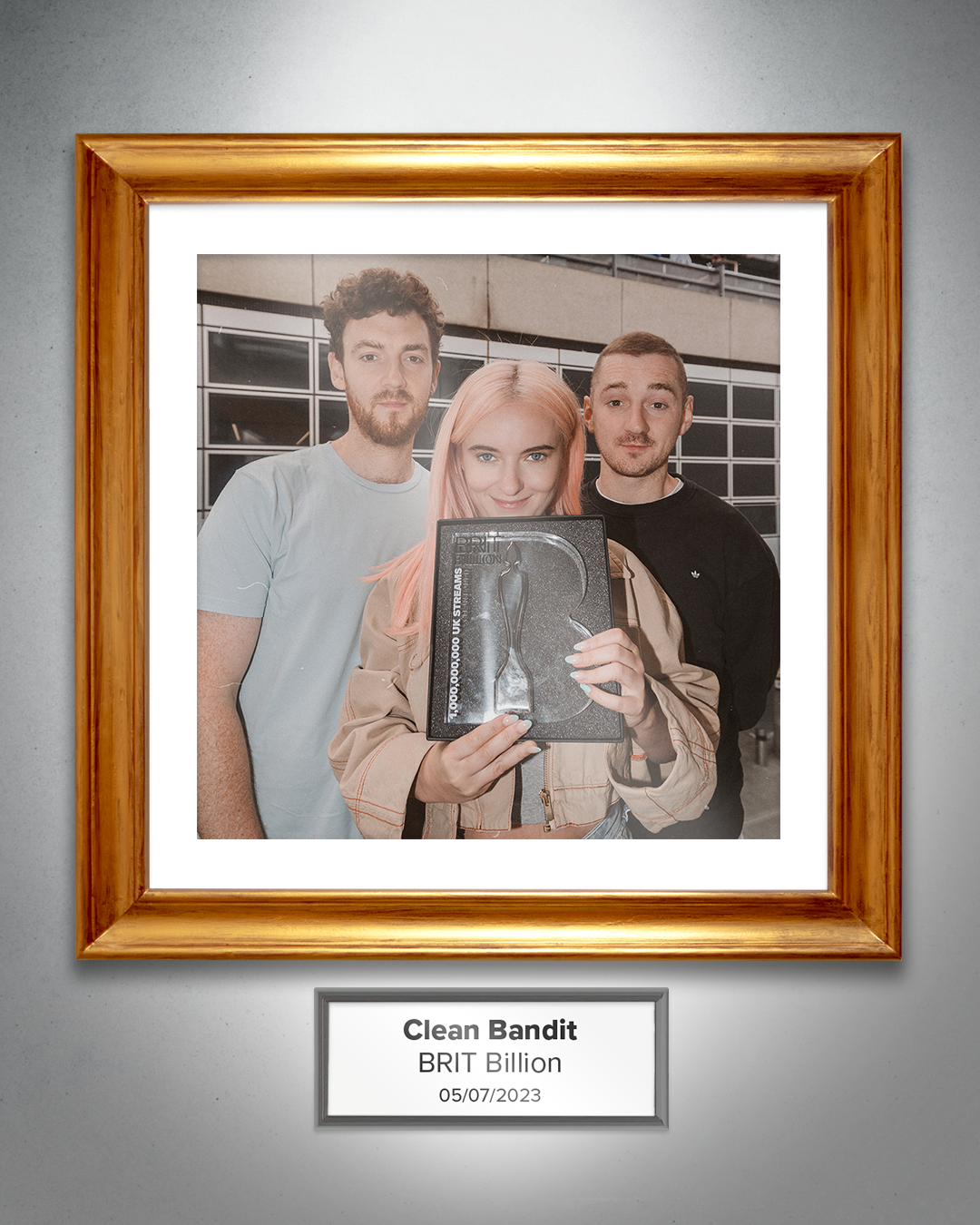 Clean Bandit
Date Awarded: 05/07/2023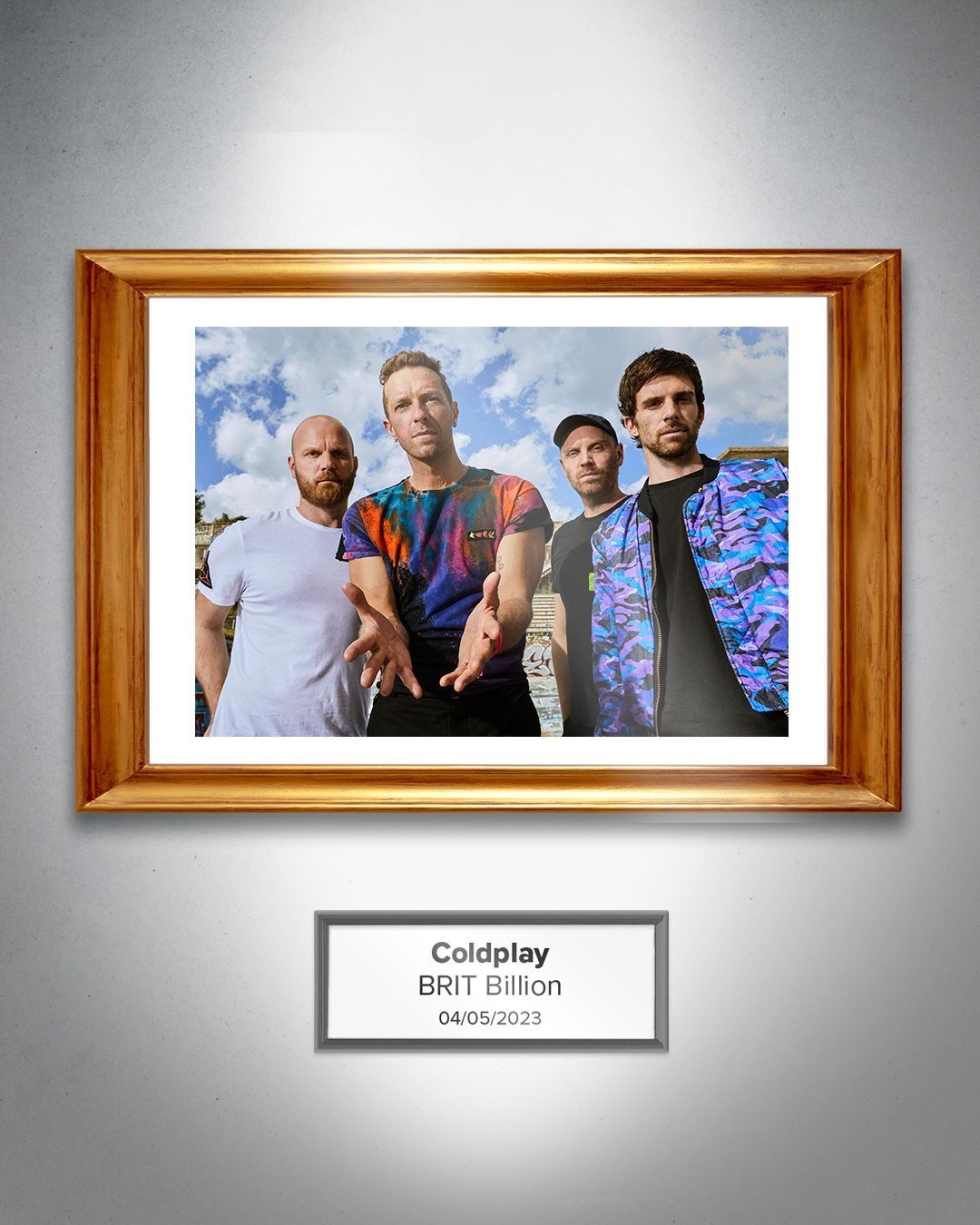 Coldplay
Date Awarded: 04/05/2023
Ella Henderson
Date Awarded: 01/12/2023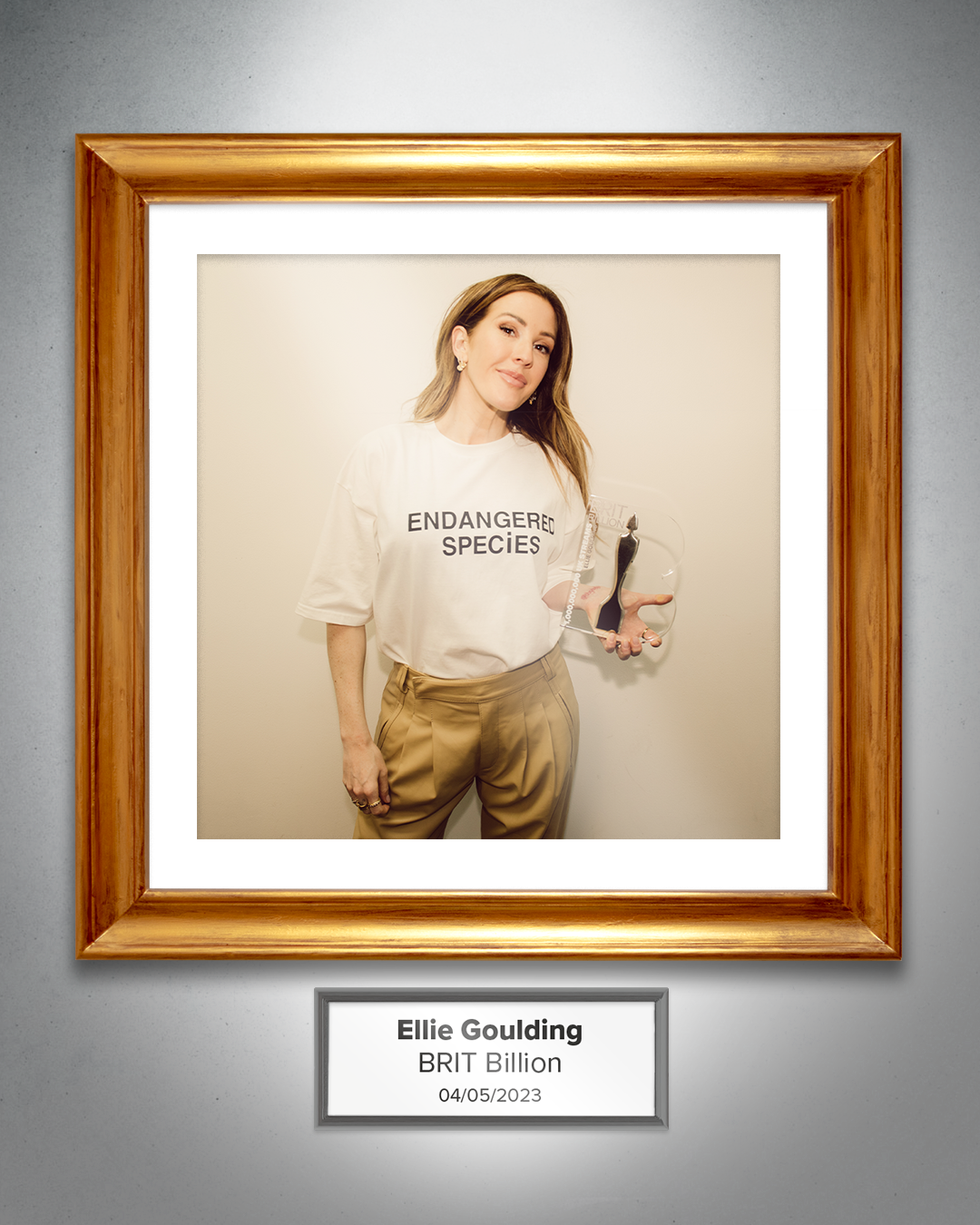 Ellie Goulding
Date Awarded: 04/05/2023
George Ezra
Date Awarded: 04/05/2023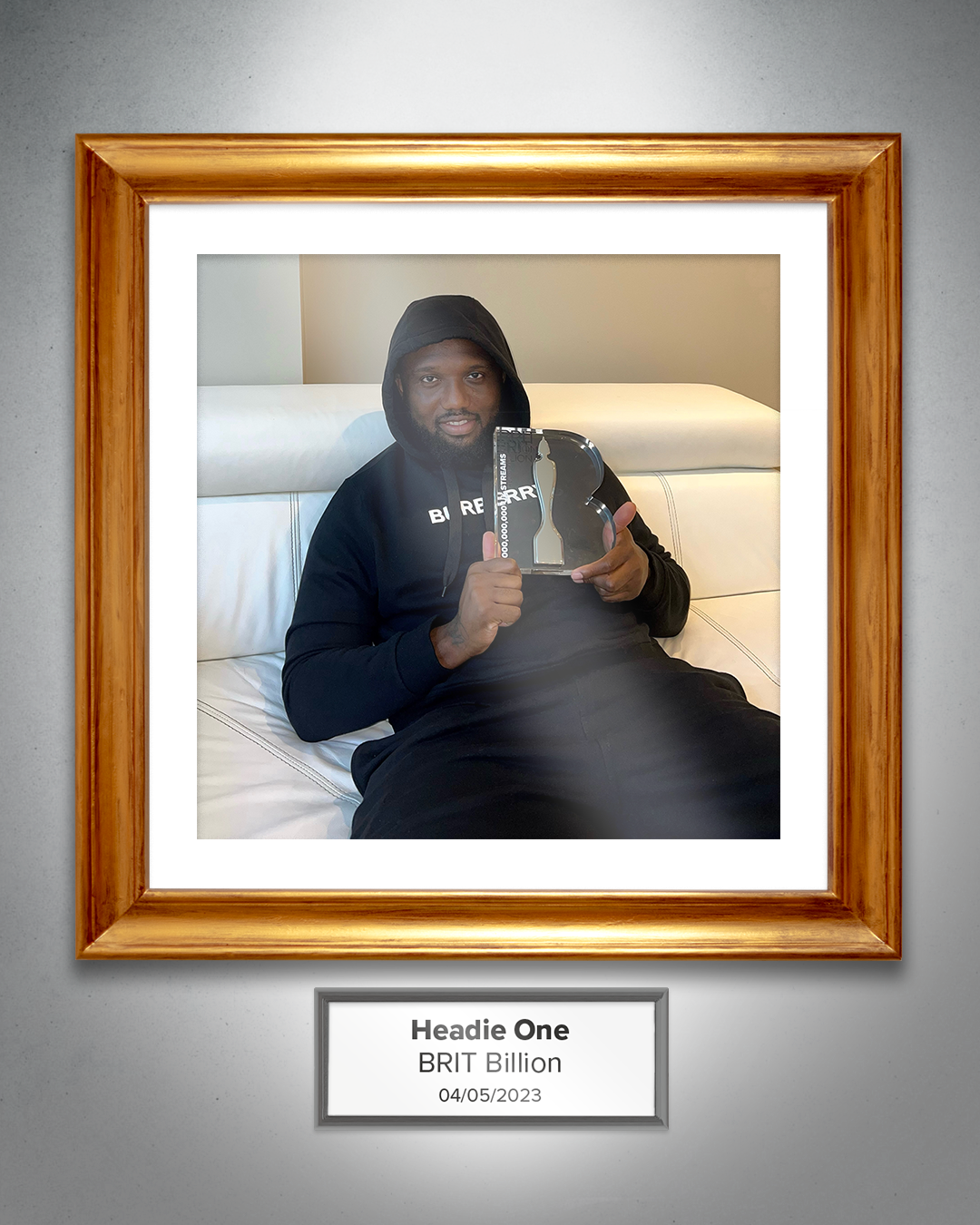 Headie One
Date Awarded: 04/05/2023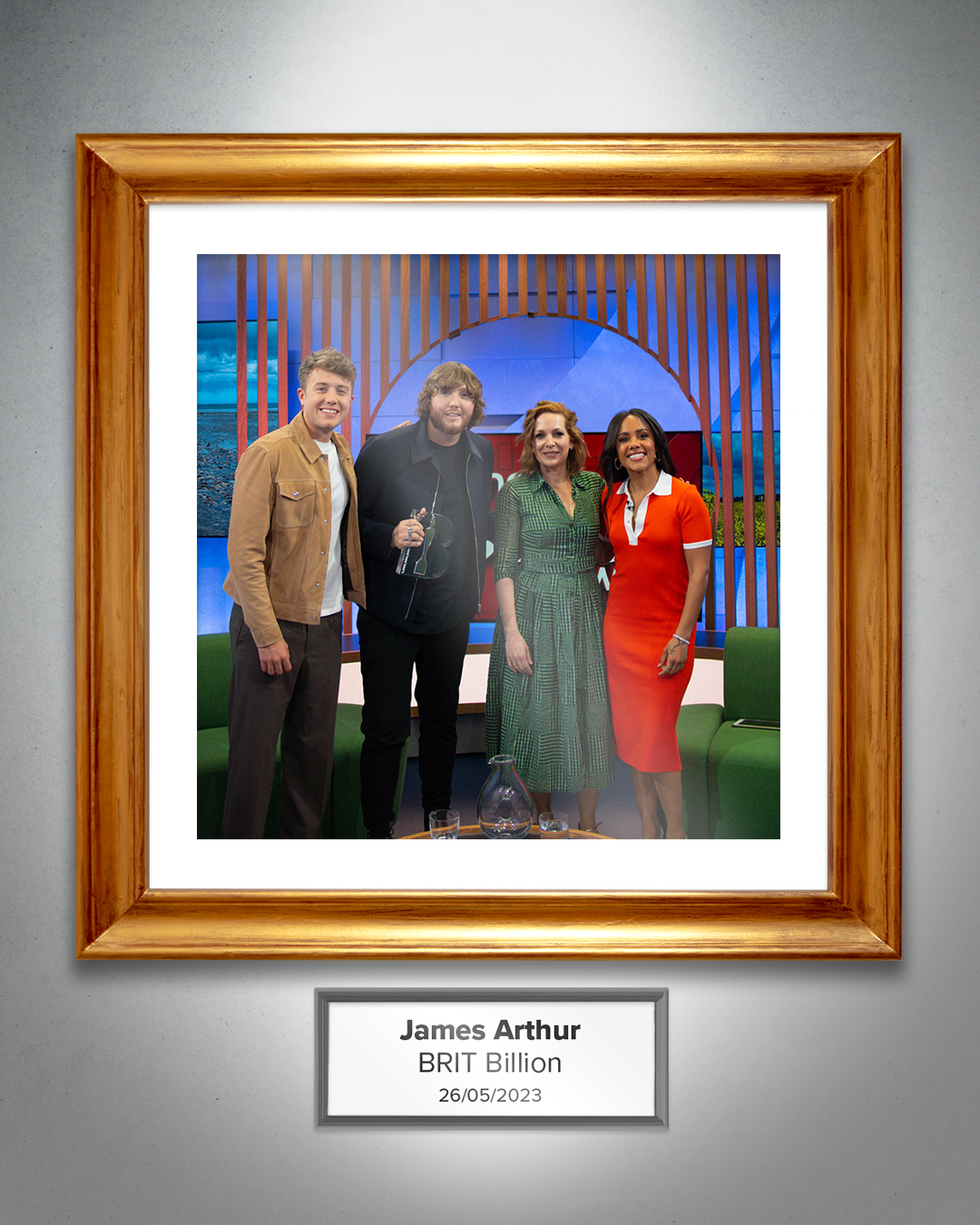 James Arthur
Date Awarded: 26/05/2023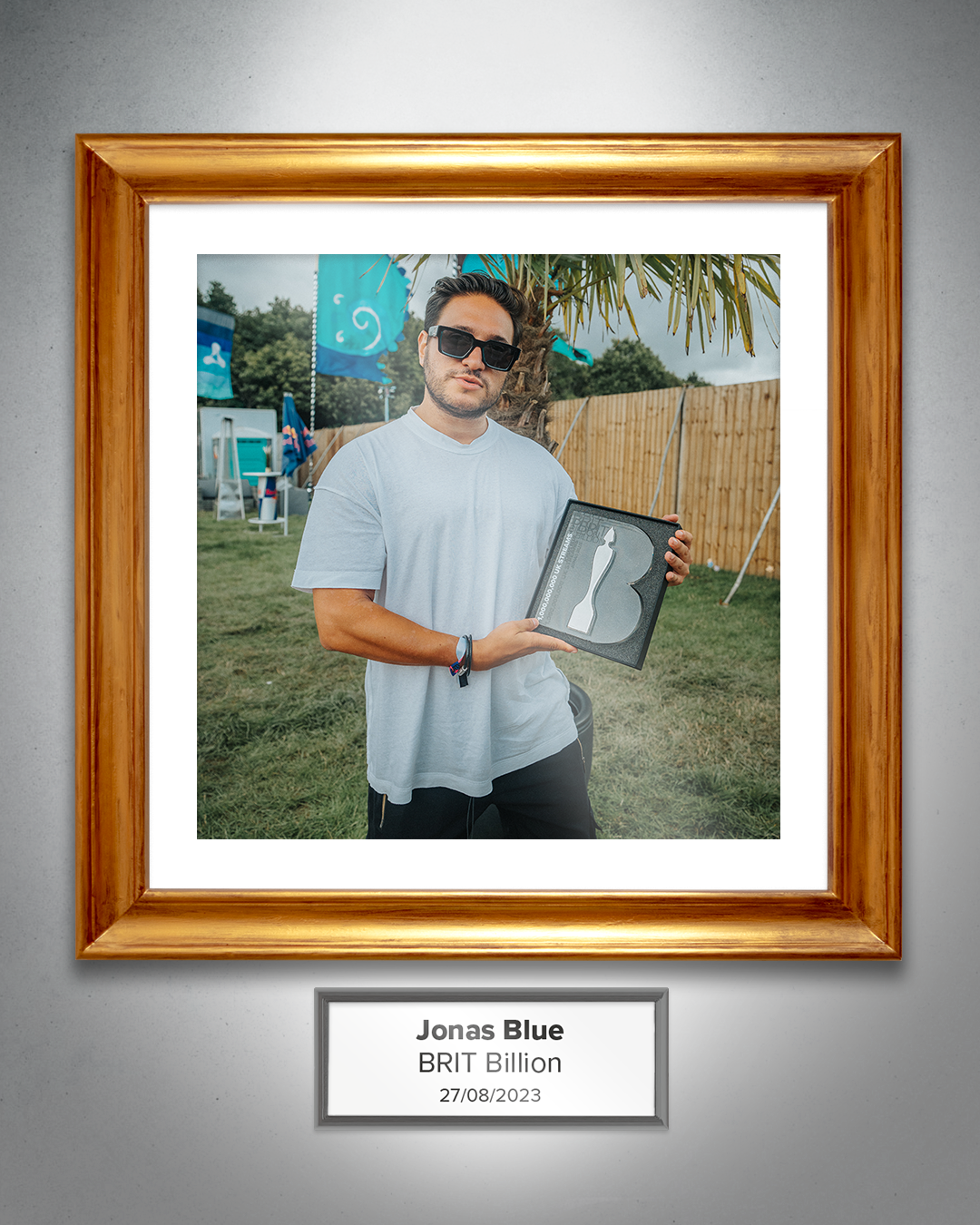 Jonas Blue
Date Awarded: 27/08/2023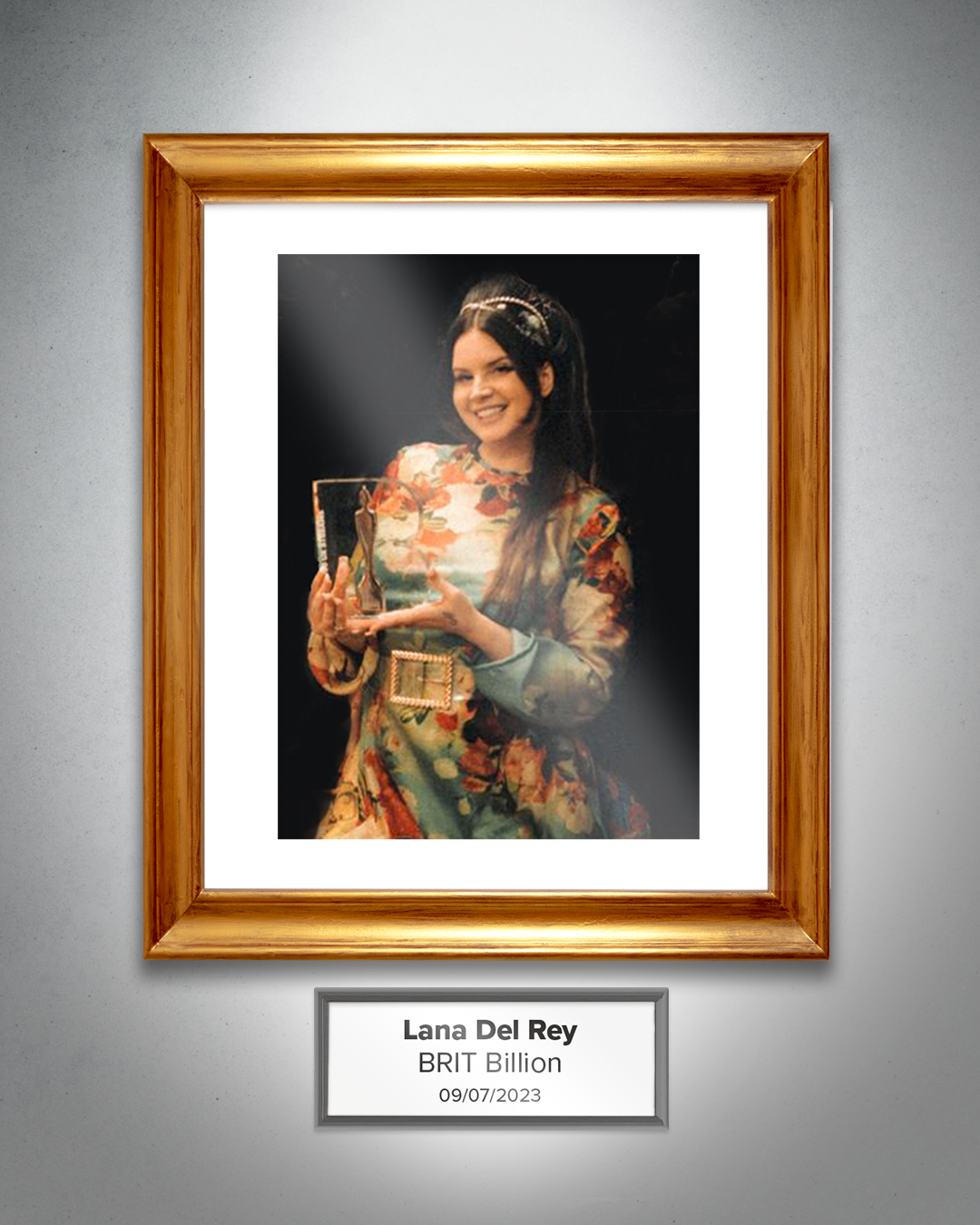 Lana Del Rey
Date Awarded: 09/07/2023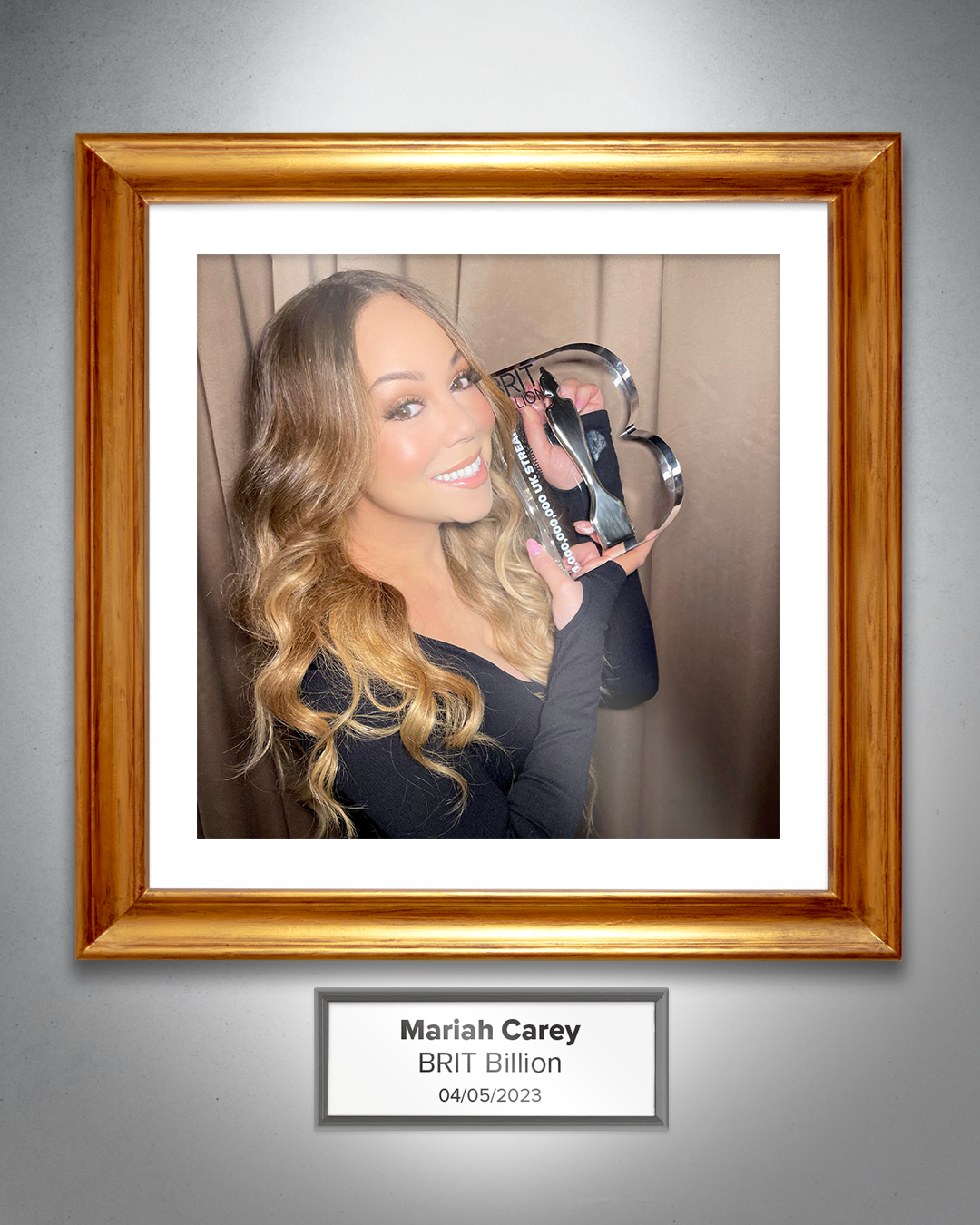 Mariah Carey
Date Awarded: 04/05/2023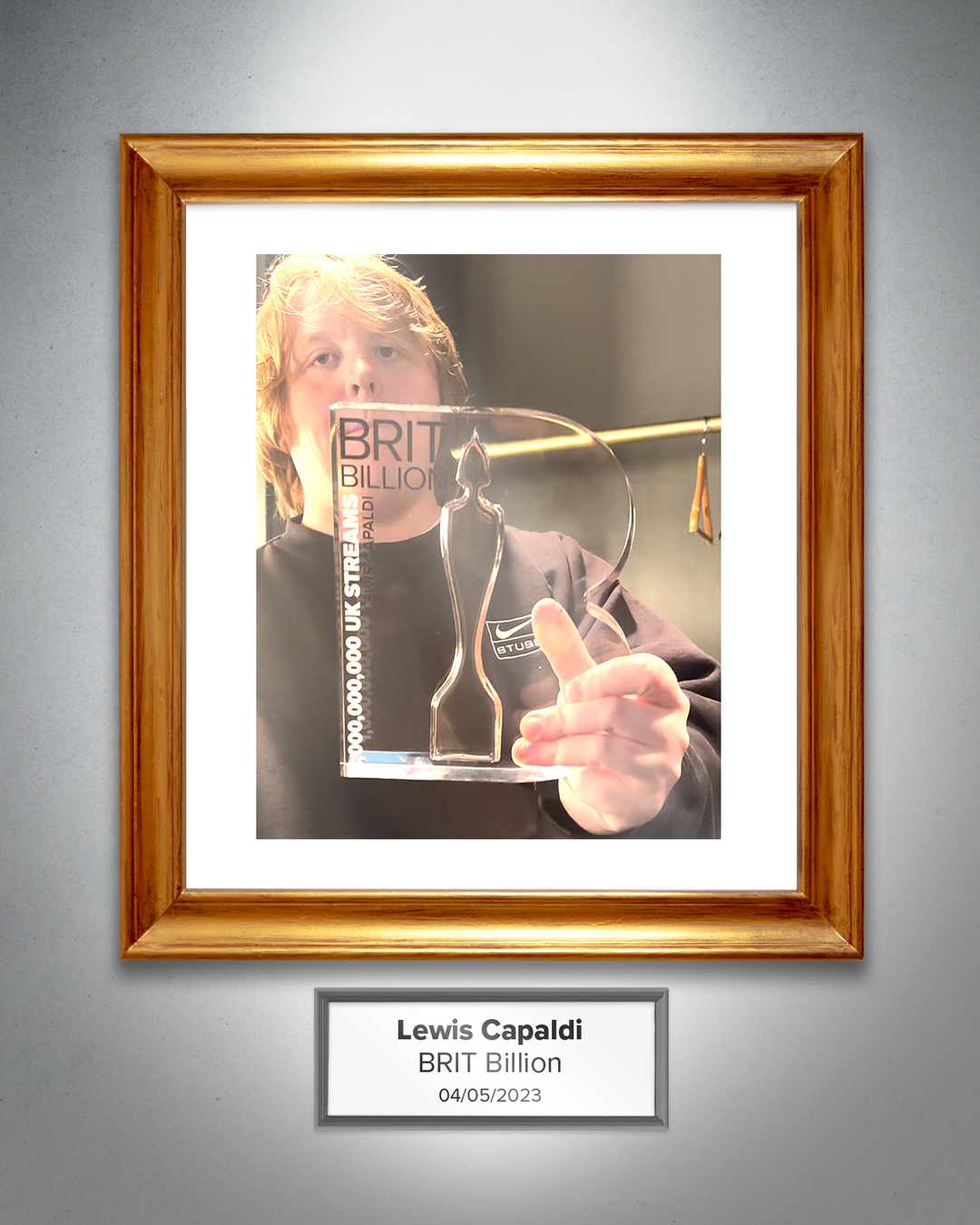 Lewis Capaldi
Date Awarded: 04/05/2023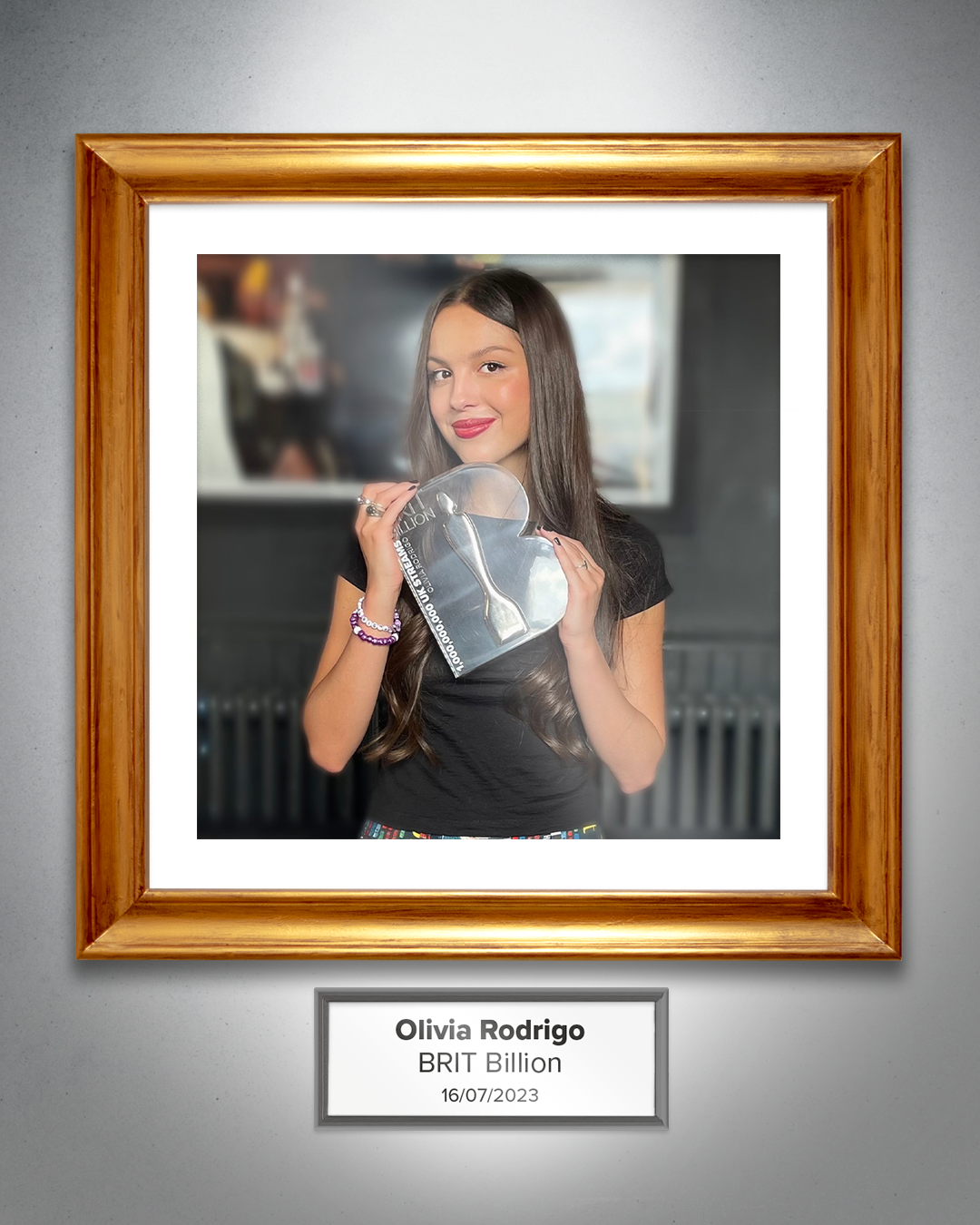 Olivia Rodrigo
Date Awarded: 16/08/2023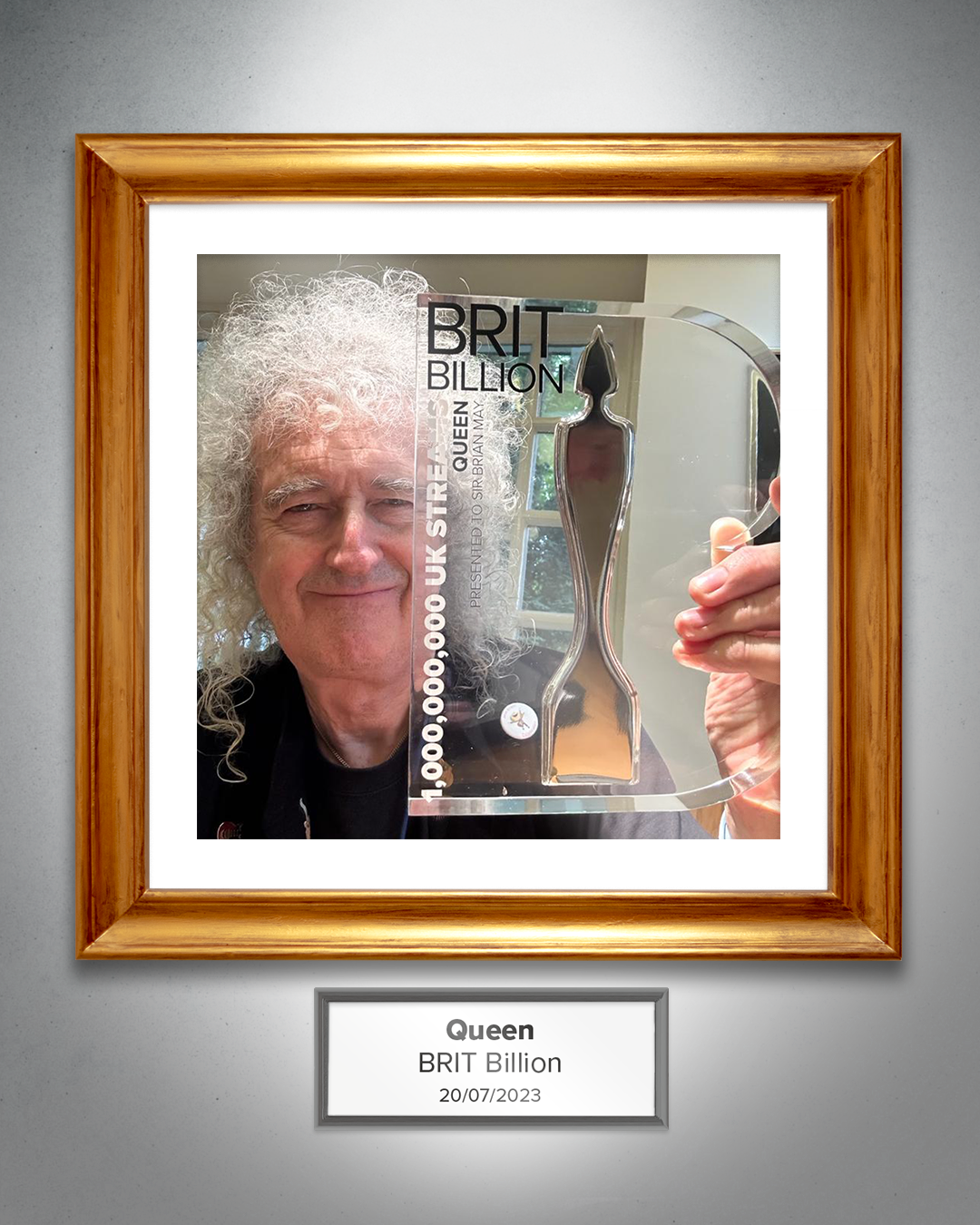 Queen (Brian May)
Date Awarded: 20/07/2023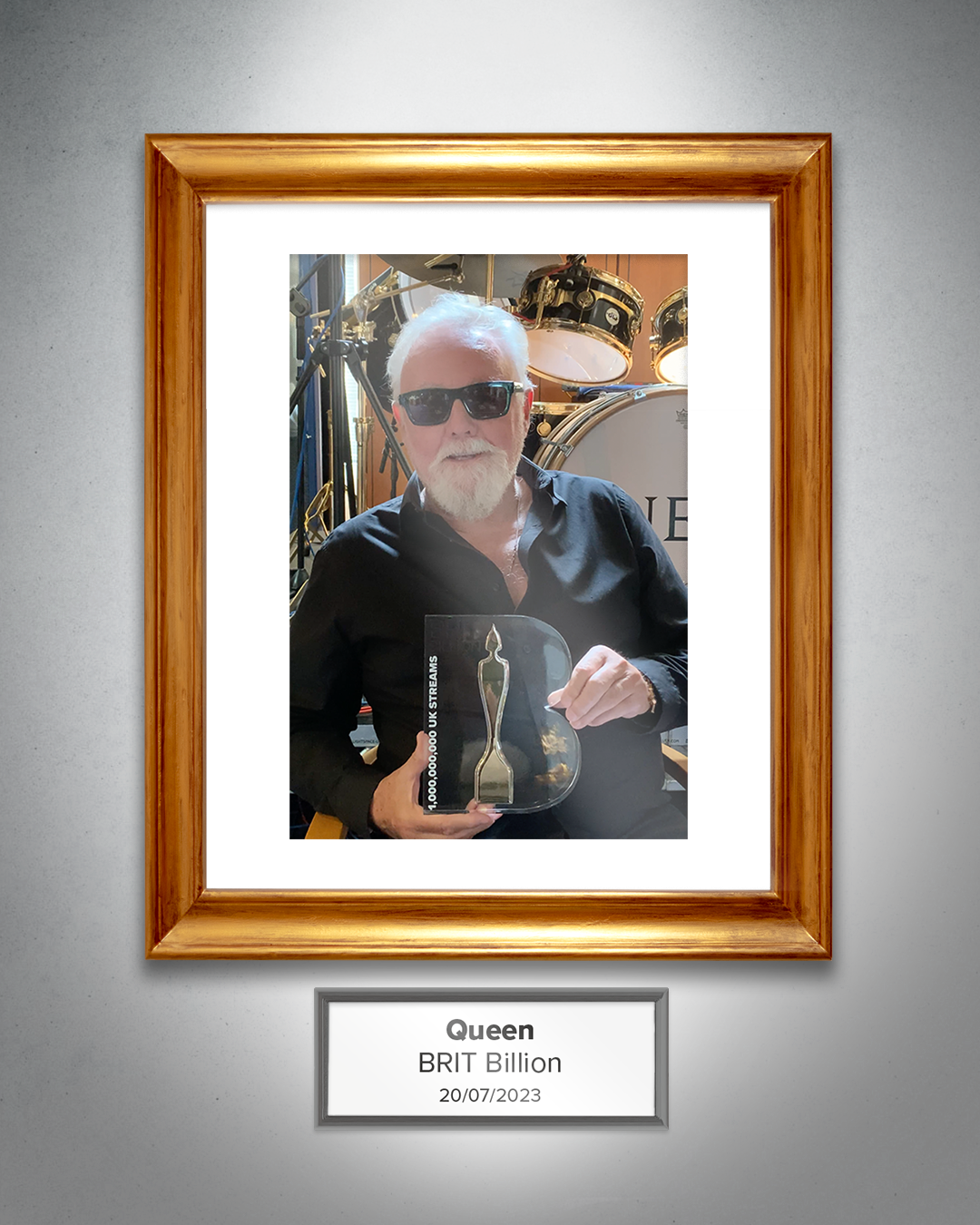 Queen (Roger Taylor)
Date Awarded: 20/07/2023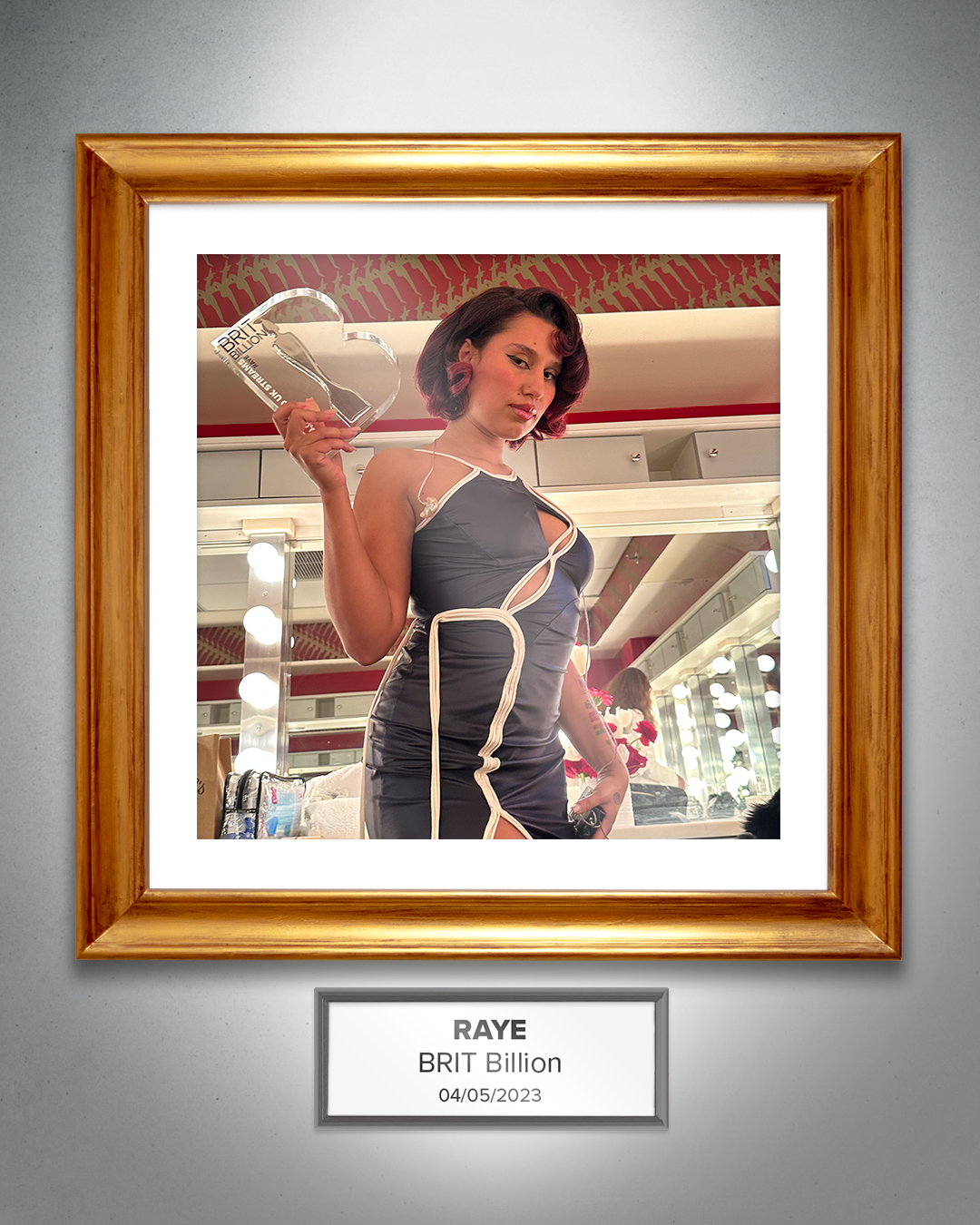 RAYE
Date Awarded: 04/05/2023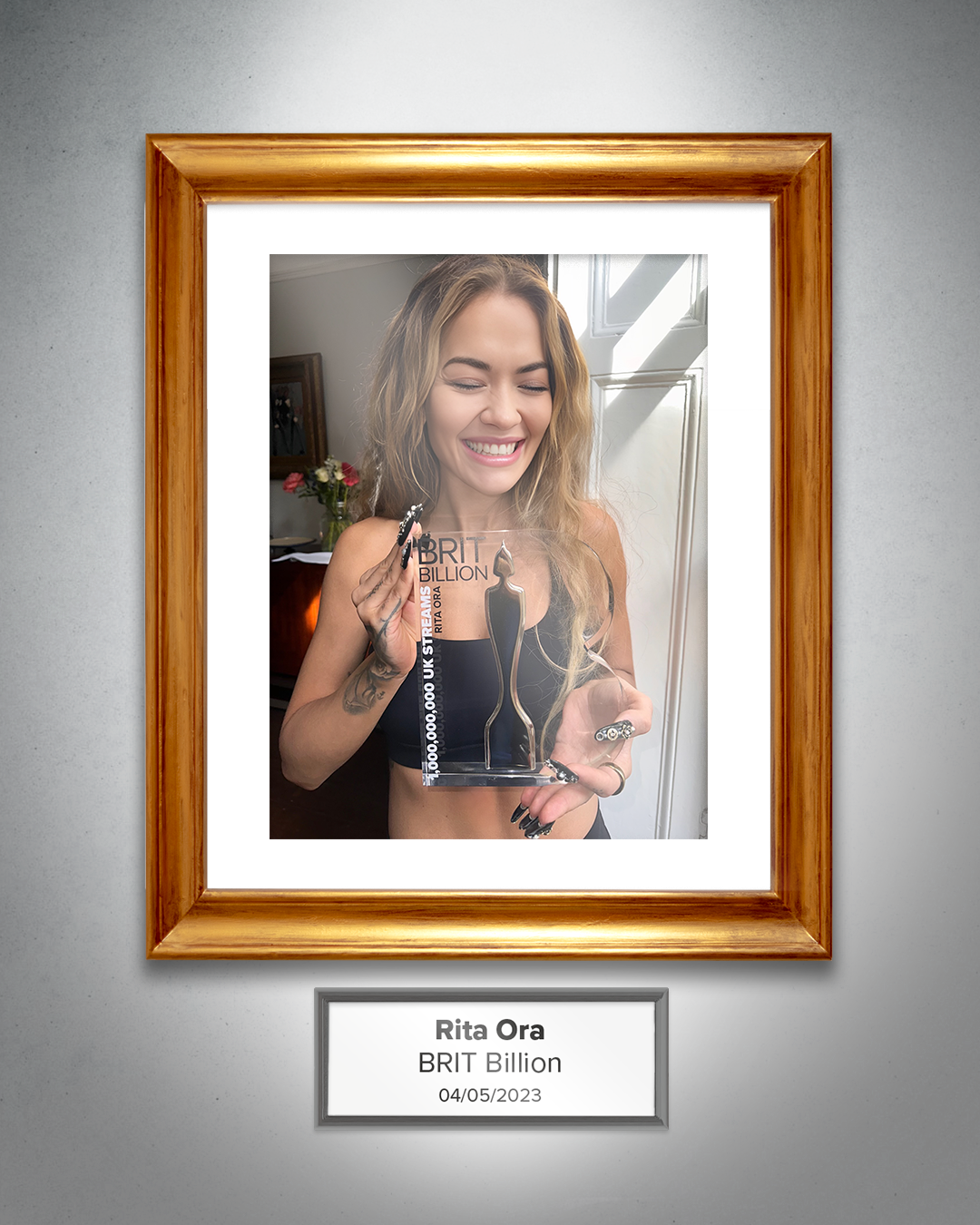 Rita Ora
Date Awarded: 04/05/2023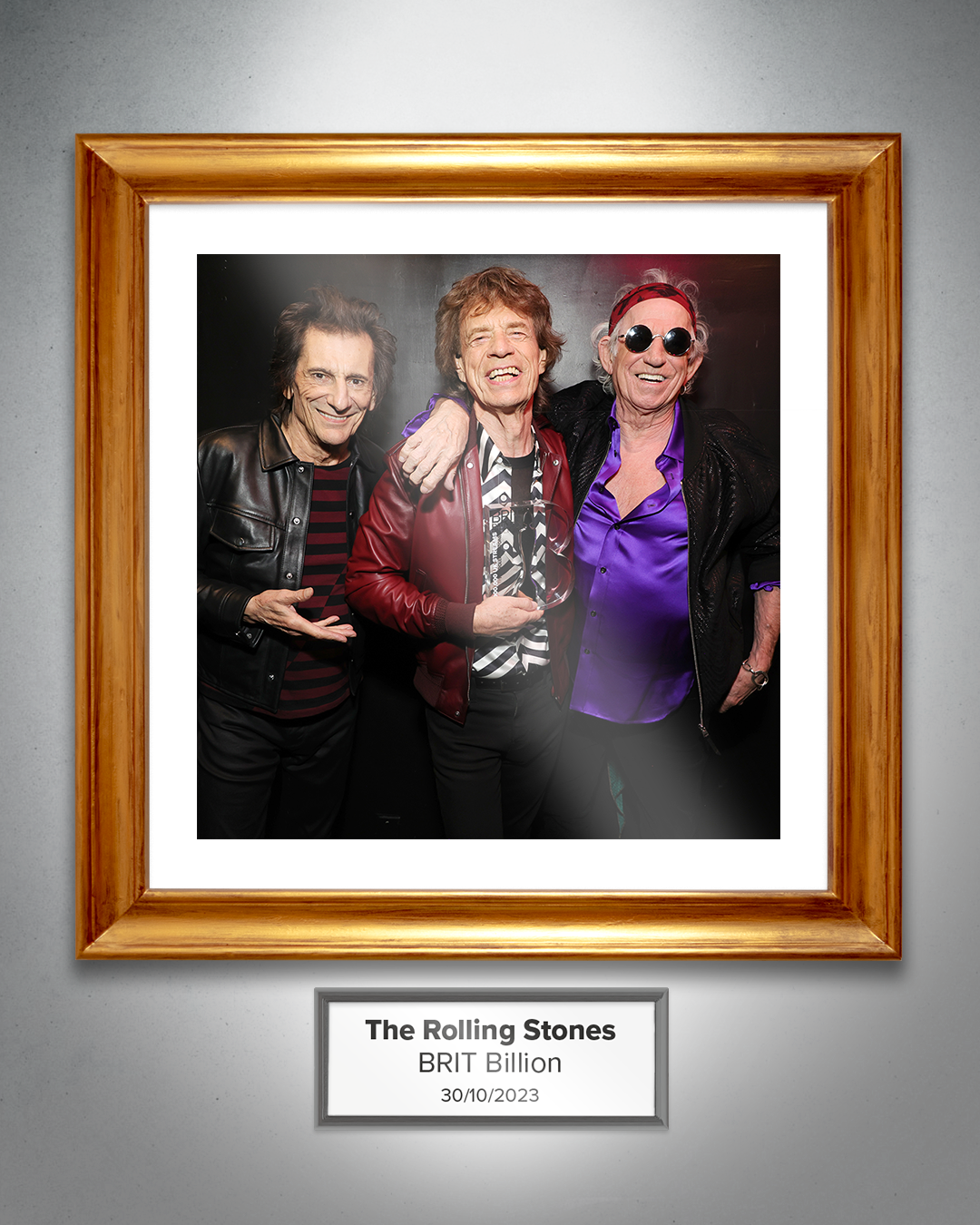 The Rolling Stones
Date Awarded: 30/10/2023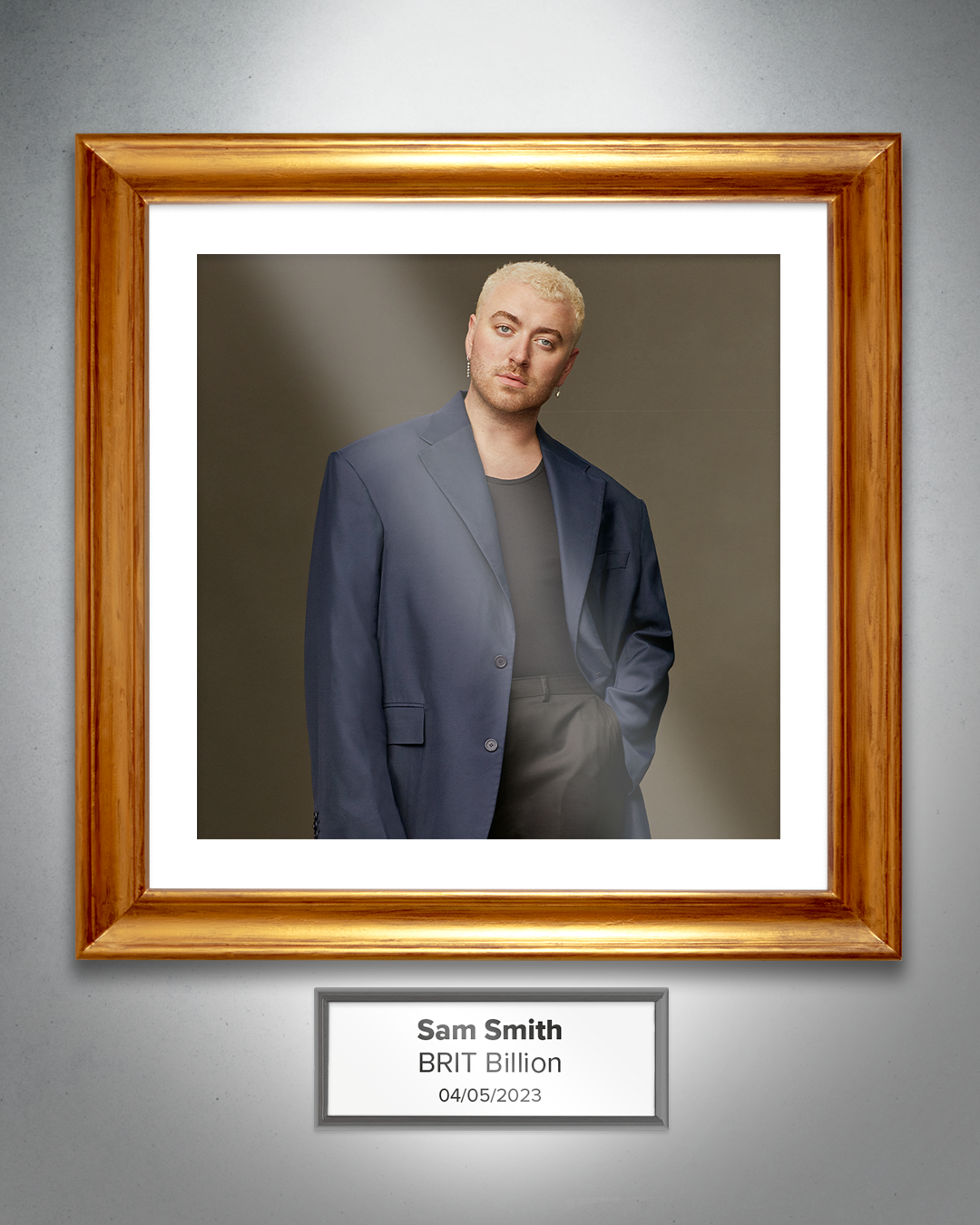 Sam Smith
Date Awarded: 04/05/2023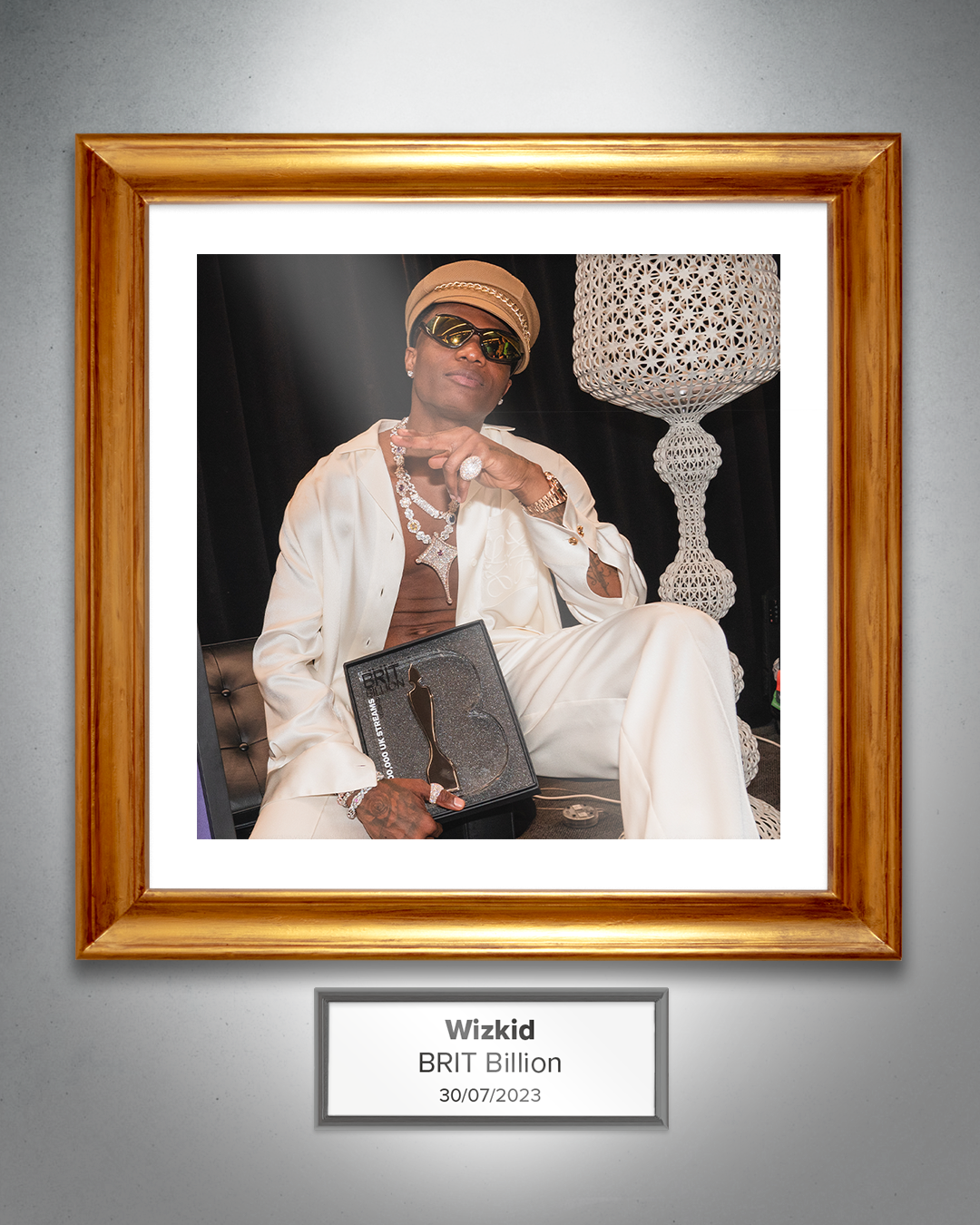 Wizkid
Date Awarded: 30/07/2023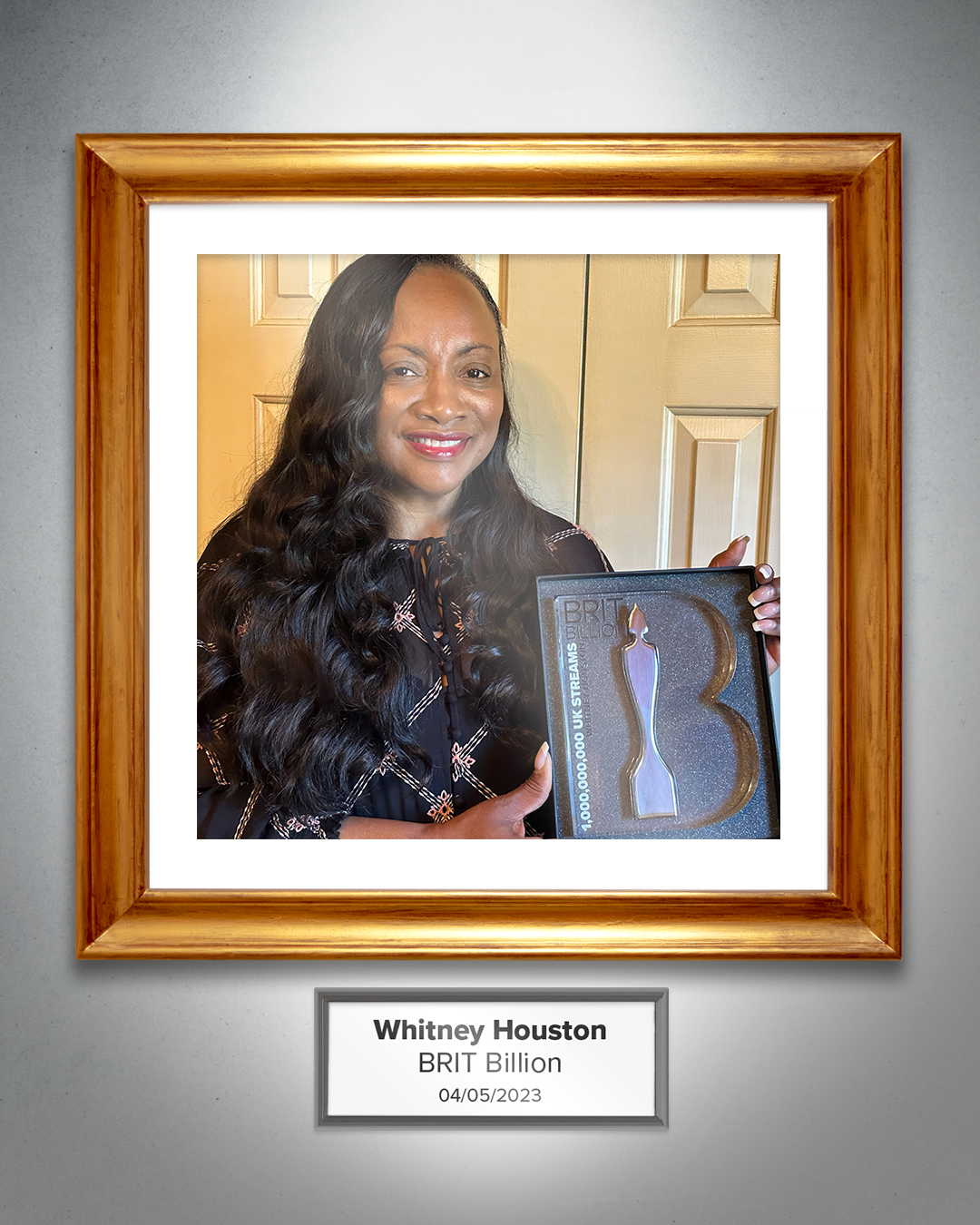 Whitney Houston (presented to Pat Houston)
Date Awarded: 04/05/2023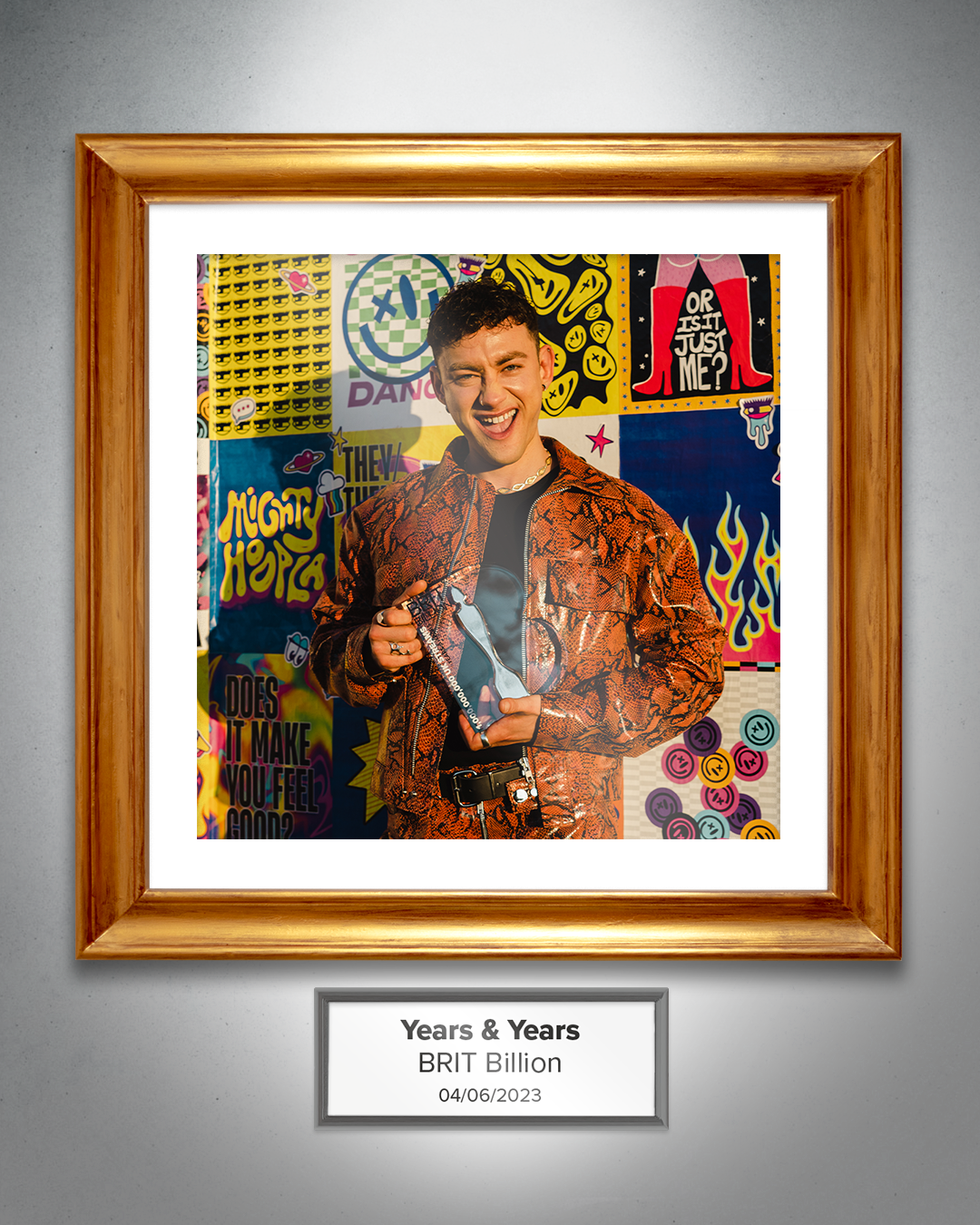 Years & Years
Date Awarded: 04/06/2023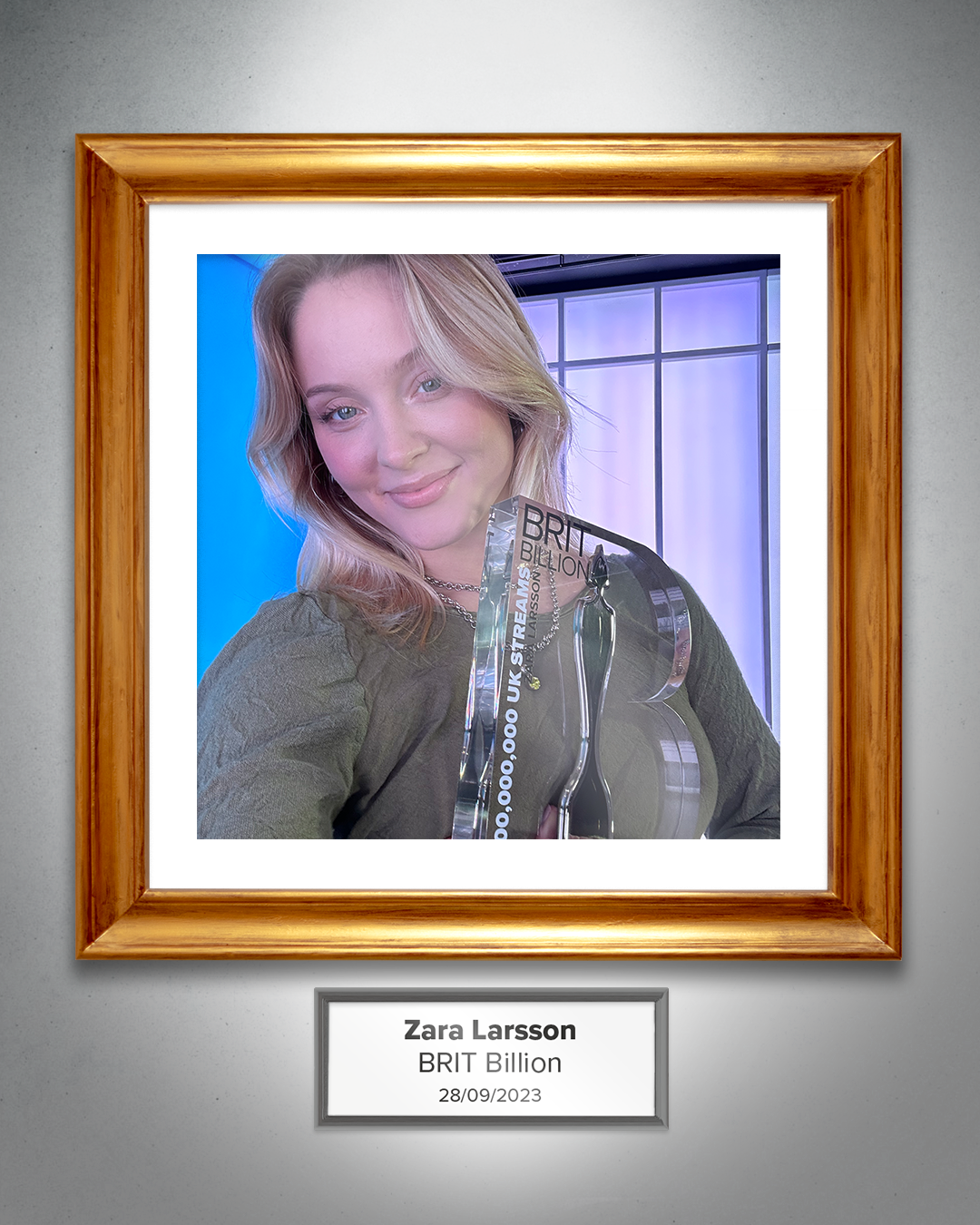 Zara Larsson
Date Awarded: 28/09/2023