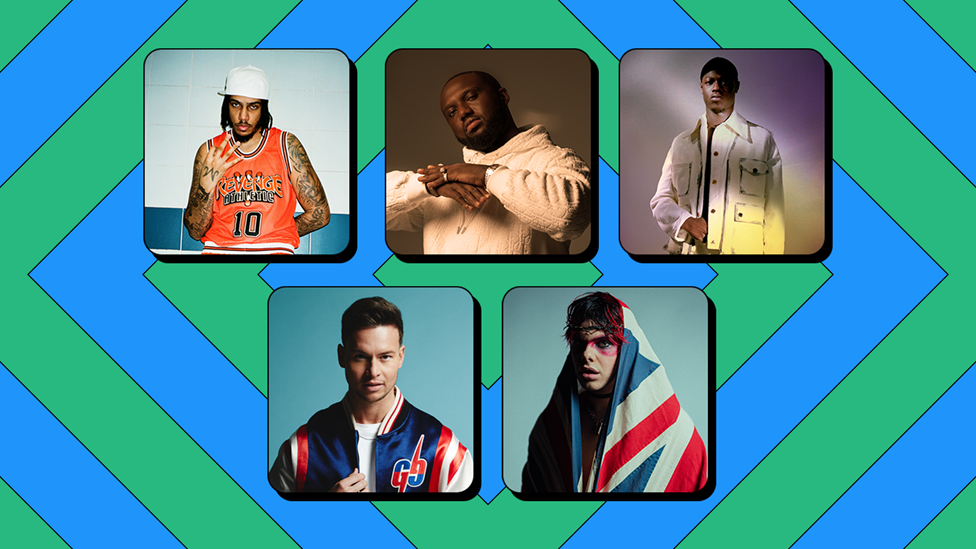 2021 Male Solo Artist nominees announced!
The 2021 Male Solo Artist nominees, in association with Amazon Music, are:

AJ Tracey
Headie One
J Hus
Joel Corry
Yungblud

AJ Tracey is shortlisted twice; one nod in the British Single category, and a second for Male Solo Artist, along with Yungblud, Joel Corry (who is also in Breakthrough Artist and British Single), J Hus and Headie One. J Hus earns a second nomination in Mastercard Album, whilst Headie One also features in the shortlist for British Single.

Joel Corry and Headie One have both had a strong 18 months. Joel's single 'Head & Heart' (also shortlisted) sat at No.1 in the UK for 6 weeks and Headie One's debut album 'Edna' debuted at No.1 in the UK. He has also seen acclaim for several more tracks he has featured in.

Yungblud and J Hus both saw their respective 2020 albums top the UK charts upon release, with 'Big Conspiracy' becoming J Hus' first UK No.1.

AJ also released an acclaimed project 'Secure The Bag! 2' and found success collaborating with fellow rappers on tunes such as 'Rain', 'Ain't It Different' and 'Bringing it Back'.
Check out the Official Playlist for the BRIT Awards 2021 from Amazon Music below.