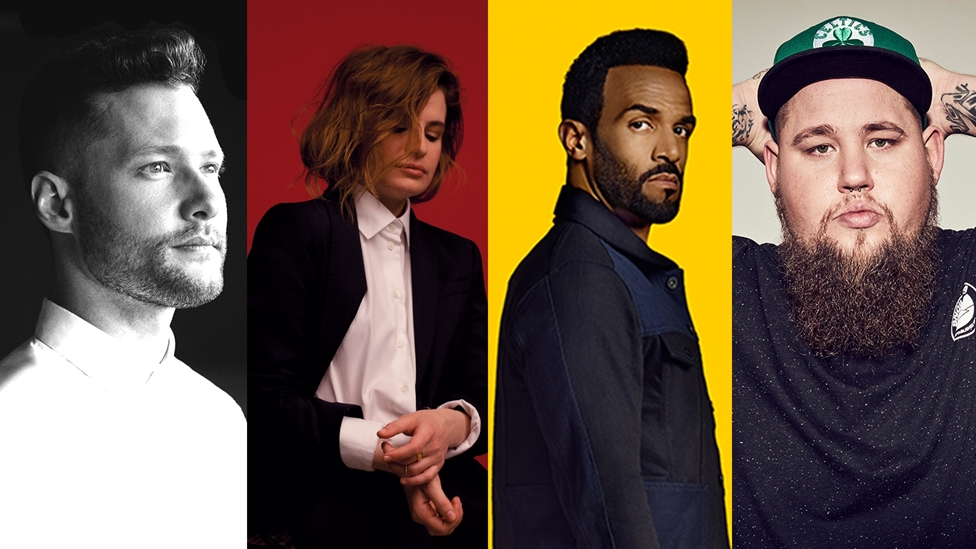 BRITs Nominations Show 2017
We're really excited to announce that The BRITs 2017 nominations will be announced as part of a primetime Saturday evening slot on 14 January, hosted by the one and only Emma Willis and featuring an incredible line-up of artists performing live!

Performing some of the biggest songs of the year, Craig David, Calum Scott and Christine and The Queens will grace our stage, alongside our BRITs Critics' Choice 2017 winner, Rag'n'Bone Man.

Speaking about the nominations launch show, BRITs Chariman Jason Iley said:
"I'm delighted that they are all taking part in this new BRITs Nominations Launch event on the 14th January. To add to this already stellar line-up we are also thrilled to have Emma Willis as our host. She's one of the most talented presenters on TV and adds another level to what promises to be one of the best BRITs launches in recent years."

Craig said: "I'm absolutely thrilled to be involved with The BRITs this year which always showcases the best of British and International music and highlights how important our industry is on a global scale."

French artist Christine and the Queens has stormed the charts and dominated the festival season in 2016. Having recently completed her UK tour Christine and the Queens' Heloïse Letissier has been one of the most talked about artists of the year. A huge star in her own country, her synth pop style combined with a unique and genuine stage presence has seen her album 'Chaleur Humaine' make waves in both the US and UK.
Calum Scott's debut single, a cover of Robyn's 'Dancing On My Own', peaked at number 2 in the UK Charts and was the biggest selling song of Summer 2016.
2016 has already been a massive year for Rag'n'Bone Man, as his track 'Human' has been No. 1 in Germany, Switzerland, Belgium and Austria, as well as topping the Official Chart's Trending Track list for two weeks in a row and peaking in the UK Charts at No. 2. He has performed a sold out show at O2 Brixton Academy and appeared at Glastonbury and Loveboxx festivals this summer.
The nominations show will be hosted by Emma Willis. With an extremely impressive C.V. Emma has a unique down to earth style and professionalism that that has seen her become highly sought after. Coupled with her love of music she is the perfect choice to host the BRIT nominations.

Emma said: "I've always been a massive fan of The BRIT Awards, it's one of the most fun nights of the year. I watch it religiously so I couldn't be more excited to be a part of the team and to reveal all the nominations for 2017."

The 2017 BRIT nominations will be announced on Saturday 14 January live on ITV.