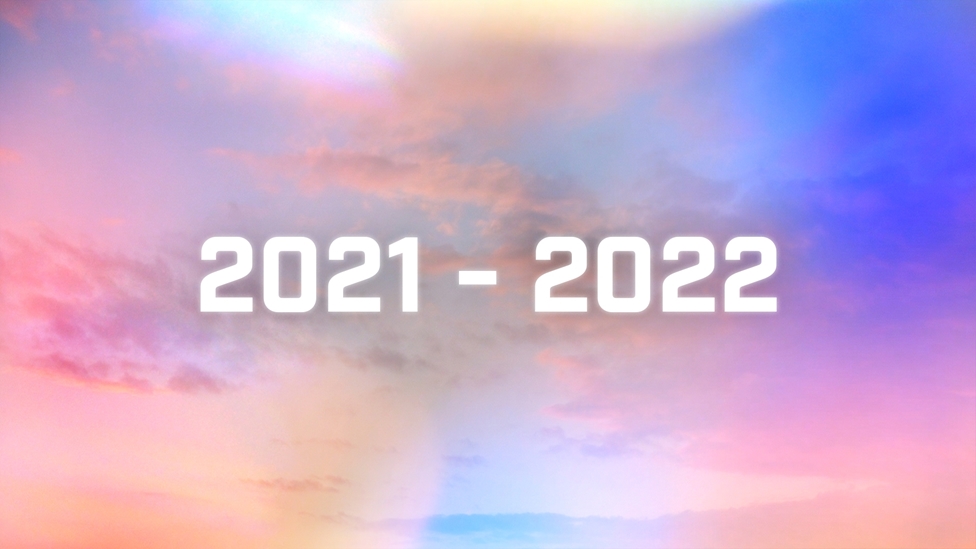 In Memoriam: May 2021 – February 2022
The BRIT Awards pay tribute to some of the many artists, musicians, industry figures and other creative talents who were sadly lost to us in recent months, but whose legacy in shaping our musical heritage and popular culture will always endure.
May 2021

Fred Dellar
n/a – May 2021
English music journalist, who wrote prolifically for the NME between the 70s and 90s, among other music titles, compiling their crossword as well as his acclaimed "Fred Facts", which at one point were given their own Factory Records Factory number.

Marcel Stellman
15 Feb 1925 – 2 May 2021
Belgian born but British-based songwriter and record producer, who wrote for artists such as Charles Aznavour, Cilla Black, The Shadows and Petula Clark among others. His most famous song was "Tulips From Amsterdam", and he also introduced the C4 TV show Countdown to the UK.

Tommy West (Thomas Picardo)
17 Aug 1942 – 2 May 2021
American record producer and singer-songwriter whose career began in the late Fifties when he co-founded the doo-wop group The Criterions, enjoying a pop hit soon after with "I Remain Truly Yours".

Lloyd Price
9 Mar 1933 – 3 May 2021
US R'n'B singer, whose mega hit "Personality" in the 1950s landed him with the nickname "Mr. Personality". He had already been hugely successful with his first recording "Lawdy, Miss Clawdy", but this proved the peak of his success until in 1998 he was inducted into the Rock and Roll Hall of Fame.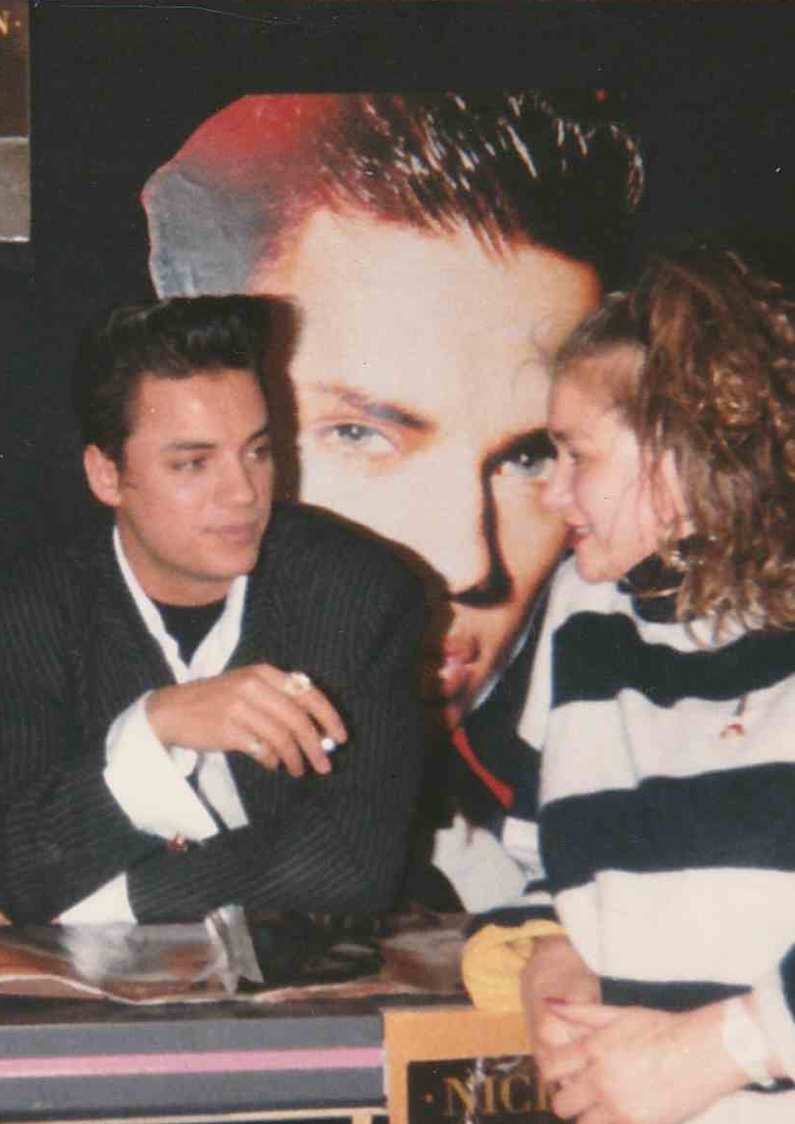 Nick Kamen (Ivor Neville Kamen)
15 Apr 1962 – 4 May 2021
One of the 'faces' of the Eighties, who came to prominence as a male model, most notably in a famous Levi's jeans TV ad, but also enjoyed success as a singer and songwriter, achieving hits with his singles "Each Time You Break My Heart" and "I Promised Myself".

Pervis Staples
18 Nov 1935 – 6 May 2021
American vocalist part of the famous gospel and R'n'B family group The Staples Singers, known for such 70s hits put out on the iconic Stax record label as "Respect Yourself", "I'll Take You There" and "Let's Do It Again".

Julie Ellen "Tawny" Kitaen
5 Aug 1961 – 7 May 2021
US film and TV actor and model who featured in a number of heavy metal and rock music videos in the 1980s, including Whitesnake's "Still of the Night" and "Here I Go Again".
Freddy Marks
10 Sep 1949 – 20 May 2021
British actor and musician most known as being in the musical threesome Rod, Jane and Freddy that featured in children's TV programming such as "Rainbow" in the Seventies, Eighties and early Nineties.

Florian M. Pilkington-Miksa
3 Jun 1950 – 20 May 2021
British drummer who featured in the original and reformed line-ups of rock band Curved Air and who worked with various other artists including Kiki Dee. His creative talents also extended to sculpting.

Samuel E. Wright
20 Nov 1946 – 24 May 2021
US actor and singer who portrayed Dizzy Gillespie in the Charlie Parker biopic "Bird", as well as Mufasa in the Broadway performance of "The Lion King", but is perhaps best-known as the voice of Sebastian in Disney's "The Little Mermaid" and providing the vocals to the Academy Award-winning song "Under The Sea".
John Davis
31 Aug 1954 – 24 May 2021
US vocalist best known as the stand in singer for Eighties band Milli Vanilli as well as the Real Milli Vanilli. He performed the 1989 track "Girl You Know It's True".

Patrick Sky (Patrick Linch)
2 Oct 1940 – 26 May 2021
Versatile US musician who also sang, wrote and produced. He was most known for his acclaimed Seventies folk album "Songs That Made America Famous".

Kevin Clark
3 Dec 1988 – 26 May 2021
American child actor and musician who played the role of drummer Freddy Jones in the 2003 film "School of Rock".

BJ Thomas (Billy Joe Thomas)
7 Aug 1942 – 29 May 2021
US singer acclaimed for his success with pop, country, and Christian songs in the Sixties and Seventies. Best known for the classic track "Raindrops Keep Fallin' on My Head", from the soundtrack of the popular film Butch Cassidy and the Sundance Kid, which spent four weeks at the top of the US chart.

Phil Johnstone
1 Sep 1957 – 31 May 2021
British songwriter, musician and record producer most regarded for his acclaimed work with artist Robert Plant. His songwriting credits include Plant's Billboard No.1 Rock hit, "Heaven Knows" as well as other songs on the "Now and Zen" album.
June 2021

Ashley Forbes
N/a – Jun 2021
Scottish born British music executive who was Head of A&R Admin and worked at Universal Music for 32 years, first at Virgin then Virgin EMI and EMI itself. She was close to a number of leading artists including the Spice Girls, Chemical Brothers, Queen, Emeli Sandé and Bastille.
David Joseph CBE, Chairman of Universal Music UK said of Ashley: "In all her time at the heart of the A&R team at Virgin and EMI – head of A&R admin doesn't fully reflect the magnitude of her importance – Ashley always saw her role as making things happen for other people. It was never, ever about her. It was always about the music. Ashley was genuinely the heart of the label and always there for anyone who needed her – countless artists but for so many colleagues also. Generosity and creativity were what made her such a wonderful, unforgettable person." (@ Music Week).
Alan Lewis
1945 – Jun 2021
Highly respected British music journalist Alan Lewis, who edited NME, Kerrang! and Sounds, and wrote for many others and influenced the careers of numerous music writers.

Penny Kemp
1949 – 12 Jun 2012
British environmentalist and Green Party activist who was associated with the Glastonbury Festival, working to promote its environmental credentials.

Gift of the Gab (Timothy Parker)
7 Oct 1970 – 18 Jun 2021
US rapper who was widely known in his home state of California through his collaborations with hip hop duo Blackalicious and hip hop crew Quannum Projects.

Peter Zinovieff
26 Jan 1933 – 23 Jun 2021
English composer and sound engineer who, in the Sixties through his company Electronic Music Studios, created the VCS3 synthesizer – popular with early prog rock bands including Pink Floyd as well as more mainstream artists such as David Bowie. He went on to become a noted composer of electronic music.

Johnny Solinger
7 Aug 1965 – 26 Jun 2021
US singer-songwriter who worked with various rock bands and artists but was most regarded as the lead singer of Skid Row over a 15 association with the group.

John Lawton
11 Jul 1946 – 29 Jun 2021
English rock and blues singer who worked with a number of bands including Uriah Heep and the Les Humphrey Singers as well as leading rock artists such as David Coverdale.
July 2021

Sanford Clark
24 Oct 1935 – 4 Jul 2021
US country singer and musician who also embraced rockabilly and was most known for his Fifties hit "The Fool".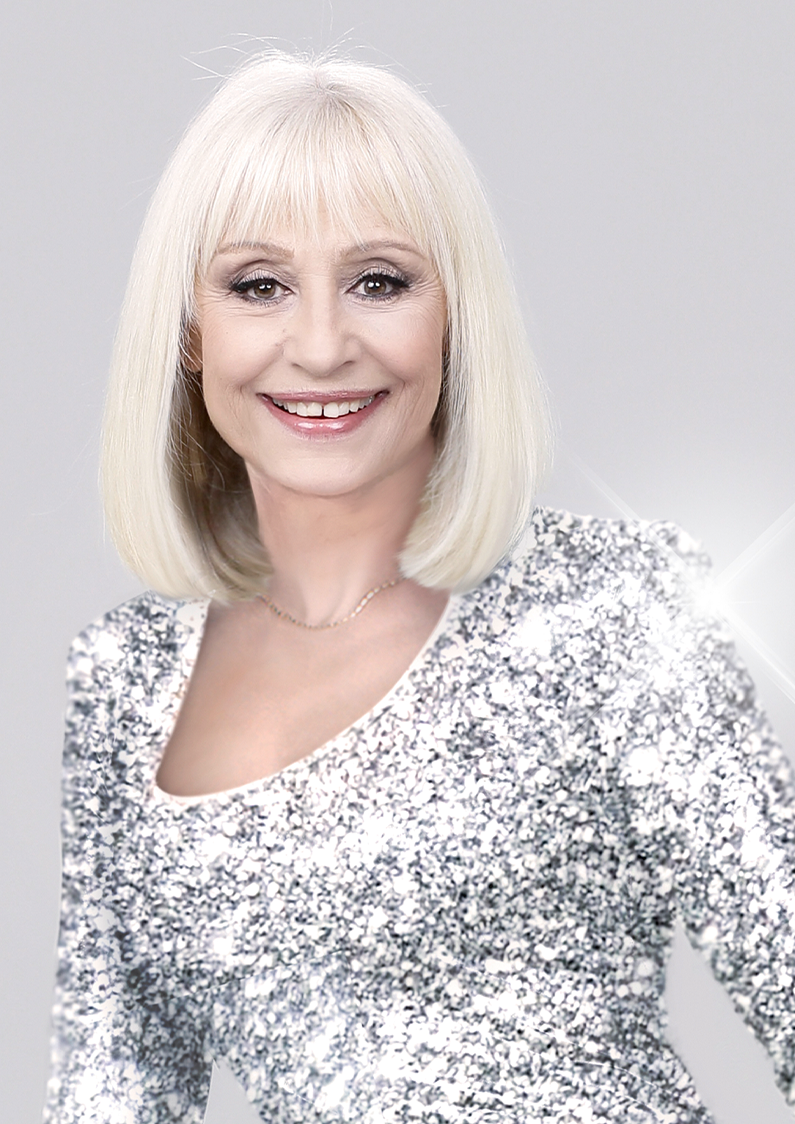 Raffaella Carrà (Raffaella Pelloni)
18 June 1943 – 5 Jul 2021
An icon of Italian entertainment – singer, dancer and film actress, but known mostly as a much-loved TV show host and presenter over a 50 year career. Also hugely popular in Spain and Latin America and known globally, Raffaella enjoyed top 10 success in the UK singles charts with "Do It Do It Again" in 1978.

Jonathan 'Jono' Coleman OAM
29 Feb 1956 – 9 Jul 2021
British-born but Australian-raised media personality and broadcaster, who reached his widest audience as the co-presenter with Russ Williams of the Russ and Jono Breakfast Show on Virgin Radio in the 1990s.

John 'Hutch' Hutchinson
N/a – Jul 2021
English rock and jazz guitarist who collaborated with David Bowie among various artists, including on the 1973 Spiders From Mars tour and also performing on an early recording of 'Space Oddity'.

Bob Sargeant
c.1940s – 13 Jul 2021
English musician and performer who became a prominent record producer during the Seventies and Eighties New Wave era, working with such bands as Joy Division and The Cure as well as The Ruts, the Monochrome Set, The Beat and The Damned among many others.

Jeff LaBar
18 Mar 1963 – 14 Jul 2021
US musician best known for playing lead guitar with glam rock band Cinderella.
Gary Corbett
15 Jul 1968 – 14 Jul 2021
US rock musician who was a former keyboardist with the band KISS but spent much of his career with the rock group Cinderella.

Biz Markie (Marcel Theo Hall)
8 Apr 1964 – 16 Jul 2021
US rapper, DJ and record producer most known for his late Eighties, international hip hop hit "Just A Friend".

Robby Steinhardt
25 May 1950 – 17 Jul 2021
US violinist and vocalist who gave expression to his talent in the world of rock, most notably with MOR band Kansas.

Martin Kahan
1947 – 18 Jul 2021
Acclaimed US music video director who worked with rock acts in particular including Kiss, Rush and Bon Jovi.

Chuck E. Weiss (Charles Edward Weiss)
18 Mar 1945 – 20 Jul 2021
US singer and songwriter who came out of the LA scene. Weiss was known for his rhythmic style and an eclectic mix of blues, rock and beat poetry.

Sir Colin Southgate
24 Jul 1938 – 26 Jul 2021
British music executive who oversaw the demerger of Thorn EMI in the Nineties to become CEO of EMI as one of the major powerhouses of music. Later that decade he became Chair of the Royal Opera House.

Mike Howe
21 Aug 1965 – 26 Jul 2021
US rock and heavy metal vocalist who was lead singer with bands including Metal Church, Heretic and Snair.

Joey Jordison (Nathan Jonas Jordison)
26 Apr 1975 – 26 Jul 2021
American musician and songwriter, most celebrated as a founding member and drummer for the cult US metal band Slipknot, but who also collaborated with many other rock acts.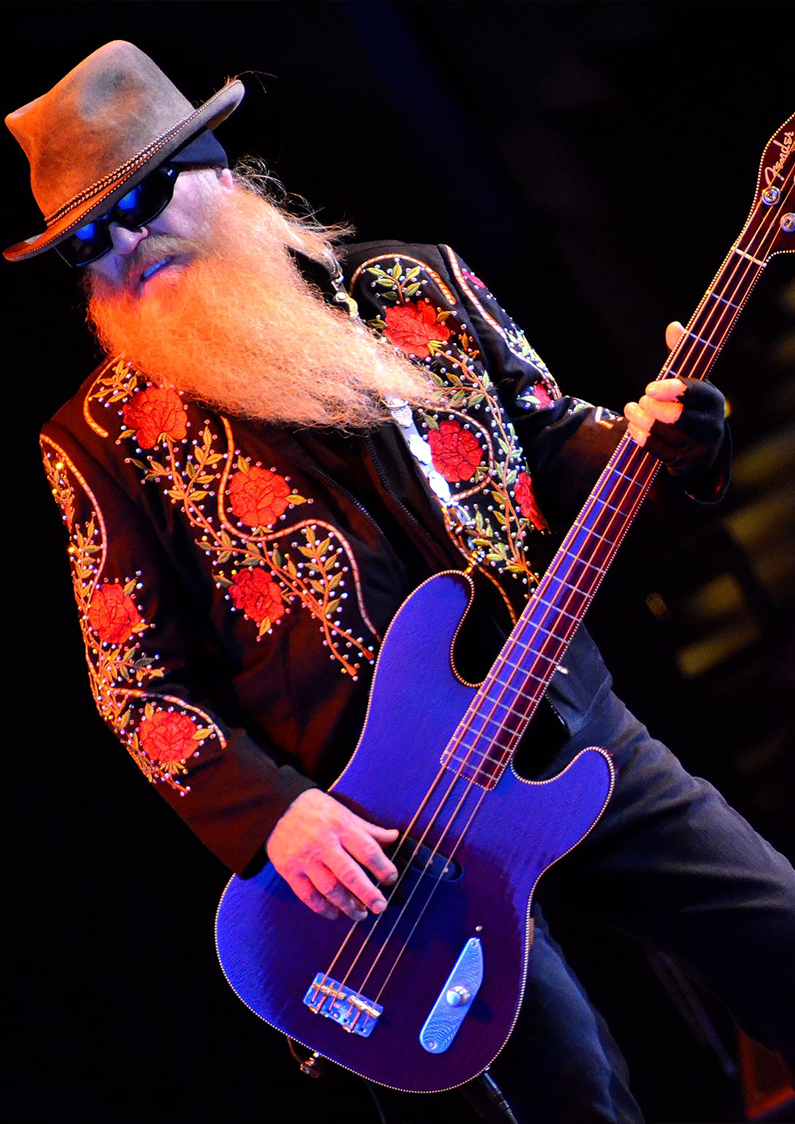 "Dusty" Hill (Joseph Michael Hill)
19 May 1949 – 27 Jul 2021
Versatile US musician and ZZ Top legend, who provided bass, keyboards and vocals over a 5-decade career with the band, earning him an induction into the Rock n Roll Hall of Fame.
Ron Popeil
3 May 1935 – 28 Jul 2021
US inventor and entrepreneur who founded the Ronco record label and went on to became a media personality in the Sixties with his TV ads and catchphrase "But wait, there's more!".

Charles Connor
14 Jan 1935 – 31 July 2021
US musician best known as the drummer in Little Richard's band, and whose drumming was said to be the inspiration of Richard's iconic "a-wop bop-a loo-mop, a-lop bam-boom" intro to his smash hit "Tutti Frutti".

Paul Cotton
26 Feb 1943 – 31 Jul 2021
American guitarist and singer-songwriter who found his widest audience as a member of the rock group Poco and as the writer of their international hit "Heart of The Night".

August 2021

K-HAND (Kelli Hand)
15 Sep 1964 – 3 Aug 2021
US DJ and musician out of the Detroit scene, whose greatest legacy is arguably her role in encouraging more Black women to enter the techno and electronic creator communities of the 1990s – earning her the title First Lady of Detroit Techno.

Jean 'Binta' Breeze MBE (Jean Lumsden)
11 Mar 1956 – 4 Aug 2021
Jamaican-born, British-based musician, writer and dub poet, who gave expression to the experience of Black women through her unique fusion of reggae and spoken word.

Paul Johnson
11 Jan 1971 – 4 Aug 2021
US musician, DJ and producer – a Chicago house legend known for his self-taught DJ style of house music and the nurturing of up-and-coming producers. He also produced a number of singles including the global hit "Get Get Down".

Les Vandyke (John Worsley aka Johnny Worth)
21 Jun 1931 – 6 Aug 2021
British singer songwriter most active from the 1950s through to the 1980s. He composed for many artists including No.1 hits for Adam Faith, such as "What Do You Want?", while his songs were also recorded by Barbra Streisand, Engelbert Humperdinck, Shirley Bassey, Petula Clark and Herman's Hermits among others.

Dennis "Dee Tee" Thomas
9 Feb 1951 – 7 Aug 2021
American musician and songwriter who was a founding member of Kool and the Gang, contributing sax, vocals and MC duties to help give the band its distinctive Seventies funk sound.

Walter Yetnikoff
11 Aug 1933 – 8 Aug 2021
US-based global music record industry executive, who was President of CBS Records International from 1971 to 1975 and then President and CEO of CBS Records between 1975 and 1990. He played a key role working with major signed artists such as Barbra Streisand, Bruce Springsteen, Gloria Estefan and Michael Jackson.

Nanci Griffith
6 Jul 1953 – 13 Aug 2021
Grammy Award winning US country and folk musician and singer-songwriter, who also campaigned in the fight against AIDS and for social justice. Widely regarded for her performance of the song "From A Distance".

Paul Kinder
6 Jul 1953 – 14 Aug 2021
UK music industry executive and A&R who began his career at GTO Records in the 70s, before moving to Ghetto Records, Virgin Records, Chrysalis Publishing and then setting up Cooking Vinyl Publishing. He worked with artists ranging from Donna Summer, Rod Temperton, The Walker Brothers, and the Spice Girls.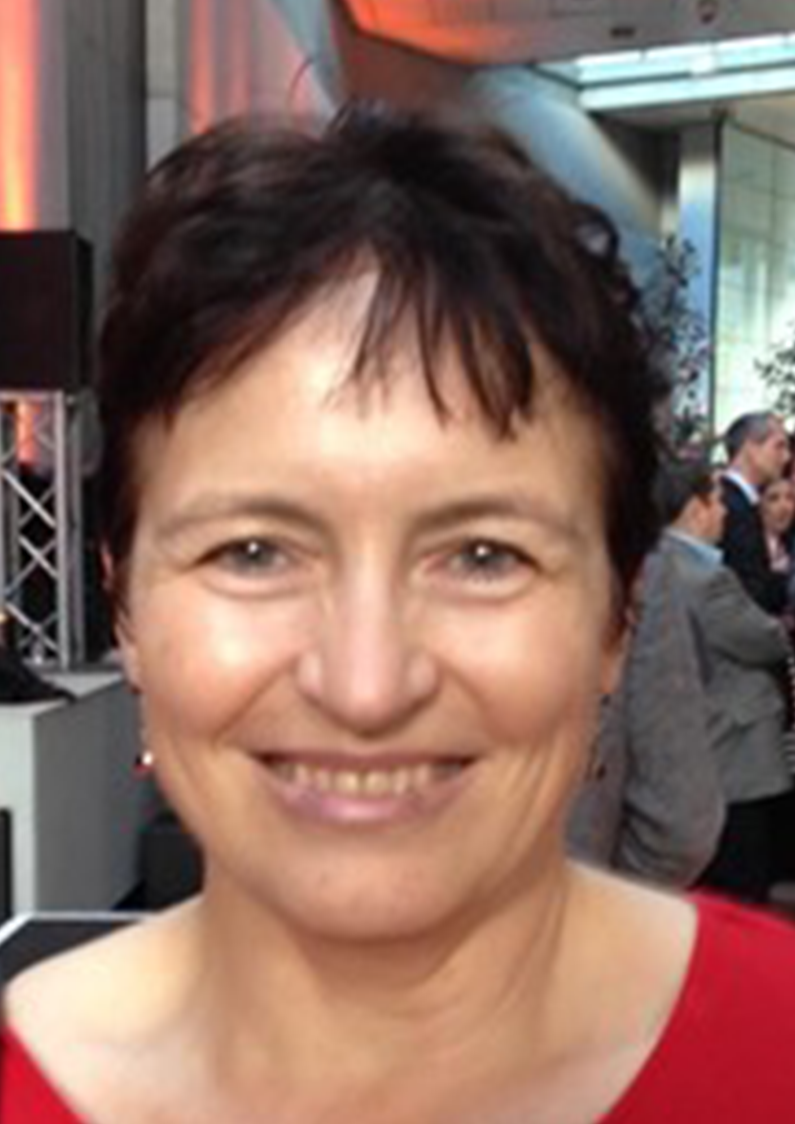 Sara John Nevrkla
4 Jul 1959 – 14 Aug 2021
British music and creative industries lawyer who specialized in copyright and contracts, representing clients as diverse as Carlton Communications and Pink Floyd. In 1990 Sara joined the BPI as its Director of Legal Affairs, leading to an appointment later that decade working with DCMS to promote the value of music and the creator economy. Sara then joined EMI as VP Government Affairs Europe, and was heavily involved in legislation to extend EU copyright term for sound recordings. Sara pursued a portfolio career after EMI, which included advising the DCMS Select Committee as well as government ministers , while she helped to set up the Creative Industries Federation (CIF).
Sara was committed to charitable and community work, sitting on the board of The Young Persons Concert Foundation and more recently on the policy campaign Best for Britain. Since 2021 Sara had been an advisor to the Hipgnosis Songs Fund, and campaigned for songwriter rights.

Don Everly (Isaac Donald Everly)
1 Feb 1937 – 21 Aug 2021
American singer who, with his brother Phil, formed part of the iconic Everly Brothers – one of music's most successful pop acts. Known for their distinctive harmonies, The Everly Brothers enjoyed a string of global hits in the Fifties and Sixties, including "Bye Bye Love", "Wake Up Little Susie", "All I Have To Do Is Dream" and "Cathy's Clown".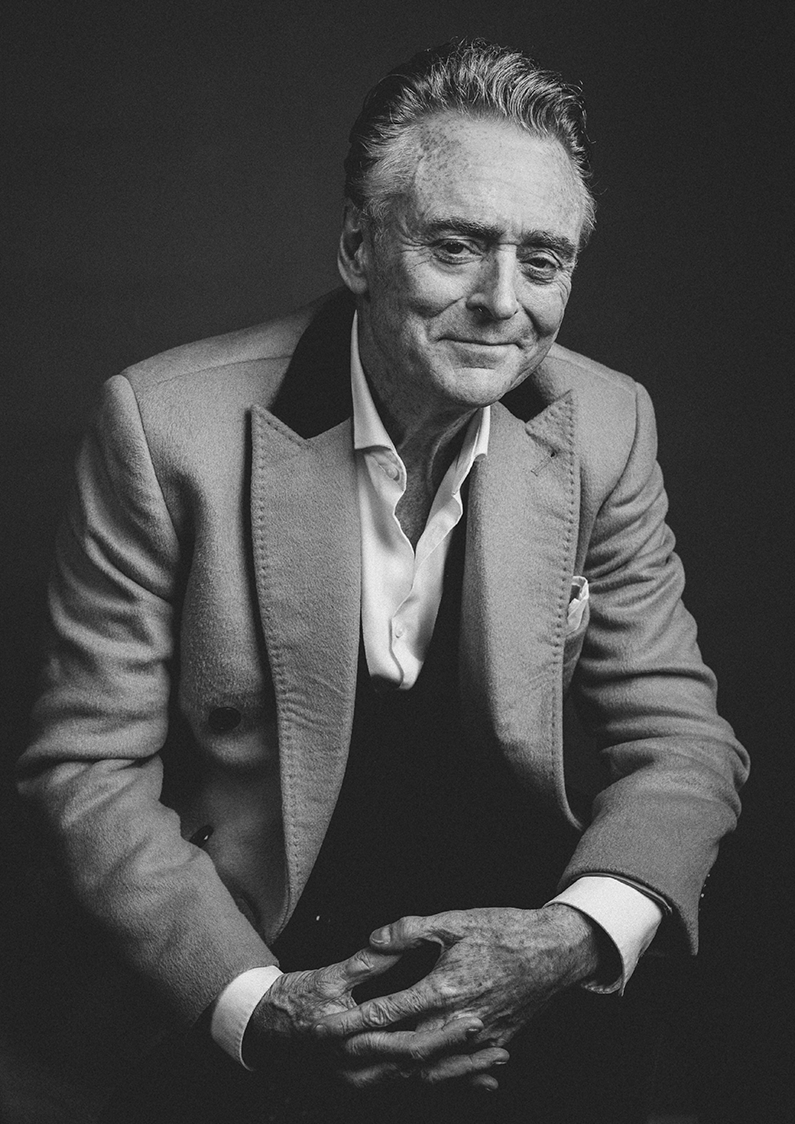 Brian Travers
7 Feb 1959 – 22 Aug 2021
English musician who was most widely known as a founder member and the saxophonist to Eighties pop reggae band UB40 – contributing to over 70 million records sold worldwide.

Eric Wagner
24 Apr 1959 – 22 Aug 2021
US rock and metal vocalist most known for performing with 'doom metal' group Trouble, which he founded in the late Seventies. He also worked with various artists including Dave Grohl and Danny Cavanagh.

Charlie Watts
2 Jun 1941 – 24 Aug 2021
One of the founding members of iconic rock band The Rolling Stones in 1963. His jazz and R'n'B influenced drumming helped to define the band's distinctive sound across 30 studio albums, 33 live album recordings and countless stadium tours. Described by Sir Paul McCartney as 'the rock' on which the band was built.

Tom Bradley
N/a – 25 Aug 2021
British music industry executive and consultant who chaired the Music Publishers Association and the MCPS and CLA, and also held positions at AIR studios, EMI Music Publishing and A&M Records among his various roles.

Kenny Malone
4 Aug 1938 – 26 Aug 2021
US drummer and musician whose talent was prized in the folk and country music communities and saw him work with many of the greats, including Johnny Cash, Ray Charles and Dolly Parton – for whom he provided the percussion on her 1973 hit record "Jolene".

Lee "Scratch" Perry OD (Rainford Hugh Perry)
20 Mar 1936 – 29 Aug 2021
Jamaican singer and record producer of note and a pioneer of dub music. Regarded as an icon by many, Perry helped to develop remixing and other studio effects to create a unique sound and production style. He collaborated with many reggae and rock greats including Bob Marley, Beastie Boys and The Clash.

Ron Bushy
3 Dec 1941 – 29 Aug 2021
US musician and percussionist best known as the drummer in the rock outfit Iron Butterfly, memorably performing the key drum solo in their 1968 psychedelic hit In-A-Gadda-Da-Vida.
September 2021

Adalberto Álvarez
22 Nov 1948 – 1 Sep 2021
Award-winning Cuban musician – a pianist and musical director, who also composed. In the 1970s and Eighties he helped to popularise the indigenous Son style of music, before going on to pursue a career in politics.

Michail "Mikis" Theodorakis
29 Jul 1925 – 2 Sep 2021
Prolific Greek composer and lyricist who scored acclaimed film soundtracks, most notably "Zorba The Greek" and "Serpico". His composition for "The Mauthausen Trilogy" is considered as one of the most moving works about The Holocaust. He was also a political activist, a longstanding MP and a Government Minister.

Rickie Lee Reynolds
1949 – 5 Sep 2021
American musician who was the founder and guitarist of the Southern US rock act Black Oak Arkansas.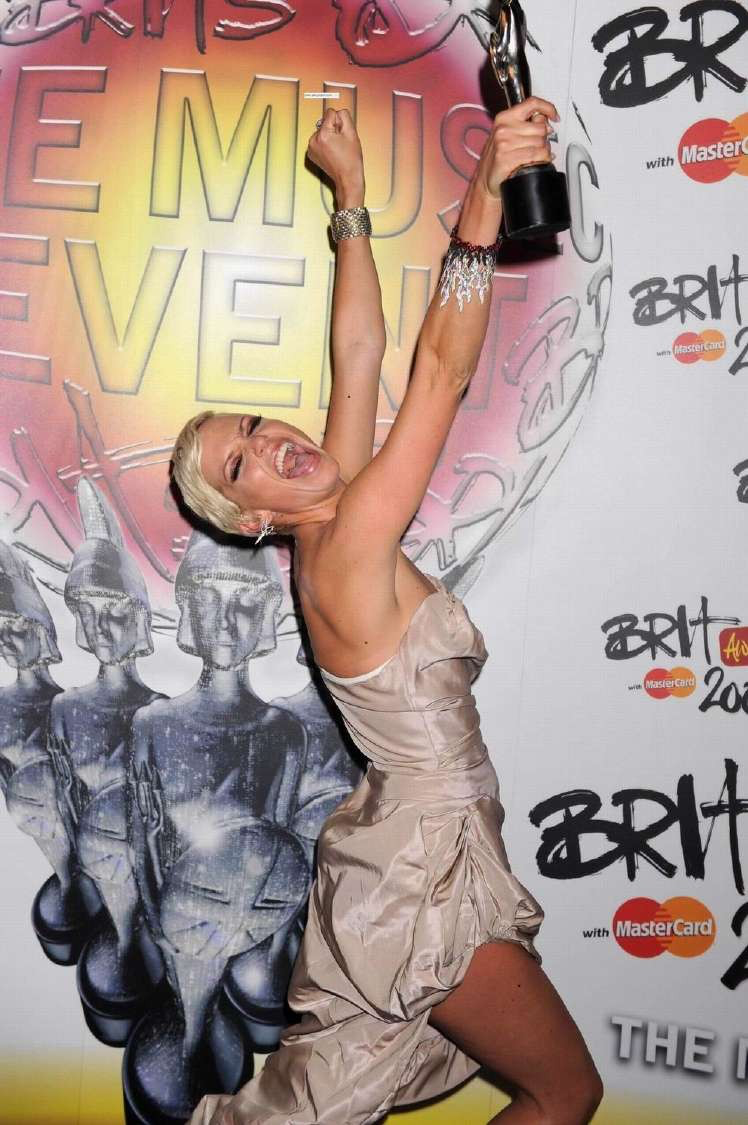 Sarah Harding (Sarah Nicole Hardman)
17 Nov 1981 – 5 Sep 2021
Singer with the hugely successful pop band Girls Aloud that first came to public attention through the reality series "Popstars: The Rivals". With Girls Aloud Sarah claimed 20 top-ten UK singles, including such No.1 hits as "The Promise", which earned the group a BRIT Award. More recently, Sarah pursued a successful career as a film and TV actress, also winning Celebrity Big Brother in 2017.

Donald Zec OBE
12 Mar 1919 – 6 Sep 2021
British journalist most associated with the Daily Mirror, and who famously had tea with The Beatles and was involved in the celebrated 'bed in' in an Amsterdam hotel by John & Yoko.

Carl Bean
26 May 1944 – 7 Sep 2021
US Motown singer and LGBT and social activist, known for his gay anthem "I Was Born This Way". He went on to found the Unity Fellowship Church Movement that was particularly welcoming of LGBT African-Americans.

Matthew Strachan
11 Dec 1970 – 8 Sep 2021
British composer and singer-songwriter most known for writing TV theme tunes including for "Who Wants to Be A Millionaire", "The Detectives" and BBC's "Question Time".

Michael Chapman
24 Jan 1941 – 10 Sep 2021
British singer-songwriter and guitarist who learned his craft in jazz and then honed it as a folk performer as part of the 'progressive' music scene. A respected recording artist who toured and released over 50 albums.

Roger Newell
1948 – 10 Sep 2021
British guitarist who worked extensively as a member of Rick Wakeman's group and is best known for performing on the rock star's 1974 album "Journey to the Centre of the Earth" among other albums.

Freddie Combs
30 Sep 1971 – 10 Sep 2021
American musician and singer-songwriter who used his vocal talent to serve his Christian evangelical beliefs, and who came to public prominence in the US version of the X Factor in 2021.

María Mendiola
4 Apr 1952 – 11 Sep 2021
Spanish singer and part of the Seventies cult duo Baccara, scoring a global hit with "Yes Sir! I Can Boogie", which has since gone on to become a euro-disco classic, beloved of football supporters as well as music fans.

George Wein
3 Oct 1925 – 13 Sep 2021
US music promoter and festivals organiser, musician and producer, who worked across jazz and played a key founding role in the Newport Jazz Festival and New Orleans Jazz and Heritage Festival.

Colin Bailey
9 Jul 1934 – 20 Sep 2021
US-based musician and percussionist, who was born in England. During the Fifties and Sixties he played and toured extensively with artists ranging from Winifred Atwell and Clare Fischer to jazz greats Dizzy Gillespie, Chet Baker, Miles Davis and Benny Goodman. He performed well into the Nineties.

Sara Dash
18 Aug 1945 – 20 Sep 2021
US soul and R'n'B singer who worked with artists including The Rolling Stones but was best known for being a member of Patti LaBelle & The Bluebells and then featured in the Labelle line up.

Julz Sale
c.1950s – 20 Sep 2021
English vocalist and guitarist and influential musician, who was a founding member of the post-punk Eighties Leeds band Delta 5, and who previously worked for independent record label Rough Trade.

La Prieta Linda (Enriqueta Jiménez Chabolla)
4 Jul 1933 – 21 Sep 2021
Mexican singer and actress, considered part of the "golden age" of Mexican cinema.

Richard H. Kirk
21 Mar 1956 – 21 Sep 2021
British electronic and techno musician and part of Seventies-formed arts group Cabaret Voltaire.

Bob Moore
30 Nov 1932 – 22 Sep 2021
American musician and orchestra leader who worked with Elvis Presley and Roy Orbison among others, and was also known for his double bass play for the Seventies group the Nashville A-Team.

Patti Hammond (Patricia Whittle)
29 Jun 1950 – 22 Sep 2021
Hong Kong born British dancer who was classically trained in ballet, and also appeared in film, but is most fondly remembered in the nation's living rooms for her performances in dance troupe Legs and Co. on BBC Top of the Pops in the 1970s and Eighties.

Jan Stanienda
22 Jan 1953 – 22 Sep 2021
Decorated Polish violinist and a member of the Polish Chamber Orchestra, before becoming its concertmaster and a soloist and then moving on to other celebrated orchestras. Stanienda went on to work with many classical greats ranging from Yehudi Menuhin to Barbara Hendricks.

Pee Wee Ellis (Alfred James Ellis)
21Apr 1941 – 23 Sep 2021
US musician who started in jazz and eventually settled in England. Ellis was noted for his saxophone play in James Brown's band in the Sixties, performing on such songs as "Say It Loud", "I'm Black and Proud" before working with a range of other artists, including Van Morrison.

Robert Altman
10 Oct 1944 – 24 Sep 2021
American photographer who made his name across popular culture, fashion and music – working extensively with Rolling Stone magazine while also working in TV production.

Patricio Manns
3 Aug 1937 – 25 Sep 2021
Versatile Chilean artist who, along with singing and composing, was also a journalist, author and poet.

George Frayne IV (aka Commander Cody)
19 Jul 1944 – 26 Sep 2021
American musician – vocalist and keyboard player – who in 1967 founded the country rock and rockabilly outfit Commander Cody and His Lost Planet Airmen.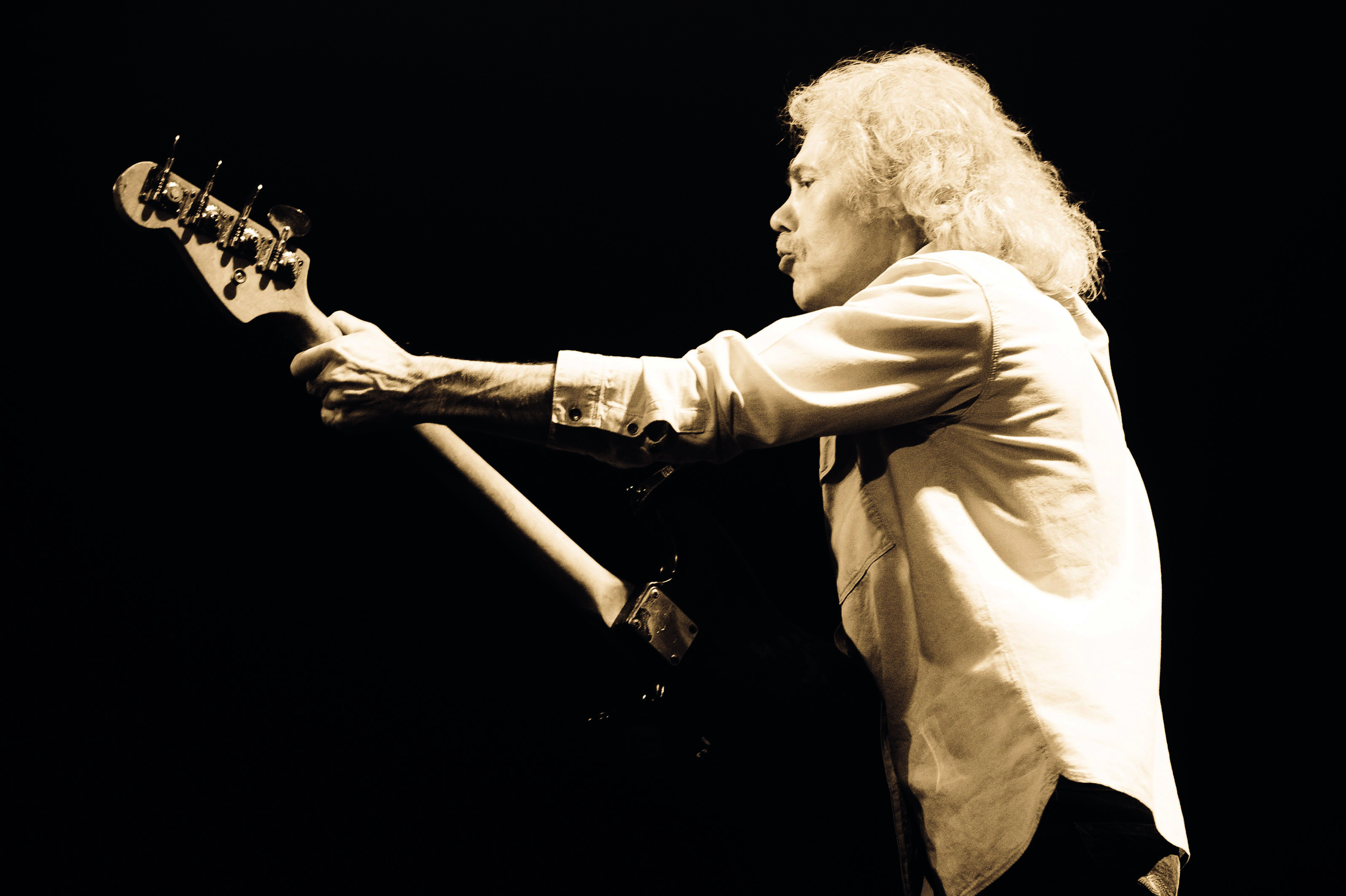 Alan Lancaster
7 Feb 1949 – 26 Sep 2021
British guitarist, vocalist and songwriter who, with Francis Rossi, was a founding member of Status Quo in 1962, playing bass for them for nearly two decades up to 1985 and then in subsequent years. His final performance with the rock band was at Live Aid at Wembley Stadium on 13 July 1985.

Andrea Martin
14 Apr 1972 – 27 Sep 2021
American R'n'B singer and record producer, but who really made her mark as a prolific award-winning songwriter, penning hits for leading female artists ranging from Angie Stone, Toni Braxton and En Vogue to Leona Lewis, Jennifer Hudson and Paloma Faith, as well as for performers such as Nelly.

Greg Gilbert
1977 – 30 Sep 2021
English musician, poet and visual artist who fronted Noughties indie rock band Delays. The Southampton group released a number of records including their 2004 debut album "Faded Seaside Glamour", which made the Official Albums Chart Top 20.

Steve Strange
1968 – Sep 2021
British music industry executive – hugely popular and respected live agent and co-founder of X-ray Touring. He worked with numerous major artists, ranging from Coldplay, Snow Patrol and Garbage to Tim Burgess and Eminem among many others, helping to develop their careers and that of breakthrough talent.

October 2021

Bob Fisher
1947 – October 2021
English record label executive, PR and catalogue expert, who began his career in music journalism. Over a 40 year career in both the UK and US he worked for a number of major and indie labels including EMI, Charly Records, Motown, Cherry Red and the label he founded, Acrobat Records.

Lyndell Mansfield
1986 – 1 Oct 2021
Australian hair and beauty stylist, who was mostly known in the world of fashion but also worked with leading music artists.

Pat Fish (Patrick Huntrods)
20 Dec 1957 – 5 Oct 2021
British musician most known for his work as a member of the Jazz Butcher band.

Everett Morton
5 Apr 1950 – 8 Oct 2021
Caribbean born musician who grew up in Birmingham's music scene as a reggae drummer and percussionist, who came to wider prominence in the Seventies and Eighties as a member of the ska band The Beat.

Jem Targal
28 Feb 1947 – 8 Oct 2021
Versatile rock musician – bassist, vocalist and songwriter, most known for his work with cult psychedelic band Third Power.

Sean Kilkenny
1970 – 8 Oct 2021
US musician who was a founder member of New York punk/alternative band Dog Eat Dog, having joined them from the group Mucky Pup. The band's 1994 debut album, "All Boro Kings", sold more than 600,000 copies worldwide, while their single "No Fronts" made the UK Top 10.

Dee Pop
1965 – 9 Oct 2021
US percussionist and drummer with the post punk band Bush Tetras, who was part of the alternative New York scene.

Tom Leighton
N/a – 10 Oct 2021
English musician – singer and guitarist – who fronted Midlands rock band Wolf Jaw, originally known as Bad Flowers.

Paddy Moloney
1 Aug 1938 – 11 Oct 2021
Irish musician who also produced and composed and most notably was one of the founder members of Irish folk group The Chieftans, performing on all their albums.

Deon Estus
4 Jul 1956 – 11 Oct 2021
US born but British based musician and singer, most regarded for playing bass with Wham! And then George Michael as a solo artist. In 1989 Estus also released his own solo single, "Heaven Help Me", featuring Michael on vocals, and reaching No.5 on the Billboard charts.

Andrea Haugen
1969 – 13 October, 2021
German rock musician, gothic writer, actor and model but who is most known as being part of the black metal scene. She also developed a cult following for her "ambient pagan music" as well as for her guest appearances on Cradle Of Filth's 1994 album "The Principle Of Evil Made Flesh".

Alan Hawkshaw BEM
27 Mar 1937 – 16 Oct 2021
English composer and musician, known for his work with film and TV, including writing the theme tunes to Grange Hill and Countdown. He also achieved chart success, penning a No.1 Billboard dance hit "Here Comes That Sound Again" with his band Love De-Luxe, and he worked with numerous artists including David Bowie.

Ron Tutt
12 Mar 1938 – 16 Oct 2021
American drummer and percussionist most famous for performing on numerous Elvis Presley recordings as well as working with other music greats including Roy Orbison, Neil Diamond and The Carpenters.

Francis Stueber
21 Aug 1968 – 16 Oct 2021
US music technician most closely associated with the rock band Kiss and known particularly for his work as Paul Stanley's guitar tech and for introducing the band on stage when performing.

Leslie Bricusse OBE
29 Jan 1931 – 19 Oct 2021
Celebrated English composer, lyricist, and playwright who excelled in musical theatre and film and TV theme music. He memorably composed for the films Willy Wonka and The Chocolate Factor, Doctor Dolittle and Scrooge, and also co-wrote the lyrics for Bond themes "Goldfinger" and "You Only Live Twice".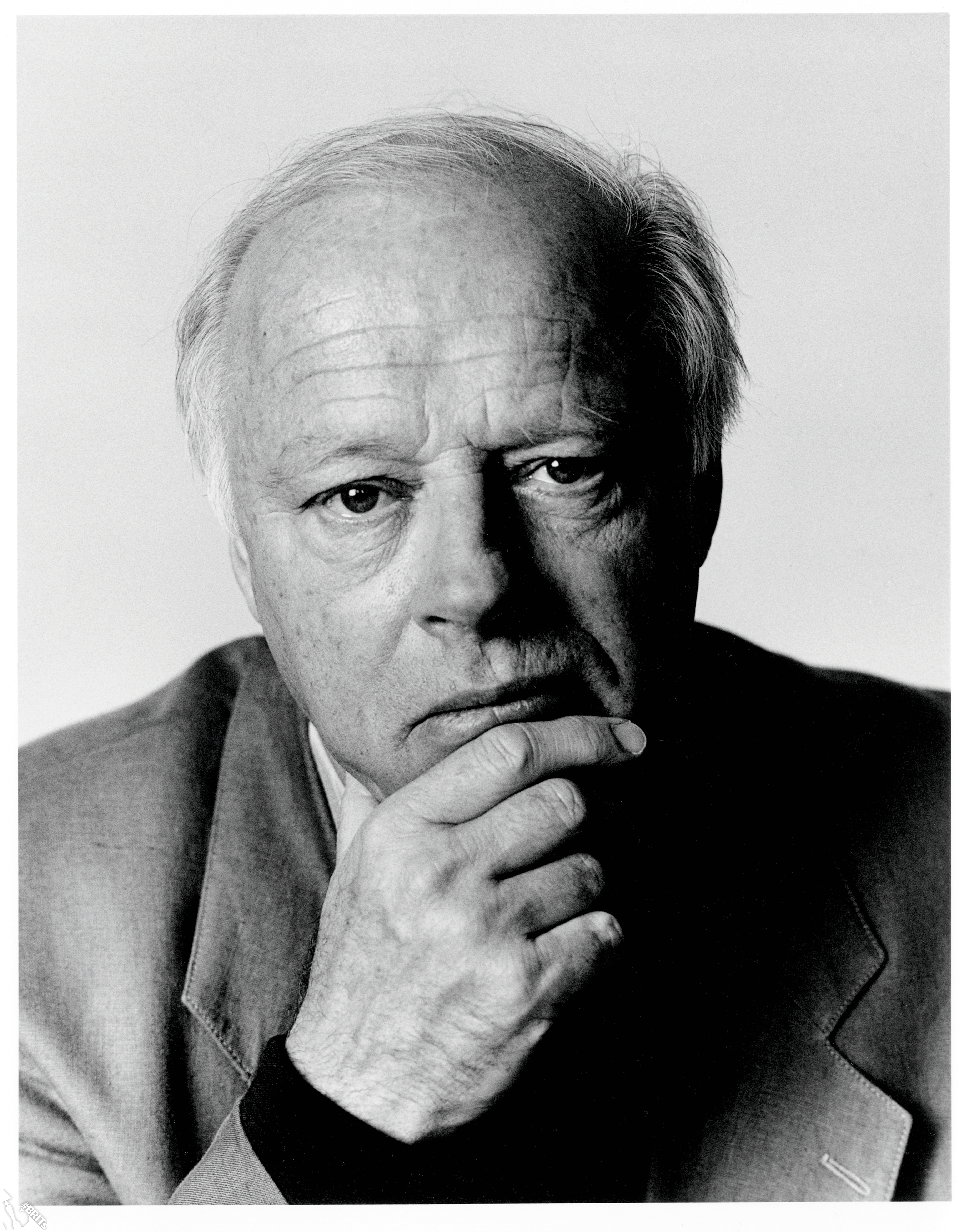 Bernard Haitink CH KBE
4 Mar 1929 – 21 Oct 2021
Celebrated, awarded winning Dutch conductor and violinist, who recorded prolifically and who held the posts of Principal Conductor with a number of leading orchestras, including the London Philharmonic. He was also Music Director at both Glyndebourne Opera and the Royal Opera House, Covent Garden.

Robin McNamara
5 May 1947 – 21 Oct 2021
US singer-songwriter and musician who made his name performing in the Broadway musical Hair in the late Sixties before going on to achieve Seventies international charts success with his song "Lay A Little Loving On Me".

Einár (Nils Kurt Erik Einar Grönberg)
5 Sep 2002 – 21 Oct 2021
Award-winning Swedish rapper whose life was shaped by controversy, ultimately coming to a tragic end. However, his songs were streamed in the millions in Sweden, and he achieved chart success in his home country including with No.1 albums with "Första klass" and "Nummer 1".

Sonny Osborne
29 Oct 1937 – 24 Oct 2021
US bluegrass musician – vocalist and banjo player, who was part of the Osbourne Brothers duo, who were at their height in the Fifties and Sixties and are known for their hit Rocky Top.

Willie Cobbs
15 Jul 1932 – 25 Oct 2021
American blues musician and singer-songwriter most active in the Sixties and Seventies and is best known for his song "You Don't Love Me", which has been covered by artists ranging from John Mayall to Sonny & Cher.

Herbie Herbert (Walter James Herbert II)
5 Feb 1948 – 25 Oct 2021
US industry figure who was both a musician and a manager – most known for his management work with rock groups such as Journey and Santana.

Judy Totton
1952 – 20 Oct 2021
British music publicist and photographer, who, through her work with CBS Records and then her agency Judy Totton Publicity, worked with many leading artists and bands, including ABBA, The Jacksons, Joan Armatrading, Dire Straits, Status Quo among others. She also publicised music festivals, industry events and product launches.

Malcolm Dome
1955 – 29 Oct 2021
British rock and metal music writer, credited as the first to use term "thrash metal" and who featured regularly in publications ranging from Kerrang!, Metal Hammer and Classic Rock. His passion saw him found the UK's first rock radio station – TotalRock in the 1990s.

Benjamin Vallé
1974 – Oct 2021
Swedish musician, former guitarist and founding member of Swedish post-punk act Viagra Boys.

November 2021

Pat Martino
25 Aug 1944 – 1 Nov 2021
US jazz guitarist from Philadelphia who also showed remarkable courage and skill in re-learning his musical craft following brain surgery.

Emmett Chapman
28 Sep 1936 – 1 Nov 2021
US jazz musician and guitar player who was most active in the Sixties and Seventies but is most known as the inventor of the electrical musical instrument the Chapman Stick, used by artists such as Peter Gabriel and Mike Oldfield.

Ronnie Wilson
1948 – 2 Nov 2021
US musician, vocalist and songwriter who, with his brothers, was a founding member of 1970s funk and R'n'B group The Gap Band. The band enjoyed particular success in the 1980s with hits such as "Oops Upside Your Head", "Outstanding", and "Shake", going on to influence artists who have sampled their work.

Peter Makowski
1956 – 3 Nov 2021
British music writer and former press officer who covered the rock scene in particular, working closely with artists including Deep Purple, Lynyrd Skynyrd, Black Sabbath, Hawkwind, Motorhead and New York Dolls. His passing drew tributes from Jimmy Page and Tony Iommi among others.

Marília Mendonça
22 Jul 1995 – 5 Nov 2021
Brazilian singer-songwriter and musician who achieved notable success and critical acclaim in her home country and then the wider world of Latin American music.

Maureen Cleave
20 Oct 1934 – 6 Nov 2021
British music and culture journalist, who wrote principally for the Evening Standard and Daily Telegraph, among others, and is known for memorable interviews with artists ranging from The Beatles and John Lennon, Bob Dylan and others.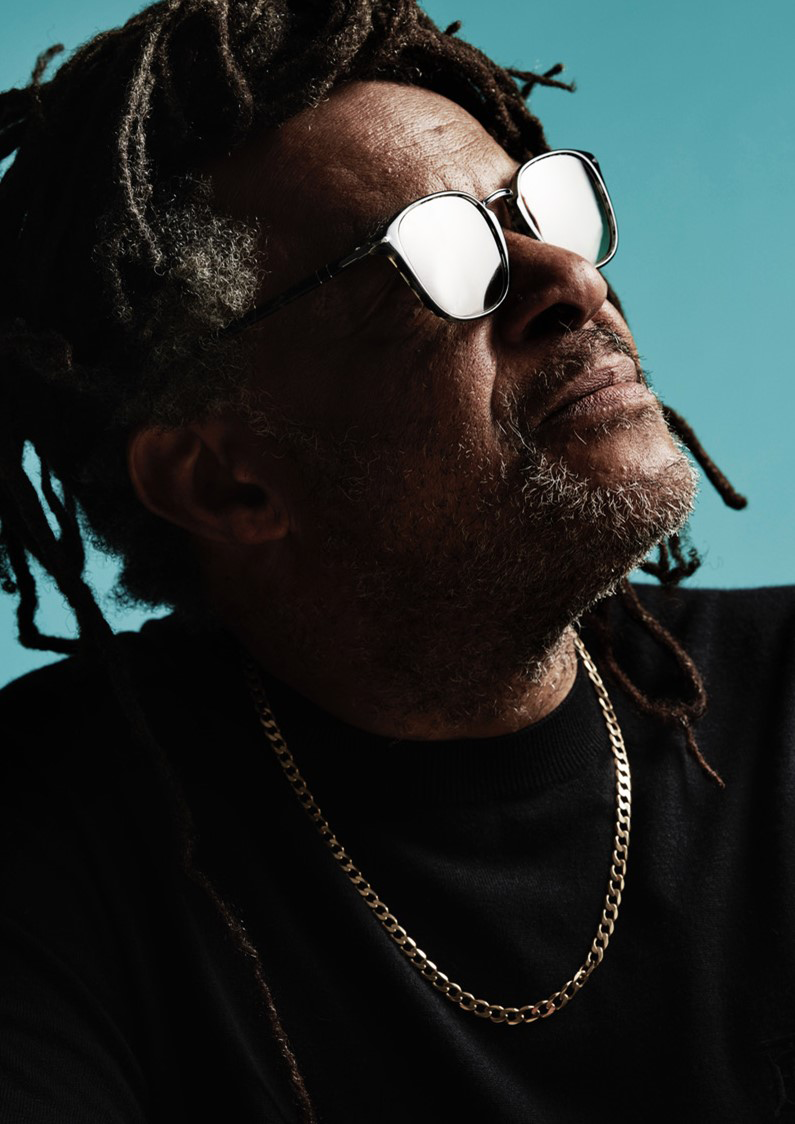 Astro (Terence Wilson)
1957 – 6 Nov 2021
British Black musician and performer and a member of Eighties ska/reggae pop band UB40, who made social commentary through their music.

Andy Barker
N/a – 6 Nov 2021
English DJ and musician – bassist and keyboard player, formerly of Eighties electronic groups Spinmasters, who came to wider music prominence when he joined the Manchester dance band 808 State in the late 1980s, joining in the success of their hit "Pacific State".

Andy Burton
9 May 1959 – 7 Nov 2021
British rock drummer who featured in the line-up of a number of metal bands including More and The Londoners, performing with them when they supported Def Leppard and Iron Maiden, and for More's opening spot at the 1981 Monsters Of Rock Festival, headlined by AC/DC.

Graeme Edge
30 Mar 1941 – 11 Nov 2021
British musician and songwriter, most regarded as the drummer and one of the founder members of Sixties band The Moody Blues, which saw him inducted into the Rock 'n' Roll Hall of Fame. Edge also fronted his own group, the Graeme Edge Band, and was additionally known for his poetry writing.

John Goodsall
15 Feb 1953 – 11 Nov 2021
Anglo American rock and jazz guitarist who worked with various bands including Brand X, which he founded, Atomic Rooster, Alan Bown Set and The Fire Merchants. During the Eighties he became a session musician working with artists including Peter Gabriel and Bryan Adams.

Young Dolph (Adolph Robert Thornton Jr.)
27 Jul 1985 – 17 Nov 2021
American rapper, whose debut album "King Of Memphis" made the Billboard top 50, but who found his most notable success in 2020 when his album "Rich Slave" went top five Stateside.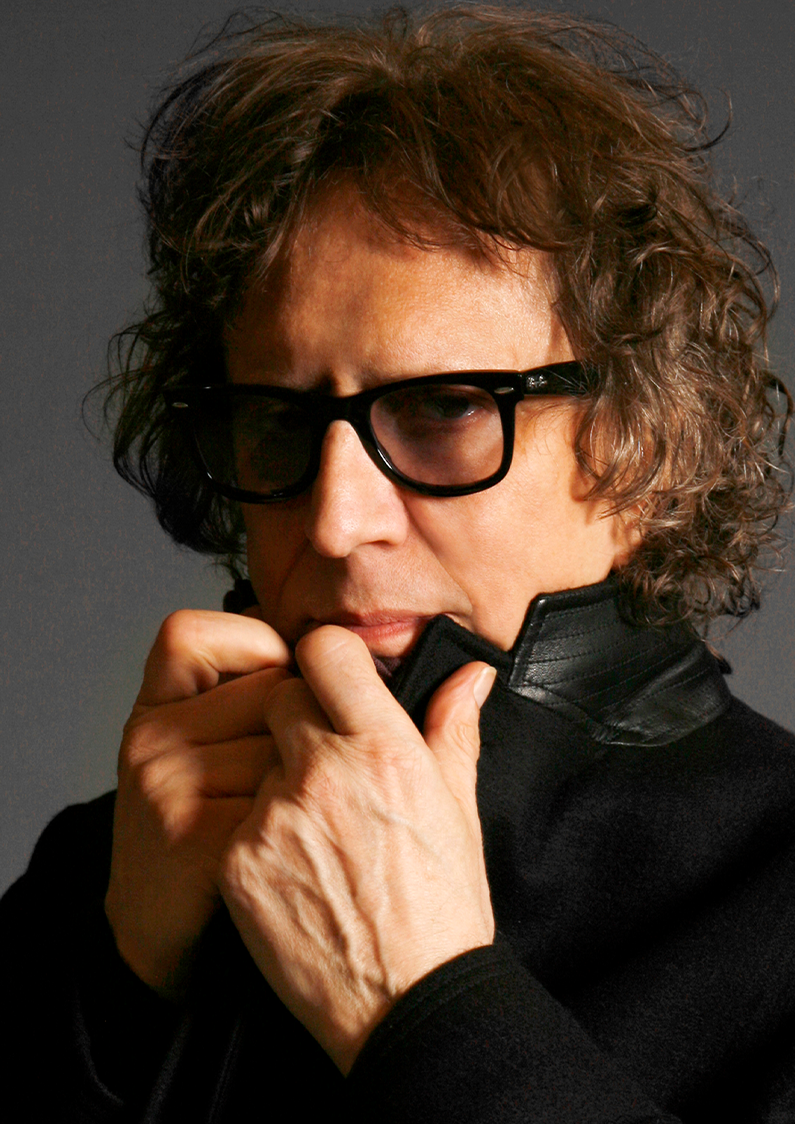 Mick Rock (Michael David Rock)
21 Nov 1948 – 18 Nov 2021
English photographer, celebrated for his work with leading artists, most notably as David Bowie's official photographer for Ziggy Stardust, but also with Syd Barrett, T.Rex, Lou Reed, Queen, Iggy Pop, Blondie and The Sex Pistols among many others. He was responsible for the sleeve artwork of many iconic album covers including Lou Reed's "Transformer" and Queen's "Bohemian Rhapsody".

Hank von Helvete
15 Jun 1972 – 19 Nov 2021
Norwegian musician who fronted punk outfit Turbonegro before launching a solo career in 2010 and then returning with a new group, Doctor Midnight & The Mercy Cult.

David Longdon
16 Jun 1965 – 20 Nov 2021
British musician, vocalist and multi-instrumentalist who fronted prog band Big Big Train.

Stephen Sondheim
22 Mar 1930 – 26 Nov 2021
One of the giants of musical theatre and film scores. Multi-award winning American composer and lyricist responsible for landmark musicals ranging from West Side Story and Gypsy, for which he wrote the lyrics, to Company, Follies and A Little Night Music, where he composed the music also.
December 2021
Richard Cole
2 Jan 1946 – 2 Dec 2021
British music manager, whose career in music began in the 1960s and spanned four decades, during which time he also developed a lively reputation as one of rock's hellraisers. He is most regarded as Led Zeppelin's tour manager of 20 years from 1968 to 1980.

Melvin Parker
7 Jun 1944 – 3 Dec 2021
Highly regarded American drummer who with his saxophonist brother, Maceo Parker, was a member of James Brown's backing group, performing on such classic tracks as "Papa's Got A Brand New Bag", "I Got You (I Feel Good)", and "Get Up Offa That Thing".

Stonewall Jackson
6 Nov 1932 – 4 Dec 2021
US country artist – a singer and musician who rose to prominence during the Fifties honky tonk era.

John Miles (John Errington)
23 Apr 1949 – 5 Dec 2021
Versatile English rock musician – singer, guitarist, keyboard player and songwriter who came to public attention as a solo artist in the 1970s with his classic hit "Music" and went on to achieve international acclaim, honoured with numerous accolades, including an Ivor Novello and a Prog Music Award.

Ralph Tavares
10 Dec 1941 – 8 Dec 2021
African-American singer who, with his brothers, formed the soul/fund band Tavares. The band came to prominence in the 1970s New York disco scene, and are most known for their 1976 hit "Heaven Must be Missing An Angel" and "More Than A Woman", which featured on the soundtrack to "Saturday Night Fever".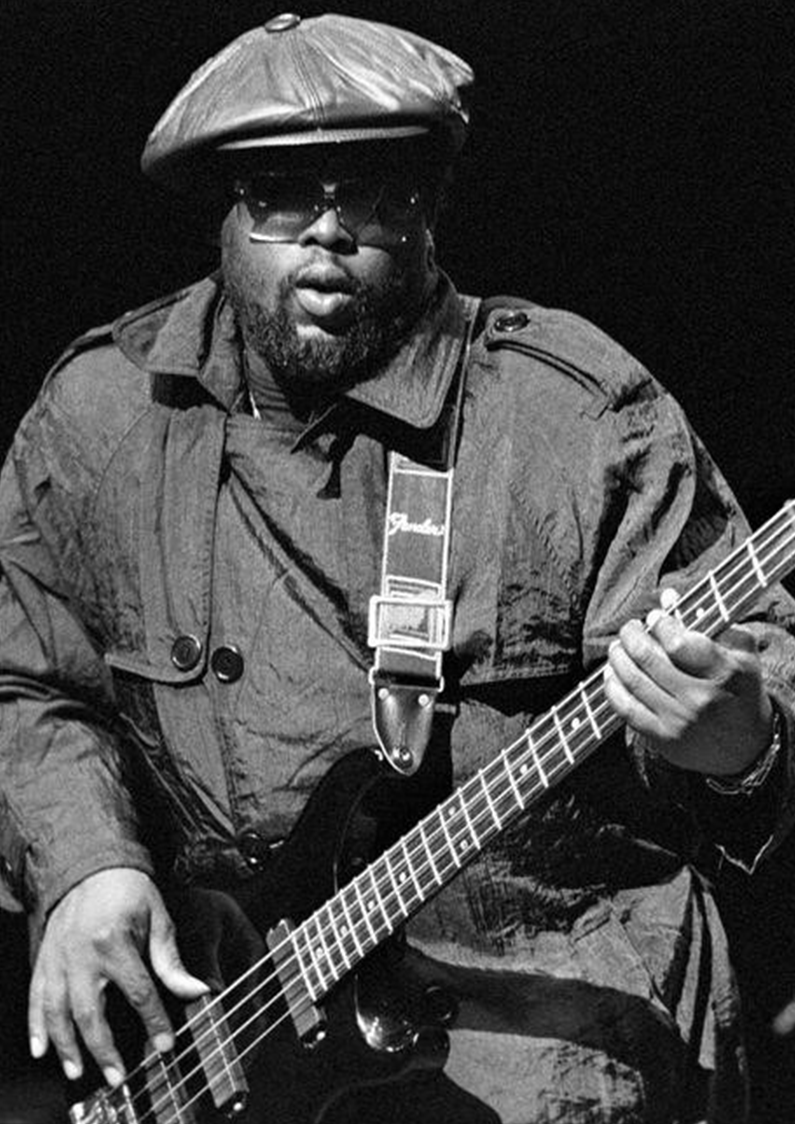 Robbie Shakespeare
27 Sep 1953 – 8 Dec 2021
Hugely influential Jamaican bass guitarist and record producer who will always be best known as one half of the reggae superstars Sly and Robbie. Known as Basspeare for his pioneering production techniques.

Steve Bronski (Steven Forrest)
7 Feb 1960 – 9 Dec 2021
Scottish musician and singer-songwriter who co-founded and played keyboards in Eighties electro-pop band Bronski Beat – best known for their singles "Smalltown Boy" and "Why?" and advocacy of LGBT+ rights.


Mike Nesmith (Robert Nesmith)
30 Dec 1942 – 10 Dec 2021
American artist whose talents spanned music, acting and writing, but is most known as a member of Sixties pop icons The Monkees and smash hits such as "I'm A Believer". He continued his successful career once the TV series came to an end with international hits such as "Rio", also producing music videos such as Michael Jackson's "The Way You Make Me Feel".

Toby Slater
14 Aug 1979 – 13 Dec 2021
British musician and singer-songwriter, most regarded as the lead vocalist of Nineties pop group Catch, who released singles in the UK and an album in Asia. Toby also released music as a solo artist and with the band Kunta Kinte, who were renamed Tough Love.

Wanda Young (aka Wanda Rogers)
9 Aug 1943 – 15 Dec 2021
US vocalist most known as being a member and, post-1965, lead singer of the Motown all-girl group The Marvelettes. In 1961 the band famously released the original version of Please Mr. Postman – later covered by The Beatles and The Carpenters – which proved to be Motown's first No. 1 Pop single.

Flow La Movie (José Ángel Hernández)
1 Aug 1985 – 15 Dec 2021
Puerto Rican music producer who successfully launched his own indie record label and management agency but was also a Latin music chart-topping artist with such hits as "Te Boté". He also produced the viral smash "La Jeepeta" for Nio Garcia.

Leonard Hubbard (aka Hub)
1958/1959 – 16 Dec 2021
US musician who came to prominence as the bass guitarist for Philadelphia band The Roots, playing on all their records until his departure through illness in 2007.

John Morgan
1941 – 17 Dec 2021
English musician and drummer who was a member of the British novelty band The Wurzels; enjoying chart-topping hits in the 1970s including "Combine Harvester" and "I am a Cider Drinker".

Kangol Kid (Shaun Shiller Fequiere)
10 August 1966 – 18 Dec 2021
US pioneer of hip hop – a producer and songwriter who also emceed and was a break-dancer. He was known as a member of old school hip hop act UTFO but may be most remembered as the first hip-hop artist to endorse a product through his official sponsorship with Kangol headwear.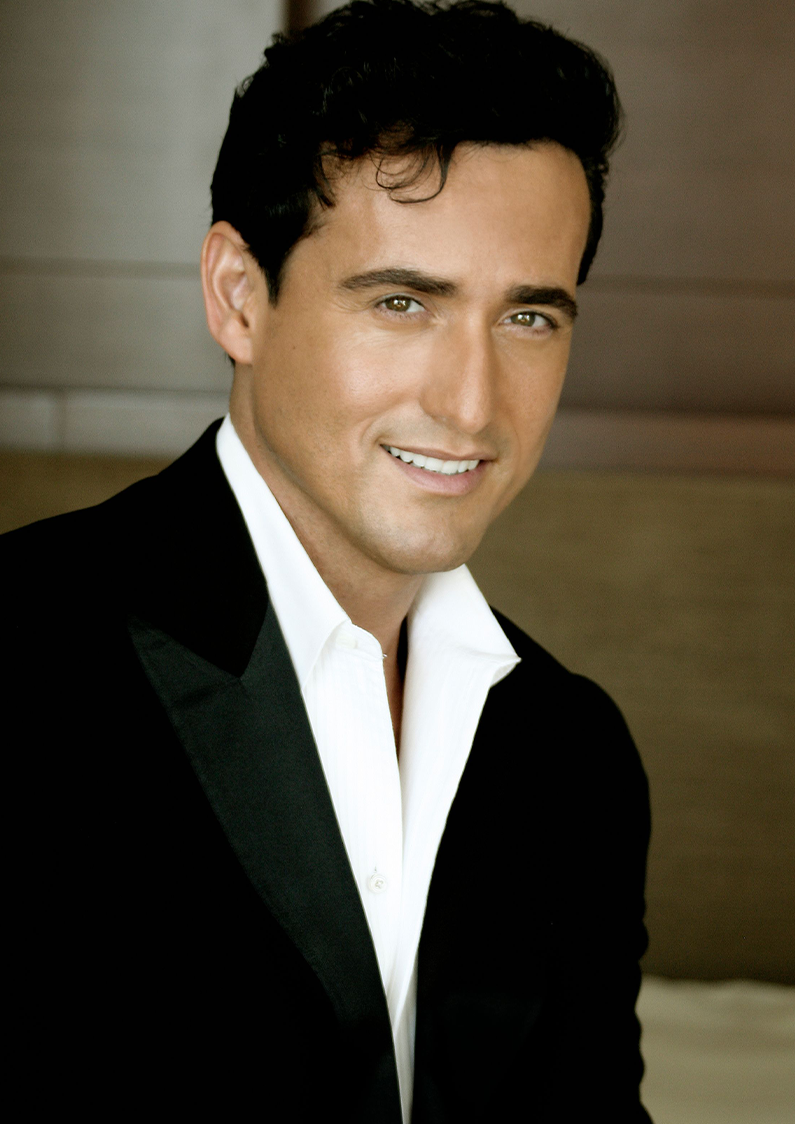 Carlos Marín Menchero
13 Oct 1968 – 19 Dec 2021
German-born Spanish baritone singer who was a member of the hugely successful classical 'popera' group Il Divo. Mentored by Simon Cowell, the group sold over 28 million records globally and had a worldwide following.

Robin Le Mesurier
22 Mar 1953 – 22 Dec 2021
British musician and latterly reality TV star – the son of actors Hattie Jacques and John Le Mesurier – most known for his work as a long-serving guitarist with Rod Stewart, The Faces, Jimi Hendrix and Jeff Beck, among others, as well as being a member of Seventies novelty band The Wombles.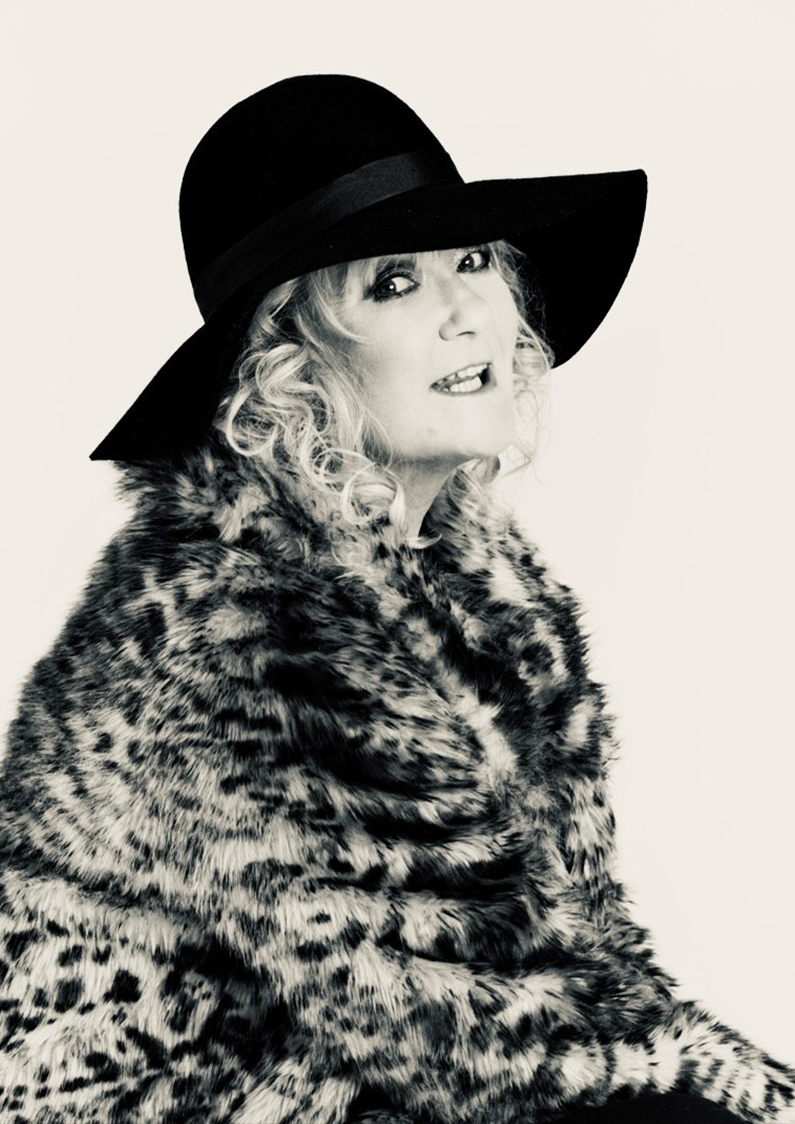 Janice Long (Janice Berry neé Chegwin)
5 Apr 1955 – 25 Dec 2021
Broadcaster with a passionate love of music who was particularly known for her work as a BBC radio and TV presenter including on Radio 1 and across the Corporation's various national and local stations. She was also the first female presenter on BBC's Top of The Pops.

Denis O'Dell
2 May 1923 – 30 Dec 2021
UK movie producer but is known to music and Beatles fans in particular for his celebrated work on the Fab Four's 60s cult films the "Magical Mystery Tour" and "A Hard Day's Night".
January 2022
Jorma Katrama
5 Jun 1936 – 2 Jan 2022
Finnish classical musician known for his violin and double bass performances.

Kenny J (Kenwrick Joseph)
15 Jul 1952 – 2 Jan 2022
Renowned calypso player from Trinidad & Tobago, most known for his soca hit "The Paint Brush".

Ana Bejerano
1961 – 2 Jan 2022
Spanish singer who performed with groups including Mocedades and Txarango Trio among others.

Traxamillion (Sultan Banks)
26 Feb 1979 – 2 Jan 2022
US hip hop record producer who worked with artists such as Keak da Sneak and Dem Hoodstarz. He also recorded his own material including his 2006 debut album "The Slapp Addict Mixtape".

María Mérida
5 Jun 1925 – 4 Jan 2022
Spanish folk singer whose career spanned 70 year and who worked with many great voices including Montserrat Caballé and Placidio Domingo. She became the first woman from the Canary Islands to record an album.

Andrzej Nowak
1959 – 4 Jan 1963
Polish composer, music producer, musician and guitarist for the group TSA.

Calvin Simon
22 May 1942 – 6 Jan 2022
US singer who came to prominence as a founding member of the influential groups Parliament and Funkadelic, and was duly honoured when inducted into the Rock and Roll Hall of Fame in 1997.

Marilyn Bergman
10 Nov 1928 – 8 Jan 2022
Legendary American songwriter, inducted into the Songwriters' Hall of Fame, who served as ASCAP President and with her husband Keith wrote award-winning music and lyrics for TV, film and stage. They composed for leading artists, including Barbra Streisand, with whom they collaborated on "The Way We Were" and "Yentl".

Michael Lang
11 Dec 1944 – 8 Jan 2022
American music executive and concert promoter who also produced and managed artists but it most known as one of the co-founders and organisers of the Woodstock festival along with other music events. He was also a published author and an acclaimed sculptor.

Maria Ewing
27 Mar 1950 – 9 Jan 2022
US soprano and mezzo soprano opera singer who performed across the world's operate houses.

Francis Jackson CBE FRCO
2 Oct 1917 – 10 Jan 2022
English composer and renowned organist who served as Director of Music at York Minster for nearly four decades until the 1980s.

Burke Shelley (John Burke Shelley)
10 Apr 1950 – 10 Jan 2022
Welsh-born guitarist and singer-songwriter, most regarded as the co-founder, bassist and main vocalist for metal band Budgie.

Ronnie Spector (Veronica Yvette Greenfield neé Bennett)
10 Aug 1943 – 12 Jan 2022
American vocalist and the iconic lead singer of Sixties "Wall of Sound" girl group The Ronettes – globally acclaimed thanks to such era-defining classics as "Be My Baby", "Baby I Love You" and "Walking in The Rain". Inducted into the Rock n Roll Hall of Fame.

Sonny Turner
24 Sep 1939 – 13 Jan 2022
American vocalist best known as being one of the members of early rock n roll group The Platters.

Dallas Frazier
27 Oct 1939 – 14 Jan 2022
US country star of the Fifties and Sixties who enjoyed popularity as a musician and songwriter.

Jon Lind
1948 – 15 Jan 2022
American songwriter and artist who penned a number of renowned songs ranging from Earth, Wind & Fire's Seventies disco hit "Boogie Wonderland" to Madonna's "Crazy For You". His career began as a performer in the 1960s, but in more recent years he mentored young talent including Selena Gomez and Miley Cyrus.

Elza Soares
23 Jun 1930 – 20 Jan 2022
Celebrated in her home country of Brazil as one of the first ladies of samba, and names BBC Radio as one of the singers of the millennium alongside Tina Turner.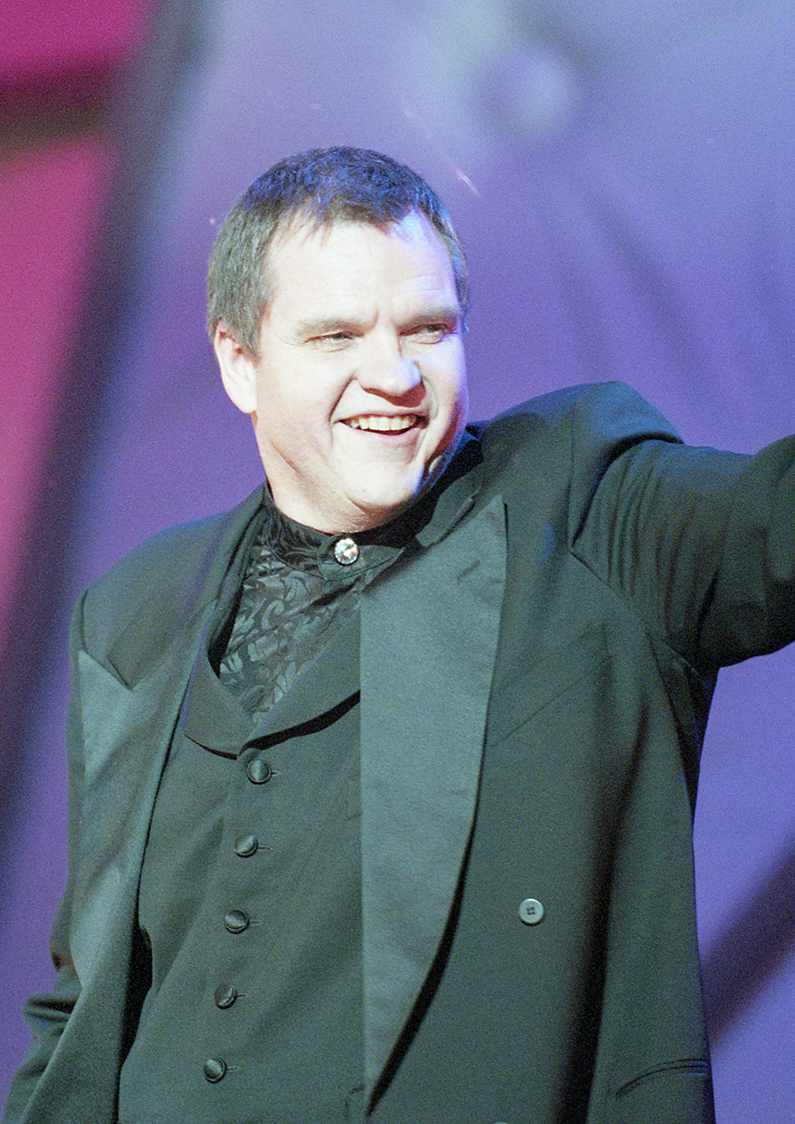 Meat Loaf (Michael Lee Aday)
27 Sep 1947 – 20 Jan 2022
US singer and actor known for his theatrical rock persona, with a voice and act to match. With up to 100m records sold worldwide, Meat Loaf initially came to prominence as an actor in the Seventies, appearing in films such as The Rocky Horror Picture Show, but then shot to global fame with "Bat Out of Hell", one of the biggest selling albums of all time, and classic hits including "I'd Do Anything For Love (But I Won't Do That)", which was the UK biggest selling single of 1993 and garnered him Grammy and BRIT Awards.

Fredrik Johansson
25 Jun 1974 – 25 Jan 2022
Swedish guitarist and musician who was a member of death metal band Dark Tranquility.

Kenneth Wannberg
28 Jun 1930 – 26 Jan 2022
Emmy winning US composer and sound editor who worked closely with John Williams on great film soundtracks. His credits included Star Wars, Raiders of the Lost Ark and Harry Potter and the Prisoner of Azkaban as well as numerous TV shows.

Philip Paul
11 Aug 1925 – 30 Jan 2022
Highly regarded US drummer and session musician who was indicted into the Rock n Roll Hall of Fame.

Jon Appleton
4 Jan 1939 – 30 Jan 2022
US composer, performer and an award-winning pioneer and educator in electro-acoustic music, which eventually saw him work on the development of one of the first commercial digital synthesizers,

Norma Waterson MBE
15 Aug 1939 – 30 Jan 2022
English folk singer and songwriter and one of the founding members of The Watersons – earning her the title "matriarch of the royal family of British folk music."
Jimmy Johnson (James Earl Thompson)
25 Nov 1928 – 31 Jan 2022
American singer and blues guitarist and musician. He began playing professionally with Slim Willis in the late Fifties and later played with artists ranging from Freddie King, Magic Sam, Otis Rush and Eddy Clearwater.

Trey Johnson
1968 – 31 Jan 2022
American singer and guitarist for Texas rock group Sorta, which he co-founded.

Andy Ross
1956 – Jan 2022
British independent label executive with Food Records, credited with signing artists of the caliber of Blur, Idlewild and Jesus Jones among others. Andy began as a musician himself, forming the band Disco Zombies, while also working in music retail and as a music writer before forging a career in the indie sector.

Rachel Nagy
N/a – Jan 2022
American singer and musician with the garage rock band The Detroit Cobras, who were signed to Rough Trade Records in the UK.

February 2022

Jon Zazula (aka Jonny Z)
16 Mar 1952 – 1 Feb 2022
US music industry executive who owned the New York Heaven rock record shop Heaven record store and founded the Megaforce Records label, in the process making him a key figure in the East Coast metal scene.

Endo Anaconda (Andreas Flückiger)
6 Sep 1955 – 1 Feb 2022
Swiss singer-songwriter who performed with the folk band Stiller Has in the Bernese dialect.

Joseph Diorio
6 Aug 1936 – 2 Feb 2022
US jazz guitarist who played with leading performers including Stan Getz and Pat Metheny as well as more contemporary artists such as David Becker and Gary Willis.
Lata Mangeshkar (Hema Mangeshkar)
28 Sep 1929 – 6 Feb 2022
Legendary Indian Bollywood singer and composer affectionally known as the Nightingale of India, and who enchanted countless generations in India and around the world with her melodic singing.